In this post, let's discuss Sri Lanka tours for senior citizens, the best tips for traveling as an elderly person, and more. As a senior citizen, you are not required to believe that you are retired and must be confined to your town or city. With the majority of adult obligations completed, it is time to let your hair down and enjoy traveling to revitalize your body and mind. Travel may be a fantastic way for a senior to engage the intellect, interact with a larger society, and just have fun.
You can choose from a range of senior citizen holiday packages in Sri Lanka
Exploring new surroundings and meeting new people can assist older folks in being physically active as well as socially engaged. Whether the goal is to see more of the globe, spend time with loved ones, or simply get away from the daily grind, travel may provide huge benefits. Visiting wildlife in Sri Lanka should be high on the bucket list for a Sri Lanka vacation for individuals interested in flora and fauna and wanting to view animals in their natural habitats.
The country also has gorgeous golden sandy beaches, historic temples, ancient ruins, Ceylon tea, and a spice garden, as well as a unique culture. Sri Lanka is an ideal place for an island vacation due to its many attractions.
How do I choose Sri Lanka tours for senior citizens?
Elders are traveling more than ever before, and tour operators are meeting this demand by organizing excursions for them. Contact your travel agency to see if they have such a tour. Examine the destinations and itineraries, and if they appeal to you, you should book the tour.
Choose a seniors' tour that meets your travel style and interests. This way, you'll be among other seniors who share your interests, and the vacation will be more satisfying and fascinating. Holidays for the Elderly Sri Lanka is a unique travel package for older adults who require particular attention and help while on the road.
Senior Citizens Tour Packages in Sri Lanka can offer you the best experience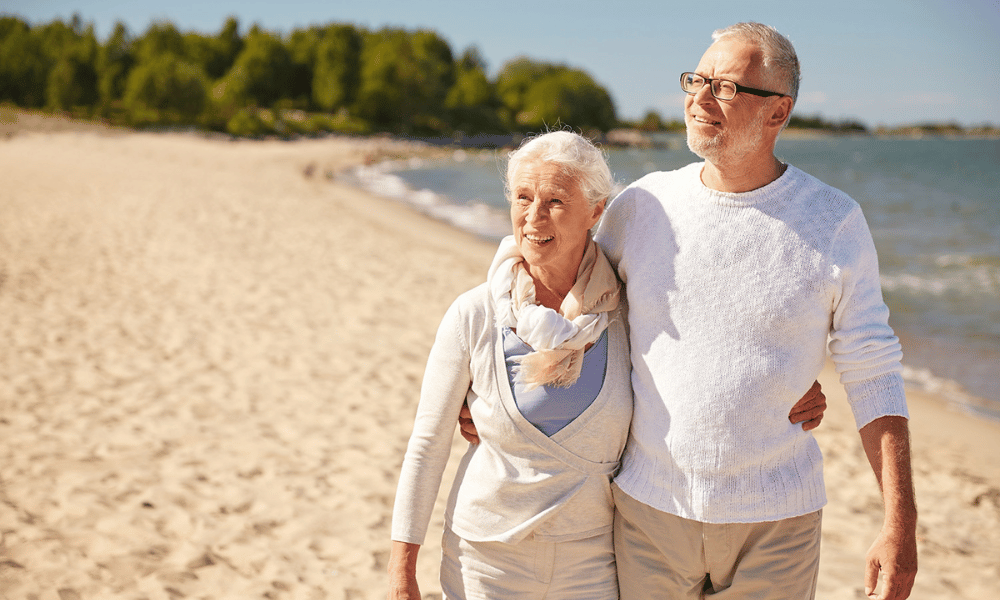 Sri Lanka is an excellent tropical getaway for senior citizens. Elderly vacations are outfitted with highly comfortable cars and carefully picked tour operators who are well-versed in conducting elderly-friendly or assisted vacations. Ceylon Expeditions offers all essential medical care while on vacation, as well as frequent medical exams for older guests.
Sri Lanka Tours for senior citizens: the best places to visit
1. Mihintale
Mihintale is claimed to be the meeting location between Mahinda, the Buddhist monk who arrived from India, and the Sri Lankan King, where the form presented the concept of Buddhism. Mihintale is remarkable as it signifies the beginning of Buddhism in this island country. In Sri Lanka, this is an important Buddhist pilgrimage site.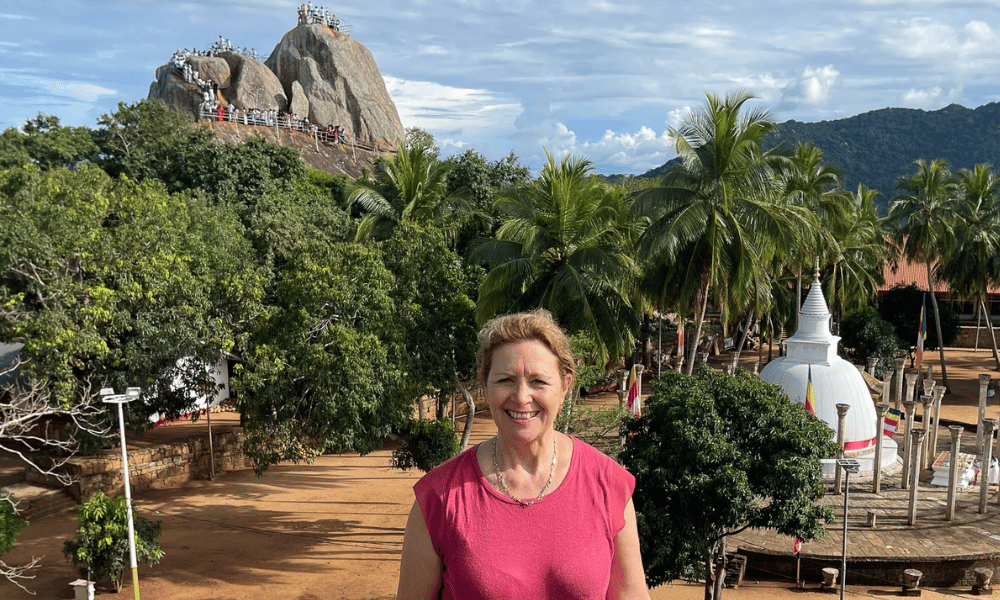 2. Anuradhapura
Anuradhapura was the birthplace of a brilliant Sinhalese Buddhist culture with enduring legacies. You can expect to see old and fascinating stupas, old reservoirs, the Sacred Bo Tree (Ficus religiosa), and other Buddhist structures.
In Sri Lanka, this is a well-known site for Buddhist pilgrimages and family vacations. You will find Anuradhapura in most senior citizen holiday packages in Sri Lanka.
3. Trincomalee (Trinco)
It is the capital of Sri Lanka's Eastern Province, and it is located on one of the world's most beautiful natural harbors, with several attractions such as Pigeon Island National Park, a natural harbor, and centuries-old famous Hindu Shrines.
While you're in Trinco, make sure to visit the National Park of Pigeon Island, Trincomalee. This natural reserve, which was designated a national park in 2003, is made up of two islands connected by corals and is home to a plethora of marine and coral species. One of the most enjoyable things to do in Trincomalee during a family adventure vacation in Sri Lanka
4. Minneriya National Park
If you love elephants, you should definitely visit Minneriya. The world-famous elephant gathering in South Asia may be seen at Minneriya National Park in Sri Lanka. This national park is home to around 250 types of animals due to its vast and diverse ecosystem. If you require it, make sure to ask for a wheelchair-accessible vehicle safari to match your needs. Visiting a national park is a must-do when you book senior citizen tour packages in Sri Lanka.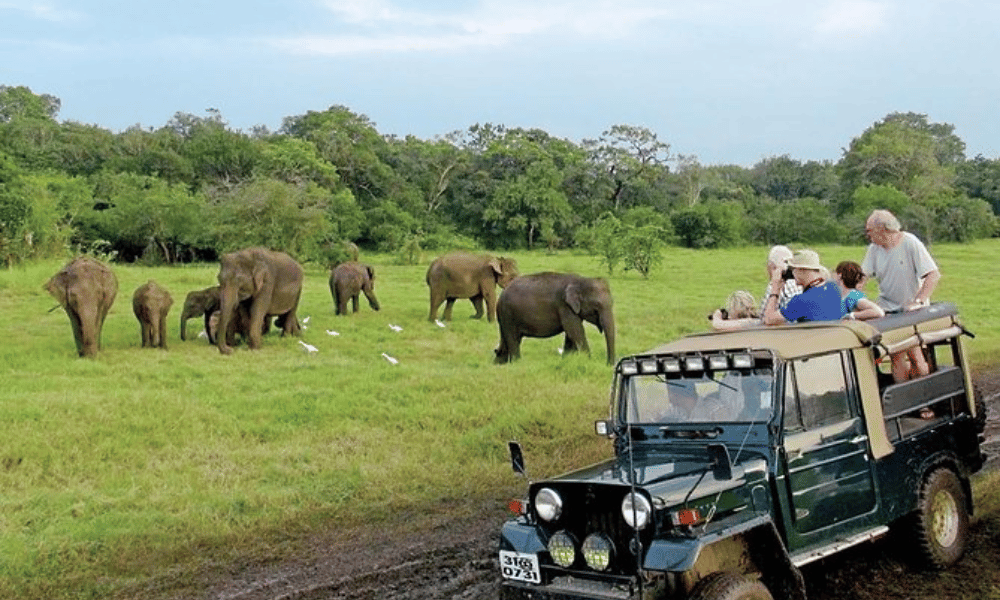 5. The Sacred City of Kandy
The city of Kandy is a culturally, artistically, and historically significant city that you should not miss while visiting Sri Lanka. Kandy, surrounded by hills and centered on a calm lake, is home to the famed temple that houses the Sacred Tooth Relic of the Buddha as well as the Royal Botanical Gardens.
The Royal Botanical Gardens are Sri Lanka's oldest and best formal garden. Originally a pleasure garden for Kandyan queens, the park is today a lovely, well-kept garden with tropical flowering and non-flowering species. The Royal Botanic Garden is a wheelchair-accessible attraction that is a must-see on your Sri Lanka tours for senior citizens.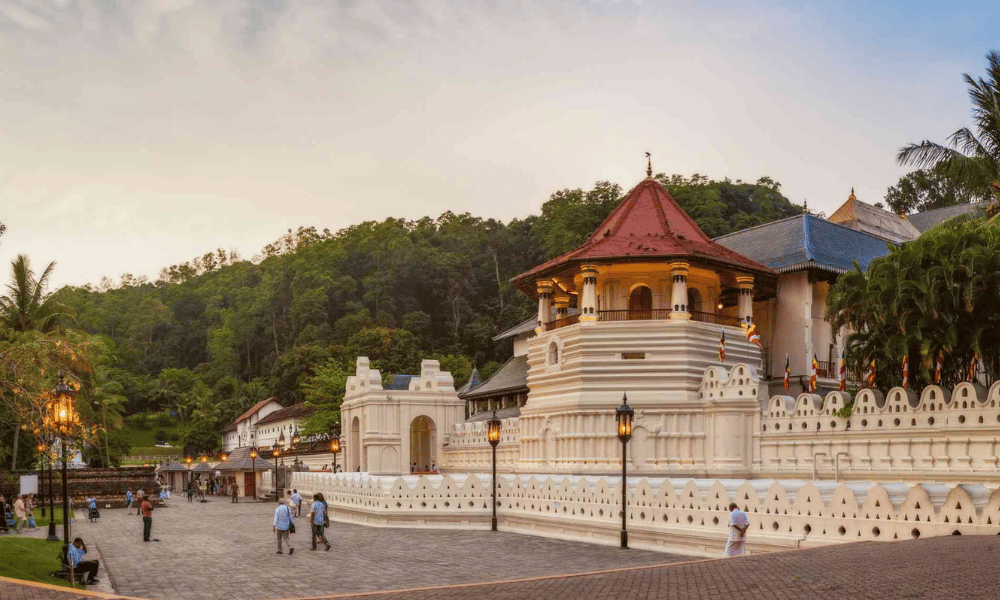 6. Nuwara Eliya (dubbed little England)
Nuwara Eliya is a peaceful hillside town with an old-fashioned Victorian rural feel. It is the ideal destination to escape the tropical environment and spend a heavenly time of soothing and calming, thanks to its continental mood and enchanting natural beauty. However, it can get quite cold in Nuwara Eliya.
Some senior citizens find extreme cold to be uncomfortable. So, if you find the cold weather uncomfortable, it's not a place we recommend for you.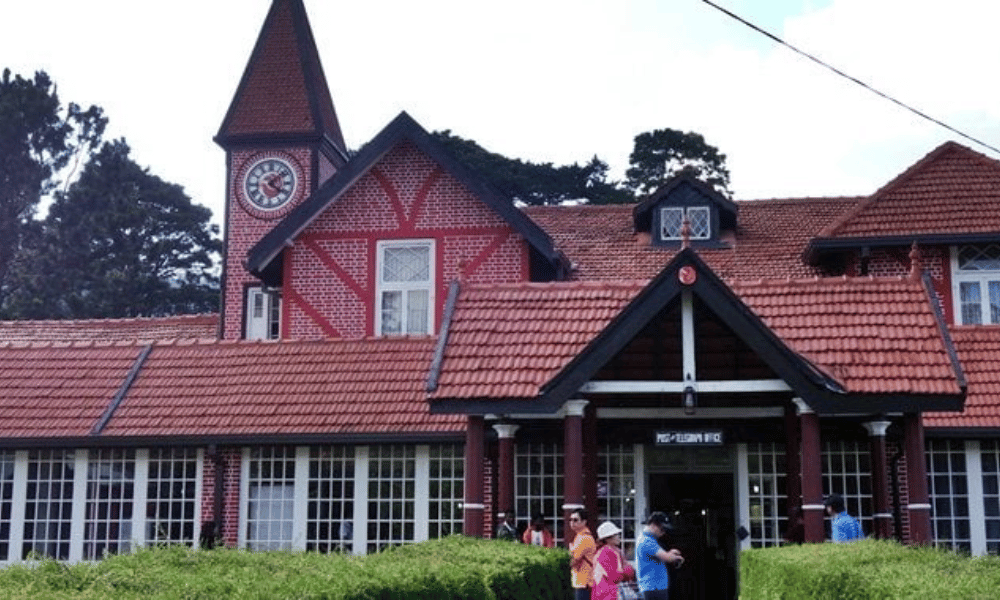 7. Kataragama
Kataragama is a historic city best known for the Kataragama Devalaya, a temple dedicated to the same-named guardian deity. The city is significant to both Buddhists and Hindus. Thousands of people of many faiths come here to worship the deity to fulfill their worldly wants and to make vows in exchange.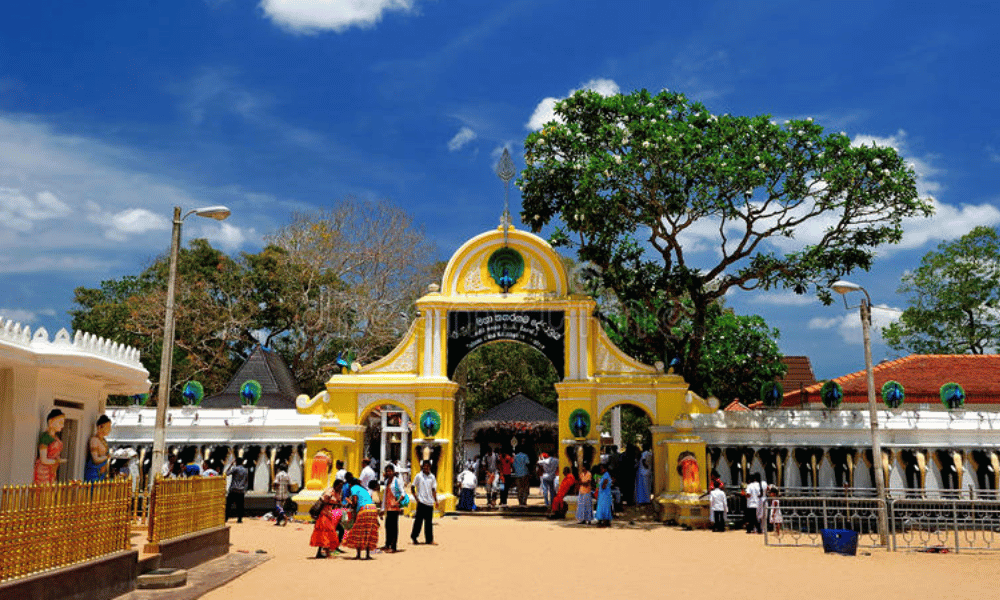 8. Yala National Park
Visiting this national park is a must-do when you book Senior Citizen Holiday Packages in Sri Lanka as a wildlife lover. Yala National Park is one of the most popular national parks among both locals and foreigners. It is regarded as the ideal location to watch Sri Lankan leopards, a unique subspecies of Indian leopards.
Other than that, you can expect to see elephants, deer, different bird species, and more. It's also perfect for wildlife photography.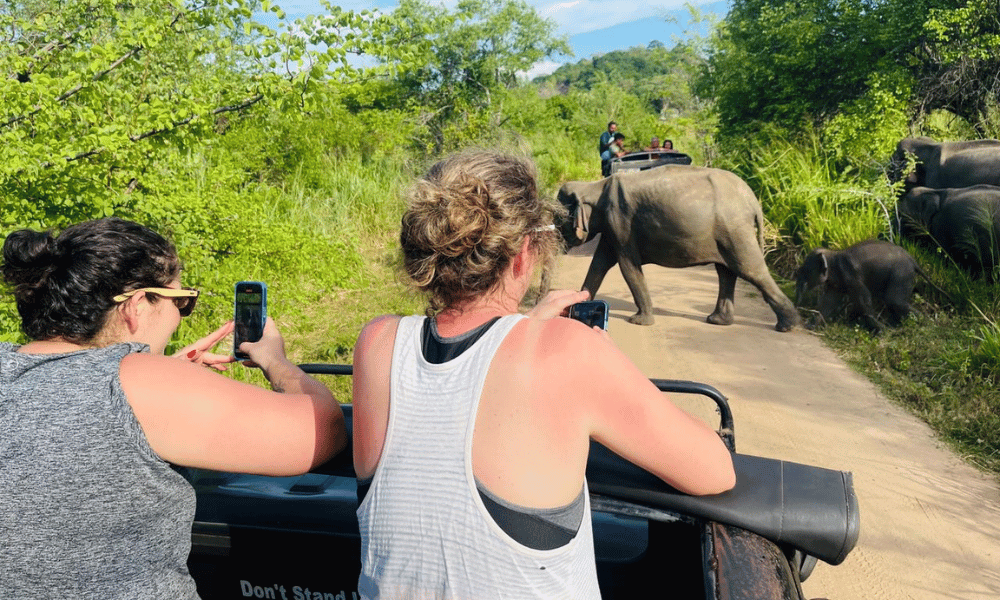 9. Galle
One of the main attractions in Galle is the Galle Dutch Fort. The Portuguese constructed the Galle Dutch Fort, which was later expanded and strengthened by the Dutch in the 17th century. It was then given over to the English in 1796. This fort is now a UNESCO World Heritage Site with beautiful colonial ruins.
In Sri Lanka, this is an important location for educational archeology trips. While in Galle, make time to see the gorgeous beach, which is popular with both locals and tourists.
What is the best time for Sri Lanka tours for senior citizens?
The ideal time to travel to Sri Lanka is usually between mid-December and mid-April. The next best time to visit this island country is between July and September. Sri Lanka boasts beautiful weather during these two seasons.
Sri Lanka Tours for senior citizens: tips to travel as an older adult
As a senior, you travel by examining your requirements, desires, and priorities (and taking advantage of savings whenever available). Have a look at these travel suggestions for senior travellers:
1. Visit during off-peak seasons
You most likely have the flexibility to go whenever you choose. Avoiding the peak tourist season can help you save money and avoid crowds. However, make sure you pack for inclement weather and look at indoor activities to keep you out of the cold or rain.
Also, be aware that some museums and other tourist attractions have limited hours or are completely closed during the off-season.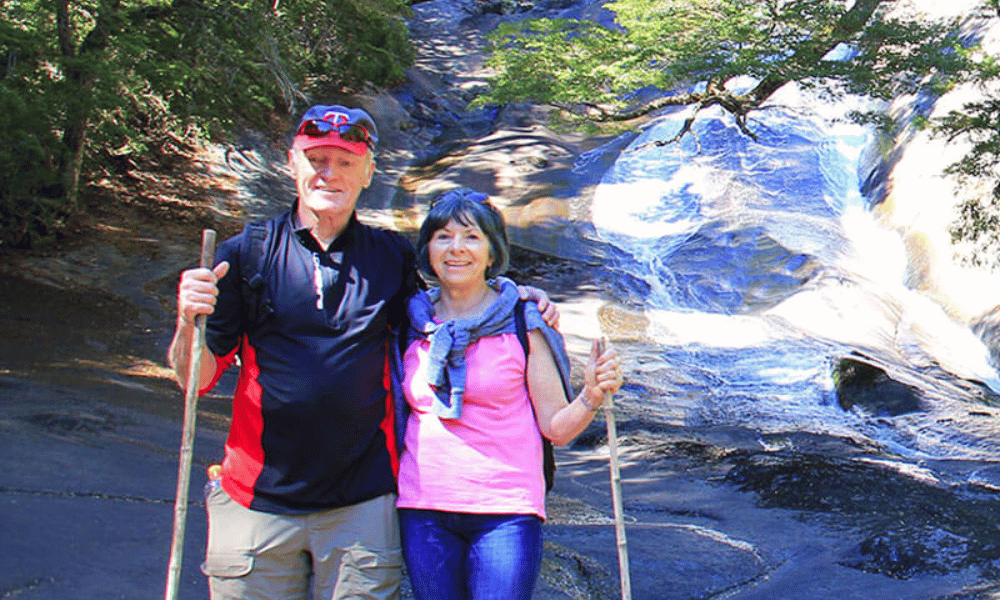 2. Get travel insurance
Travel insurance might help you save money if something happens to your prepaid, non-refundable reservations before or during your vacation. Travel medical insurance is essential if you plan to leave the United States because Medicare and most other health insurance policies do not cover you outside of the country.
However, make sure to carefully read each insurance policy; most do not cover pre-existing medical issues.
3. Pack light, but remember to bring the essentials
Bring only what you need, and plan to do laundry frequently. You can always wash your clothes in the motel sink and hang them to dry. The less weight you have to carry, the more mobile you will be. However, you should include a few items to make your vacation smoother.
Bring a magnifying glass if your eyesight isn't what it used to be to help you read small print. Bring an additional set of batteries if you use a hearing aid. If you're traveling abroad, pack a list of the generic names of your prescriptions in case you need a refill. Some overseas pharmacists may not recognize American brand names.
4. Don't forget about security when you book senior citizen tour packages in Sri Lanka
Your security is important when you book Sri Lanka tours for senior citizens. Arrange for someone to check on your house on a regular basis while you're away. Also, don't entice criminals by publicizing your travel intentions on social media. To prevent becoming a target for burglars during your trip, keep the gold watch and expensive jewelry at home and avoid flashing too much cash.
Wearing a money belt under your clothes may help keep your valuables secure. Here's another suggestion: Hanging a "Please make up my room" sign on the door of your hotel room indicates to potential thieves that you are not present. Instead, notify the front desk that you will be departing and that housekeeping is welcome to clean the room.
5. Don't rush from place to place
The best senior holidays are frequently ones that do not strive to see too many sights in too little time. Consider basing yourself at a key hub and taking short day trips to nearby areas.
Take a cruise instead, which allows you to visit multiple sites without changing hotels. So, book senior citizen holiday packages in Sri Lanka that offer you the freedom to fully enjoy your favorite places.
6. Choose to stay near the attractions you plan on visiting
Staying near big attractions (or, at the very least, close to public transportation) makes it easy to return to your hotel at the conclusion of a long day.
If you have mobility concerns, request ground-floor accommodations and inquire whether the hallways or doorways can accommodate a walker or wheelchair. Check to see if the hotel is on a steep hill or in a hazardous neighborhood.
7. Hostels or homestays can be good choices
Hostels and guesthouses are widely accessible around the nation and provide economical choices for budget travelers. Many low-cost hostels also provide complimentary breakfast. Hostels and homestays are Sri Lanka's most popular accommodations that offer a homely environment.
Usually, the owners of homestays are kind and caring and are happy to help out senior citizens as much as possible.
8. Consider sightseeing early or late in the day
Arriving at an attraction just as it opens or shortly before it closes allows you to escape high temperatures and enormous crowds. If you're visiting a new city, a one- or two-hour bus or boat trip can introduce you to the area's highlights and help you decide what you want to learn more about. Most tour operators recommend this for Sri Lanka tours for senior citizens.
10. Take a guided Sri Lanka tours for senior citizens
Bus excursions and cruises can be fantastic ways for seniors to travel. Someone else has planned, managed, and coordinated everything, so you don't have to bother about logistics. However, it is still critical to pick the tour or cruise that is right for you. If you're thinking about joining a senior travel group, here are some questions you should ask:
How much time will you spend on the bus each day on a bus tour? How many days will the ship be at sea versus in port during a cruise?
Will headphones be used to let passengers hear guides when exploring museums and other sites?
Can wheelchairs, walkers, or scooters be accommodated on the bus or ship?
On a bus trip, would there be enough time at each stop to use the restroom while also exploring the sights?
What is the tour's level of activity?
How much spare time do you anticipate having? How early do you have to get up in the morning?
Where are the hotels and cruise ports located?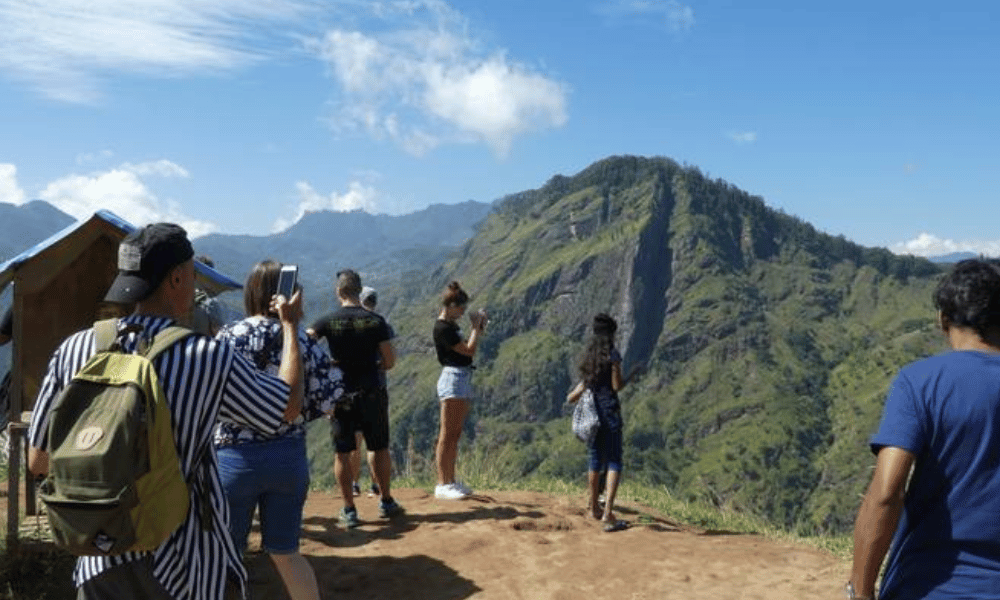 Wrapping up
There you have it! We discussed all about Sri Lanka tours for senior citizens. Senior travel can be such a rewarding experience. Your age certainly doesn't have to keep you from traveling, discovering, and experiencing new adventures. No matter what your age and fitness level are, there is always an opportunity to travel. So take a visit to Sri Lanka and travel around to admire the beauty of this country.
You can explore the rich culture and historically significant spots, get close to nature, and get close to wildlife. Make sure to use the tips we discussed during your visit to make the most of your trip.