Dubai Tour Packages From Sri Lanka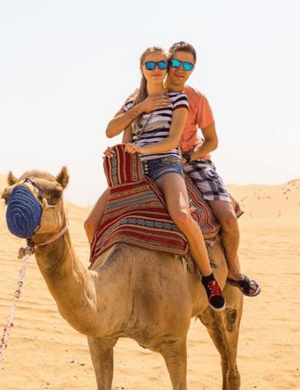 Half day city tour, Creek Dhow Cruise Dinner, Standard Desert Safari with BBQ dinner & belly dance
03N accommodation in 3 star hotel, Daily breakfast, Visa fee, All tours and transfers on SIC basis
Starting Price( per person – Minimum 2  pax)
0777 586 175 | 0777 438 705
Half day city tour, Creek Dhow Cruise Dinner, Standard Desert Safari with BBQ dinner & belly dance
03N accommodation in 3 star hotel, Daily breakfast, Visa fee, All tours and transfers on SIC basis
Starting Price( per person – Minimum 2  pax)
0777 586 175 | 0777 438 705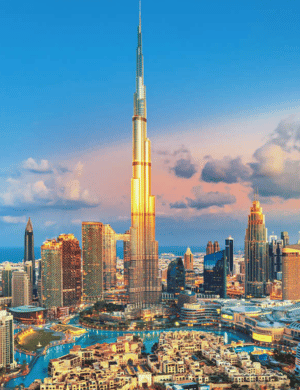 Half day city tour, Creek Dhow Cruise Dinner, Standard Desert Safari with BBQ dinner & belly dance, Dubai Aquarium and Underwater Zoo
04N accommodation in 3 star hotel, Daily breakfast, Visa fee, All tours and transfers on SIC basis
Starting Price( per person – Minimum 2  pax)
0777 586 175 | 0777 438 705
Half day city tour, Creek Dhow Cruise Dinner, Standard Desert Safari with BBQ dinner & belly dance, Dubai Aquarium and Underwater Zoo
04N accommodation in 3 star hotel, Daily breakfast, Visa fee, All tours and transfers on SIC basis
Starting Price( per person – Minimum 2  pax)
0777 586 175 | 0777 438 705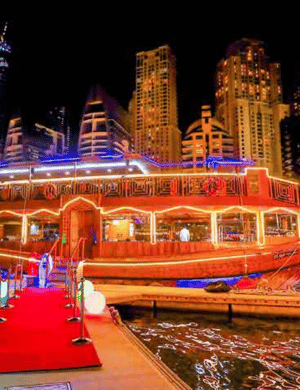 Half Day Dubai City tour, Standard Desert Safari with BBQ dinner & Belly dance, Dubai Aquarium and Underwater Zoo, Miracle Garden + Global Village, Creek Dhow cruise with dinner
6N Accommodations , UAE Single entry visa, All Transfers
Starting Price( per person – Minimum 2  pax)
0777 586 175 | 0777 438 705
Half Day Dubai City tour, Standard Desert Safari with BBQ dinner & Belly dance, Dubai Aquarium and Underwater Zoo, Miracle Garden + Global Village, Creek Dhow cruise with dinner
6N Accommodations , UAE Single entry visa, All Transfers
Starting Price( per person – Minimum 2  pax)
0777 586 175 | 0777 438 705
More Dubai Sightseeing Places
Dubai Tours From Sri Lanka Best Packages And Rates
Dubai Tours From Sri Lanka take you to the birthplace of real wonders. This stylish land is also known as the "Home Of The Giants." World's biggest shopping mall, the world's tallest skyscraper, the world's largest indoor theme/amusement park, and luxury and jaw-dropping surroundings evenly distributed in all parts of city-regions. You and your eyes will come across a series of wonders that you have never seen before in any other travel destination. Dubai is the number one destination for holidays filled with luxury, wonderment, and modern architectural miracles. Why not consider Dubai tours from Sri Lanka so?
Dubai Travel Packages From Sri Lanka:
This astonishing metropolis has historical roots too. You can amaze the whole of you with modern wonders and speak to your inner culture and discover desires through exploring majestic monuments and exquisite mosques. Dubai desert safaris are different but surprisingly satisfying. You can rest your soul in the world's only seven-star hotel after daytime expeditions; VIP and luxury Dubai tours from Sri Lanka or general Dubai packages from Sri Lanka can fulfill all these holiday requirements.
Top Travel Attractions In Dubai:
Burj Khalifa, The Dubai Fountain, The Dubai shopping Mall, Dubai Museum, Palm Islands, Dubai Aquarium Underwater Zoo, Dubai Frame, and over 100 other world-famous travel attractions are there to see and feel in this spectacular land. Dubai travel packages from Sri Lanka can include these marvelous tourist attractions according to your inner longings.
Maintaining the WoW factor from one travel site to the other and throughout the Dubai Tour, is one unique feature to highlight here. "This is the best site" would be the thought that you get when you visit and witness the magnificence of every tourist attraction in this captivating land.
Dubai Tours From Sri Lanka With Overa Tours:
We are here to make your Dubai holiday a completely satisfying and memorable experience. We make every honeymoon, family vacation, and group holiday in this breath-taking land a reality with our exciting deals. The Home Of The Giants is perhaps the world's premier travel destination; Dubai undoubtedly indulges you, and we guarantee it.
Our exciting Dubai tours from Sri Lanka deals masterly-made considering all the necessary factors, such as your holiday themes and budget. Looking for a customized holiday package? Of course, we can do it for you. Contact us today for more information.
Read more about Reasons to visit Dubai, Dubai Desert Safari