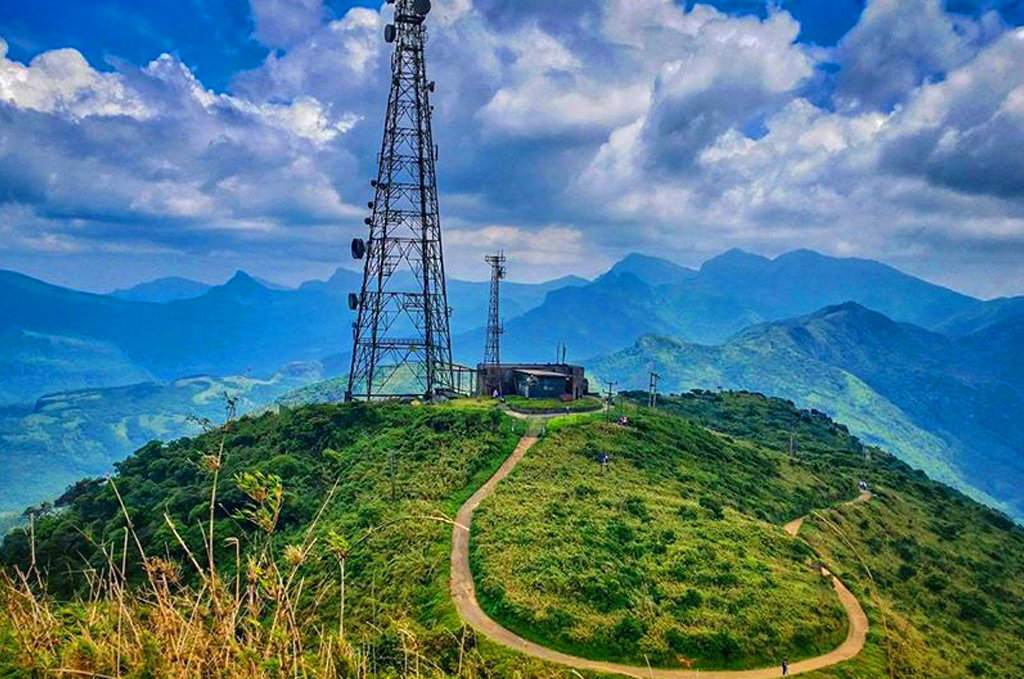 Contact Us !
Need Overa Tours Help?
We would be more than happy to help you. Our tour experts are 24/7 at your service to help you.
+94 777 643 662
+94 777 644 238
Hiking and trekking in Sri Lanka mean you walk on highly-scenic tea plantation trails or climbing a mountain in the breath-taking central highlands. There's no ordinary hiking and trekking here. The pro-level hike or easy walk takes place on misty mountains, lush green, and world-class tea plantations. Your adventure is a blend of the feelings of your inner courage and the country's jaw-dropping splendor. Trekking in Sri Lanka and Hiking in Sri Lanka share many features in common. So, if you don't have the required muscle strength to mount a 1000-feet hill, but a moderately-difficult tea plantation trek can give you the same excitement in your terms.
Hiking & Trekking In Sri Lanka Trails: Over 50 hiking and trekking trails in exclusive and diverse settings wait here to give you a soul-satisfying adventure experience. Families can choose easy trails, couples and groups can select moderately-challenging trails, and the pros can try more intense hikes and treks. A suitable option is available for every traveler, no matter the age, physical strength level, and inner desires.
Hiking and trekking in Sri Lanka go by many names. For example, hiking in Ella Sri Lanka and hiking in national parks Sri Lanka. All these treks and hikes have become brand names that promote the pearl of the Indian Ocean as one prime tourist destination.
Overa Tours is your exclusive partner in arranging the best hikes and treks in this captivating country. We arrange hikes and treks on the following trails in Sri Lanka:
SIGIRIYA
Sigiriya rock Fortress (Sun rise / Combine with another activity / Tuk tuk tour or Cycling tour)
Pidurangala rock (Sun rise / Sun set / Combine with another activity / Tuk tuk or Cycling tour)
Ramayana trail covering Sigiriya rock, Dunuvila, Laggala and Ritigala)
Namal Uyana (Ironwood Forest) nature trail + Rose Quartz mountain hike
Ritigala mountain hike
[expander_maker id="1″ more="Read more" less="Read less"]KANDY
Knuckles Mountain Range (via Rangala route)
Knuckles Mountain Range (via Hunnasgiriya route)
Alagalla Mountain Range
Udawatte Kele Sanctuary (Via tuk tuk / Combine with another activity)
Hanthana Mountain Range (Via Tuk tuk or Cycles)
Kunckles waterfall trekking
07 waterfall trekking in Knuckles
Meemure Village trekking
Heel oya Village trekking
Waterfall trekking in Kandy (Similar to Campbell tour – Tuk tuk or cycling tour)
Yahangala (The bed rock mountain) Via Kehelpathdoruwa
Hike to Kehelpathdoruwegala
Riverstone Trek
Peacock Hill Hike
Hunnasgiriya Trek
Bible rock
Manigala trail
Kondagala Hike
NUWARA ELIYA
Waterfall trekking covering Lover's leap, Ramboda, etc.)
Horton Plains – Baker's Falls – Worlds End
Horton Plains – Kirigalpoththa (2nd tallest mountain )
Horton Plains – Thotupolakanda (3rd tallest mountain)
Horton Plains (from Dayagama Estate)
Horton Plains (from Kalupahana)
Single Tree Hill Hike
Peacock Hill Hike
Devil's Stair case
Adam's peak Hike
Moon plains trek
Piduruthalagala Forest Reserve
Shanthipura View Point
Bomburuella Waterfall Uva Paranagama
ELLA
Trek to Bambarakanda waterfall
Devil stair case trekking tour
Little Adam's peak
Hike to Ella rock
Ella gap trekking
Idalgashinna to Haputale Trek
Pattipola to Haputale Trek
Tea estate trail in Ella
Trekking to Ohiya and Horton Plains
Diyaluma Waterfall Trek
Ravana waterfall and Ravana Cave trek
Bambaragama Falls trek
Pattipola to Ohiya railway Hike
[/expander_maker]