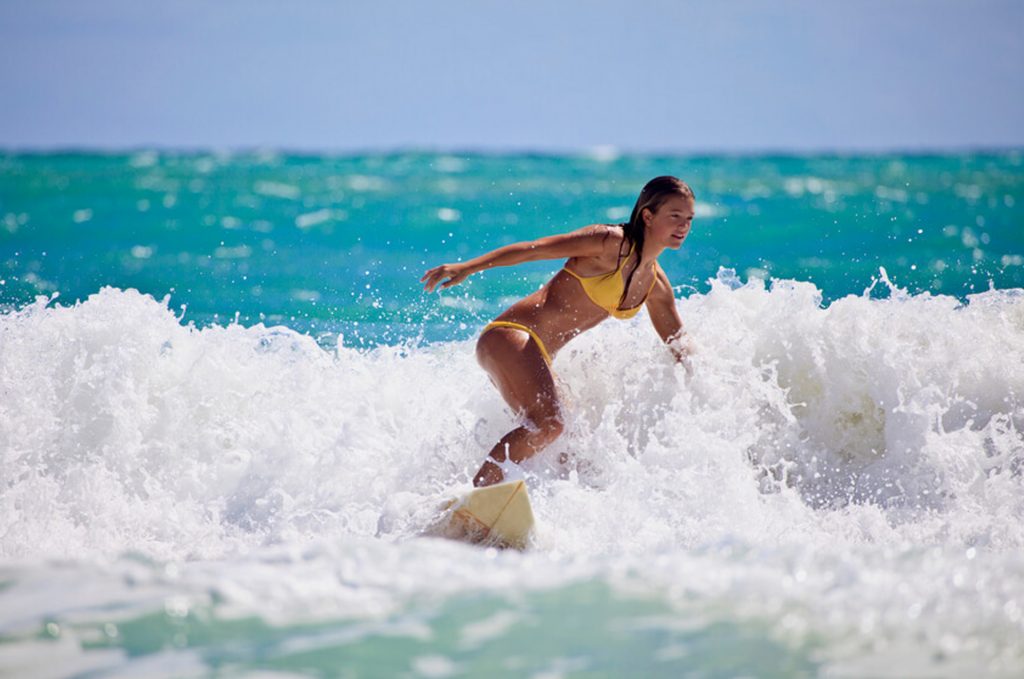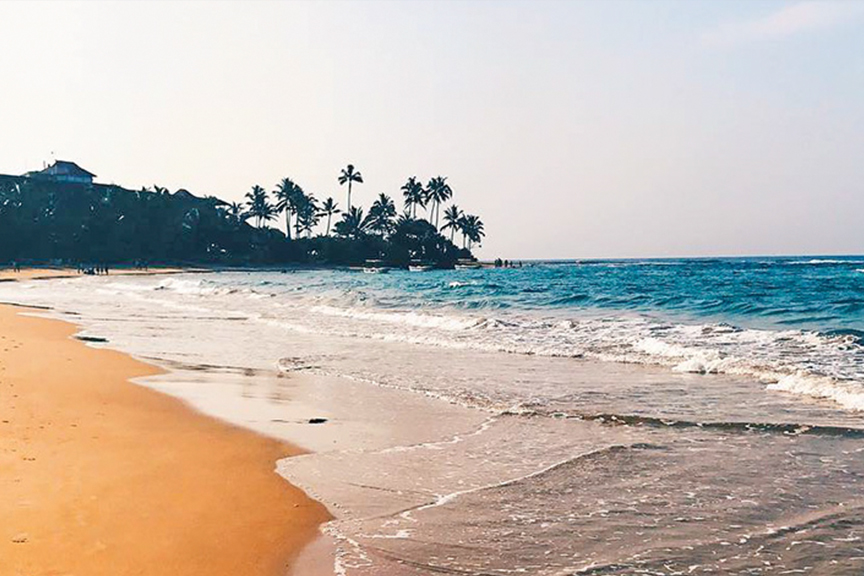 Hikkaduwa Beach
Hikkaduwa beach is a beach for revelers and travelers. This colorful beach line is blessed with spectacular sunsets. The best time to visit is from November to April. Although, the popular Hikkaduwa Beach Fest falls around July and August every year. The water temperature is 27o, all year round. A string of seafood restaurants and cheap accommodation border the strip of land between Hikkaduwa beach and Galle-Colombo road. Hikkaduwa is a cool place to party and blow off some steam. It has long been famed as the hippie capital of Sri Lanka.
Hikkaduwa nightlife scene peaked in the hippie era. Today, a pleasant array of bars, pubs and some nightclubs continue to add color to the reveling spirit of faithful foreign visitors.
Hikkaduwa beach offers good surfing waves for everyone. The popular surf points are Bennys, Main reef, North jetty, and the Beach break. Surf rentals at Hikkaduwa cater to the experienced while lots of surf schools offer decent packages for beginners. More sites for Surfing
Advantages of surfing at Hikkaduwa
A perfect surfers beach.
Perfect for both young and experienced surfers.
Many experienced surf schools operate around the beach.
Good seafood restaurants.
Friendly locals.
Easy expressway access to Colombo.
Scuba diving Hikkaduwa
Hikkaduwa is a really good scuba diving spot. The shallow seas offer a diverse set of dive sites from coral sanctuaries to British shipwrecks. For more details please visit scuba diving
Snorkeling at Hikkaduwa Marine National Park
Hikkaduwa marine national park is also known as the Hikkaduwa coral sanctuary. It is a good place for a swim with your snorkel on. The coral reef is very shallow and is filled with colorful fish. The reef is still recovering from the damage caused by the 2004 tsunami. The current changes after the new breakwater of Hikkaduwa fishing harbor were built caused some havoc in the reef as well. Today it is in a state of regeneration. More about Water sports in Sri Lanka