Malaysia Tours Packages From Sri Lanka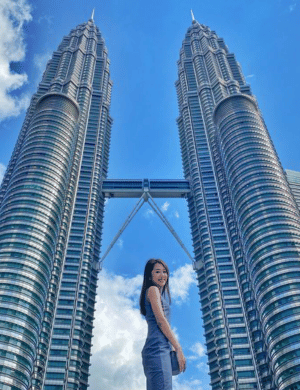 Kuala Lumpur half day city tour, Batu Caves visit, Genting Highlands full day tour, Sunway Lagoon full day tour
3N Accommodation with BB, Transfer & Tour by A/C PVT vehicle with an English & Speaking chauffer guide, Visa fee
Starting Price( per person – Minimum 2  pax)
0777 586 175 | 0777 438 705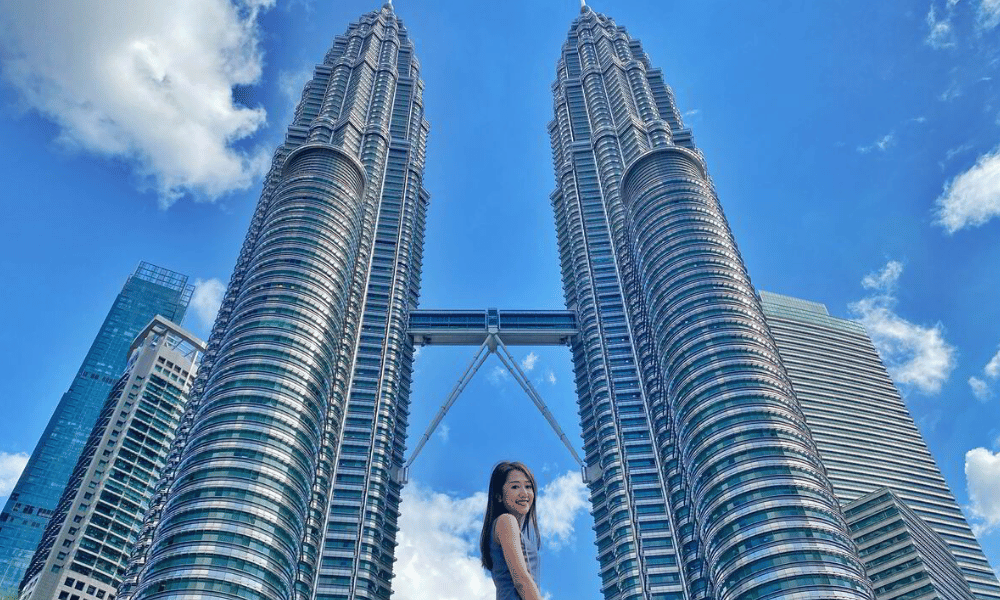 Kuala Lumpur half day city tour, Batu Caves visit, Genting Highlands full day tour, Sunway Lagoon full day tour
3N Accommodation with BB, Transfer & Tour by A/C PVT vehicle with an English & Speaking chauffer guide, Visa fee
Starting Price( per person – Minimum 2  pax)
0777 586 175 | 0777 438 705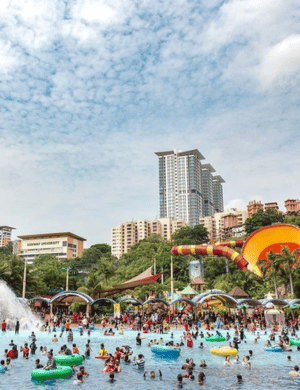 Kuala Lumpur Half Day City Tour, Genting Highlands tour with 2-way cable car, Visit Batu cave, Sunway Lagoon transfer with Entrance, Malaysia tourist visa
4N accommodation in 3 star hotel, Daily breakfast, Malaysia tourist visa, All tours and transfers
Starting Price( per person – Minimum 2  pax)
0777 586 175 | 0777 438 705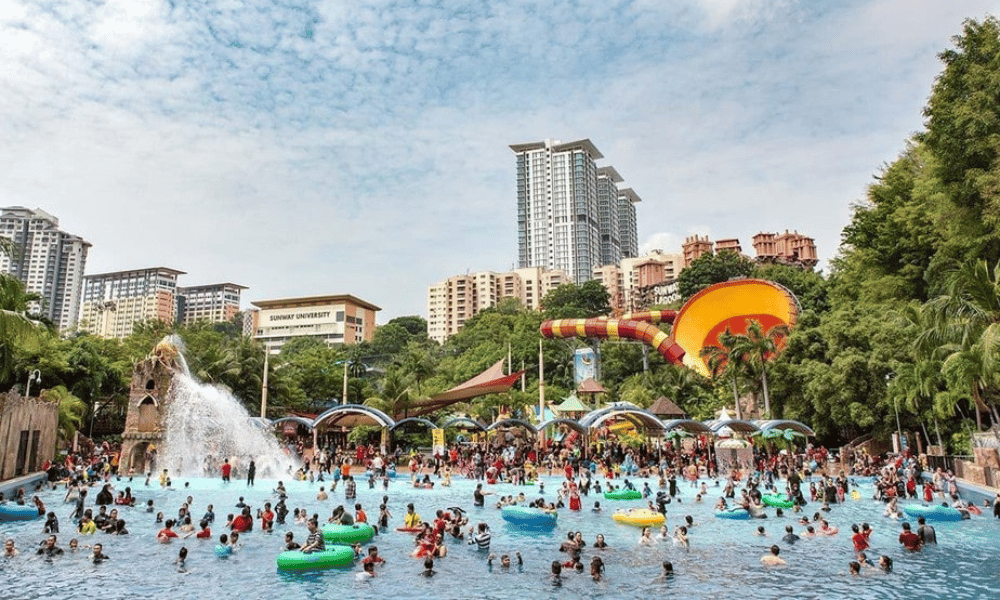 Kuala Lumpur Half Day City Tour, Genting Highlands tour with 2-way cable car, Visit Batu cave, Sunway Lagoon transfer with Entrance, Malaysia tourist visa
4N accommodation in 3 star hotel, Daily breakfast, Malaysia tourist visa, All tours and transfers
Starting Price( per person – Minimum 2  pax)
0777 586 175 | 0777 438 705
Malaysia Sightseeing Places
Malaysia Tours and Holiday Packages
Malaysia tours holiday packages are a journey and a pleasurable memory for a lifetime. The things you can do and see over there are remarkably special and unique. Why not visit a country that is also the home of over 50 world's best tourist attractions? City to city and attraction to attraction in bright Malaysia come with the "WoW" factor. The days you leisurely spend in this country are full of excitement, adventure, glorified feelings/thoughts, and endless romanticism too. Malaysia is a fabulous destination for luxury and modern honeymoon themes.
Now comes the important question:
How can you plan enjoyable and hassle-free Malaysia tours from Sri Lanka? You would need a team of experts that know Malaysia from A to Z. And, this team of travel experts has to play a top role in terms of:
1) Introduce a complete travel package to fulfill all your requirements.
2) Arrange hotel stays and transport for you.
3) Give suggestions on what is best to visit and try in Malaysia.
4) Look after all the necessary aspects and let you enjoy the tour peacefully.
We are your answer to all these facts to get right. Tours to Malaysia are made easy and exclusively delightful with our tour packages and excellent travel guide service. Talk to us about your budget, inner desires, and the holiday theme; we do the rest for you. Now you have to only appreciate Malaysia tours from Sri Lanka with a peaceful mind.
Malaysia Tours and Holiday Packages Explained: 
A journey to a splendid country full of sandy beaches, rainforests, enchanting islands, highly-developed cities, colonial buildings, resort towns, iconic 451m-tall Petronas Twin Towers, national parks, and over 50 of the finest of world-famous tourist attractions. These essences make Malaysia a top choice for romantic honeymoons, adventure/wildlife holidays, cultural tours, and VIP & luxury vacations.
Kuala Lumpur is the capital of this fascinating country and the home of jaw-dropping pair of glass-and-steel-clad skyscrapers known as the Petronas Twin Towers. While Sri Lanka and Malaysia have many features in common, Malaysia is a developed country in Asia. Tours from Sri Lanka to Malaysia are a great option to experience perfected and traditional holiday themes at the same time.
Top Malaysian Travel Attractions: 
Rating the best travel spot in this stunning country is impossible. However, your holiday theme can have certain inclinations and inner desires. For example, visit Putrajaya, Kuala Lumpur, Genting Highlands, George Town, or Johor Bahru for luxury and city-life holidays. Perhentian Islands, Tioman Island, and Gunung Mulu National Park are the perfect choices for peaceful and romantic times in nature's palms and the country's serene side.
1) Amazing Kuala Lumpur City Tour: Every complete Malaysia holiday packages from Sri Lanka include this busy city to show you the bright side of the country. It is a high-feature city full of modern buildings, skyscrapers, British colonial-era landmarks, luxury shopping & dining, designer boutiques, history museums, and many more. These luxury essences of Kuala Lumpur make it a perfect choice for VIP and luxury Malaysian tours from Sri Lanka. Batu Caves at the city's northern edge is a top tourist attraction where you can witness natural limestone caverns housing majestic Hindu temples.
2) Jaw-Dropping Genting Highlands: The city of entertainment, breezy resort town, the cool hill station; well, it goes by many names. Genting Highlands' highly-renowned travel destination is a blend of nature, luxury life, adventure zip lines, and forested mountain views. It is a complete paradise. Over 25 memorable things to do and see here. It is more of a wondrous fact that this cool hill station amidst the fresh mountain breeze and a sumptuous 100 million-year-old rainforest is only a few minutes away from the city of stylish buildings, Kuala Lumpur. Make this an essential part of tours to Malaysia from Sri Lanka.
3) Majestic Malacca: The historical state of the country containing ancient landmarks, heritage buildings, and magnificent colonial structures. This is the best city in Malaysia for the cultural experience of a lifetime. Dutch/Portuguese museums, churches, forts, towers, and imprints of British wait here to fill your heart with glory. It is impossible to find Malaysia tour packages from Sri Lanka that have no authentic Malacca included.
4) Gorgeous Langkawi: Surrounded by a turquoise sea, housing an archipelago made up of 99 islands, expansive parks, and natural landscapes; this is a travel destination with alluring and unspoiled natural beauty. The Oriental Village, Langkawi SkyBridge cable cars, Pantai Cenang, and many more feel and enjoy this majestic and thrilling cultural heritage. Gorgeous Langkawi is a must-include destination in your Malaysia holiday packages from Sri Lanka.
5) Exciting Sunway Lagoon: The kingdom of theme parks is the best choice for adventure lovers and your teenage children. Well, age is not a barrier to summoning your inner courage here. This is a premier multi-park destination containing more than 90 breath-taking and exciting attractions across its fabulous six distinct parks. Sunway Lagoon is the ultimate destination for adventure Malaysia tours from Sri Lanka.
6) Mouth-Watering Chocolate Factory:  A tour of Beryl's chocolate factory or Harriston chocolate factory is a real taste experience for your kids. Well, even honeymoon couples can enjoy this delicious tour; Love & Chocolate have a notable friendship with each other.
Malaysia Packages From Sri Lanka With Overa Tours: 
We are local and international travel experts. You may visit marvelous Malaysia for your honeymoon, family vacation, or holiday with friends. We are here to make all these holiday experiences a perfect memory for your lifetime.
Let us know your dream travel destination in Malaysia, and we can formulate customized Malaysia tours from Sri Lanka that answer all your heart's desires. Contact us today for a soul-soothing holiday in Malaysia.