The joyous days that romantically connect the two of you with one another, exploring the souls in delightful romance, undoubtedly stay on your minds for eternity, and we all call it the " Perfect Honeymoon." To make your honeymoon truly special and romantic in every possible way, the destination that you plan it in is absolutely significant. Sri Lanka is the pearl of the Indian Ocean and a paradise consisting of pristine sun-kissed beaches, a hill country, tranquility, enchanting culture, renowned hospitality, and unimaginable tropical jungles full of wondrous wildlife. Let's explore Honeymoon holidays in Sri Lanka, the island of love today!
1) Beach & Adventure honeymoons blended with water sports, wildlife safaris, and forest treks.
2) Romantic honeymoons or intimate times in nature's palm, enjoying the true beauty of the scenic island.
3) Culture and discovery with a private chauffeur.
4) Or a combination of all.
This romantic island is a year-round destination, meaning you can plan your ideal honeymoon in it any time of the year.
Top Beach Honeymoon Destinations In Sri Lanka
1) Bentota Resort Town – Romantic Honeymoons:
As the beachy honeymoon paradise in Sri Lanka, Bentota is the best choice for couples who love adventure and water sports. The beautiful union of the Bentota River and sea meeting in the famous lagoon creates a perfect destination for endless romantic moments. Whether your preference is enjoying a romantic time in privacy in nature's palm, or an adventure honeymoon, Bentota fulfills it all. The mild climate in the region makes it ideal for couples to enjoy outdoor/water sports and adventures.
Bentota Honeymoon Activities:
* Enjoy the breathtaking sunset/sunrise on the pristine beach, and adventurous cycling rides through the resort town, exploring the true beauty.
* Trekking and walking along the dedicated trails, enjoying a peaceful and loving time in Brief Garden; this is special for couples who wish a private time in nature's palms.
* Visit Kosgoda Turtle Hatchery, a wildlife experience where you can learn about these cute creatures.
* Windsurfing, Water Skiing, Scuba Diving, catamaran tours, sailing, & Kite-Surfing for courageous couples who enjoy the real adventure.
2) Mirissa – Adventure Honeymoons:
A tropical paradise and one of the best romantic destinations in Sri Lanka for honeymoon planning. The crescent-shaped beach is the biggest asset of it. Lying down on soft sands with your other half by your side, sipping a chilled King Coconut, and witnessing the lovely sunset/sunrise is truly a magical moment. Many refreshing and adventurous activities await in Mirissa for newlyweds, and the world-famous whale & dolphin watching deserves a special mention.
* Whale & Dolphin Watching, Turtle Bay Snorkeling are precious options for couples who wish to explore the world underwater, traversing some of the world's most dignified and colossal oceanic creatures together. Going surfing is another option.
* Climb the Parrot Rock for a thrilling hike/trekking experience, and the two of you will undoubtedly feel accomplished after mounting the rock together. Why not take a memorable picture once on the rock top?
* Enjoy refreshing cocktails and the Nightlife; give your tummy the tastiest foods on the island for regaining energy and prepare yourself for the next loving day with the one you love the most.
3) Negambo – Romance In Little Rome:
Your most special holiday just after tying the knot in this coastal region, often known as "Little Rome," is going to be full of exclusive romantic moments, and you will run out of words when describing the beauty of Negambo. The city is a mix of Dutch, Portuguese, and British influences, giving it a colonial characteristic. Swimming in the warm sea waters, sitting by the beach watching the enchanting sunset, and tasting authentic seafood menus provided by star-grade hotels results in a perfect and complete honeymoon in Sri Lanka filled with love, excitement, and intimacy.
Things To Do In Negambo Honeymoons:
* Adventure water sports & traditional catamaran/boat adventure; these are luxury experience for honeymoon couples and a great package to enjoy the ocean's real glamour.
* Negambo City Tours; exploring the colonial city in a Tuk Tuk or luxury car reveals all about the greatness of the city. On the way, you can talk to villagers and witness traditional fishing and fish auctions.
* Beach walks in the evening, overlooking the gorgeous Indian Ocean, then ave a romantic candle dinner on the beach under the stars. The perfect day's conclusion under the umbrella of shining stars revives your deep romantic desires.
4) Tangalle – Endless Love In Beachy Paradise:
How about enjoying your romantic honeymoon in golden-hued beaches fringed by coconut palms overlooking the blue Indian Ocean? Tangalle is a top honeymoon destination where many local treasures, gorgeous mangrove-lined lagoons, precious marine animals such as whales, and turtles wander in beaches. In terms of romantic and intimate feeling that you and your better half would get due to the inviting environment, this sandy beach strip is a second-to-none.
 Things to do:
* Turtle Watch – Rekawa Beach; watch adult and baby turtles wander along the strip with your loving partner by your side, and enjoy a cocktail and the beach's beauty at the same time.
* Explore Yala, Bundala, Or Udawalawe National parks. These animal sanctuaries are only a few miles apart from Tangalle, making things easier for you in terms of planning a honeymoon experience combined with beach, sunsets, and tropical wildlife.
* Be enthralled near Hummanaya Blowhole, which is an iconic tourist attraction in Sri Lanka, then take blessings at the ancient Mulkirigala Rock Temple. An ancient temple standing on a majestic rock, and the surrounding greenery enhances its sacred glamour.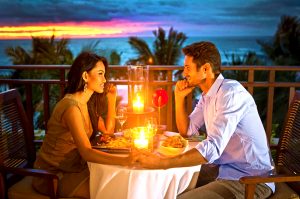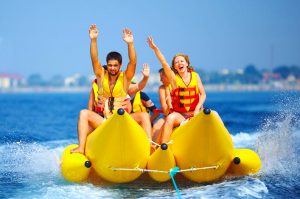 Nature & Wildlife Honeymoon  Places In Sri Lanka
1) Ella, Nuwara Eliya & Highlands- Honeymoon In Hilly Heavens:
All these highly-scenic and landscaped destinations hold many features in common. Ella is the mountain village of Sri Lanka, and Nuwara Eliya is its Little England. Both are world-class destinations for planning your most-loving honeymoon accommodation in Sri Lanka in nature's beauty and unique climates.
Traveling by train to Ella reveals the magnificence of the region, exposing miles of tea plantations, misty mountains, jungle canopies, and a lot more.
In Nuwara Eliya, the newlyweds can enjoy red-brick houses, the colonial culture, greenery, tea estates, and hundreds of romantic views that join your souls deeper and deeper.
 Things To Do In Ella/Highlands: While it is difficult to highlight all the things to do here in one post, we summarize the best things for honeymoon couples:
* Ella Rock Picnic & Little Adam's Peak mounting for brave and energetic couples, two of most scenic hikes in Sri Lanka, and remember to take a Couple Photo at the rock tops as a lifetime memory.
* Nine-Arch Bridge Train Tour & Sunrise; without a doubt, this is the most beautiful train tour that you can experience in the pearl of the Indian Ocean.
* Ravana's Cave Expedition for a mysterious time blended with the country's history and the legend of one of the world's most notable and powerful ancient kings.
* Horton Plains Trekking, one of nature's real wonders and a national park and the home for hundreds of animal and bird species. Trekking on the expansive trails, enjoying the surrounding extraordinary sceneries and pleasant climate enhances your honeymoon experience to heavenly levels.
* Enjoy the stunning waterfalls, such as Lovers Leap,  Ravana Falls, Lakshapana, and treks in the region. All these are attractive places for filling up your honeymoon photo album with adorable and romantic still memories.
2) Yala – Honeymoon Blended With Wildlife & Adventure:
Yala National Park is the absolute perfection for couples who love wildlife/nature mixed with adventure and exploration passions. Renowned as the Land Of The Leopards, the national park is the home for Sri Lanka's well-known and endemic animal and bird species. For all thrill-seeking newlyweds, the West Coast Tented Lodge Yala is the most-recommended honeymoon resting point. Morning and dust are the best time to spot leopards in Yala.
* Yala National Park Private Tour, exploring the glorious national park in detail, and you will spot the iconic leopard, Sri Lankan elephants, wild bores, deer, and over 40 other animal species and a collection of over 215 bird species of which six endemics to the pearl of the Indian Ocean.
* Experience the jungle nightlife and listen to the sounds of the wildlife originating from the national park and surrounding jungle region. Night camping is exclusive for honeymoon couples for a thrilling and intimate time.
* Experience safari-style wilderness in a luxury hotel, enjoying the charms of the park's region. This is a luxury arrangement offered by some of the high-rated hotels and resorts in the region. No matter the time of the day, day or night, moments shared between you two in such luxury arrangements, will cherish in your minds for the rest of the life.
February To July is the best time to plan Honeymoons in Sri Lanka in Yala.
Well, Sri Lanka is a small island, but it has 22 national parks dedicated to wildlife. If your inner wish is spending a honeymoon with nature and wildlife, then what destination is better than Sri Lanka. Want to know more about Sri Lanka's national parks? Follow this, then! More parks
3) Kandy Honeymoon:
For honeymoon couples who adore culture, splendid landscapes, religious significance, and luxury, Kandy is undoubtedly the best choice. As the country's last ancient kingdom, Kandy is a complete city for honeymoons in Sri Lanka. The sacred Temple Of the Tooth, fabulous Kandy Esala Perahara, the beautiful lake in the city center, and many more await for giving you the best holiday experience, just after your marriage.
Things To Do In Kandy:
* Walks in the Royal Botanical Gardens (Peradeniya Park.) A garden imaginably made for lovebirds. Hundreds of tree species with endemics to Sri Lanka await in the park to provide you two a serene shelter.
* Visit the Temple Of the Tooth for endless blessings, the most sacred temple of the Buddhist People, and a world heritage site. Blessings from the sacred temple will preserve your love life for eternity.
* Romantic, private city tours with a luxury chauffeur service. Kandy is a majestic city that you should explore leisurely with your better half.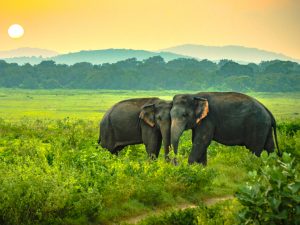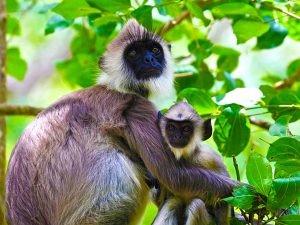 Best Culture & Discovery Honeymoons In Sri Lanka
The Cultural Triangle
For Mystique & Discovery Honeymoons: Sri Lanka is one of the most fascinating countries in the world in terms of dignified culture and history, so how about spending your honeymoon in Sri Lanka visiting a cluster of world heritages? Satisfy your hunger of discovery and enjoy romantic times in a star-grade hotel at the same time here. For all newlyweds who adore exploring majestic cultures and history, reading ancient inscriptions on stones, and get lost in the mysterious ancient world, holding each other's hands in endless love, we recommend this combined destination as the best choice.
The sacred area in the center of the island groups five of the divine cities within a land shaped a triangle, and those are:
* Sacred Anuradhapura City.
* Ancient Polonnaruwa City.
* Ancient Dambulla City.
* Ancient Sigiriya City.
* Sacred Kandy City.
Anuradhapura is the country's first kingdom, and Polonnaruwa is the second kingdom. Ancient palaces, temples, stupas, Dagobas, woodcraft, stone, carved statues, and many more wonders wait here to amaze you in pride and visualize the two of you living as the king and queen of the noble kingdoms.
After your exploration days in these dignified kingdoms, head towards Sigiriya for the world's new wonder.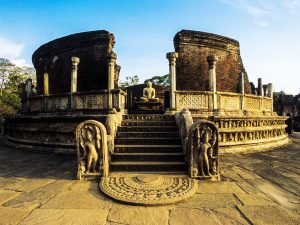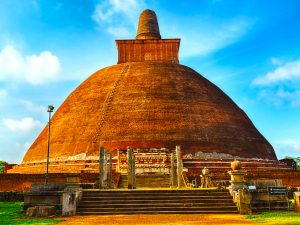 Exclusive & Luxury Honeymoon Destination
Colombo, The Capital – City/Luxury Honeymoon Experience: What's next after tying the knot? Well, heading towards the honeymoon destination is a definite action. Colombo is a remarkable capital that gets you two closer and unlocks gateways for the new venture. Romantic escapades, mixed culture, city-life feeling, active nightlife, luxury cuisine, white seashore, endless shopping, religious places, and many more await here to give all newlyweds perfect days filled with intimate times.
* Open-deck Bus Sightseeing, which is an exclusive city tour for tourists and newlyweds, and Airplane Scenic Tour for a bird-eye view of Colombo.
* Adventure Scuba Diving for lovebirds who enjoy underwater miracles and aquatic lives.
* Galle Face Green Exploration, one of the well-known beaches in Sri Lanka with famous street foods.
How Overa Tours Plans Your Romantic Honeymoon?
Your wedding day is undoubtedly your life's most romantic and memorable day, and the holiday spent with your better half just after the holiday is the best ever holiday for the rest of your life and to recall forever. At Overa Tours, we know how much this holiday filled with love and intimate times significant to newlyweds. Therefore, we have chosen the best honeymoon destinations in Sri Lanka and tailored exclusive honeymoon holiday packages that no other tourers offer.
We know that the inner desires of married couples differ in many ways when it comes to the so-called "What It Is The Best Honeymoon?" Our team comprising local experts has taken all essential factors into account when developing most romantic itineraries for the perfect holiday just after marriage, or we offer customized honeymoon packages.
If you are not sure of the perfect combination of top honeymoon destinations in Sri Lanka and activities, talk to us! One of our Sri Lanka honeymoon specialists will complete a tailor-made itinerary just for the two of you. Contact us today for more information!