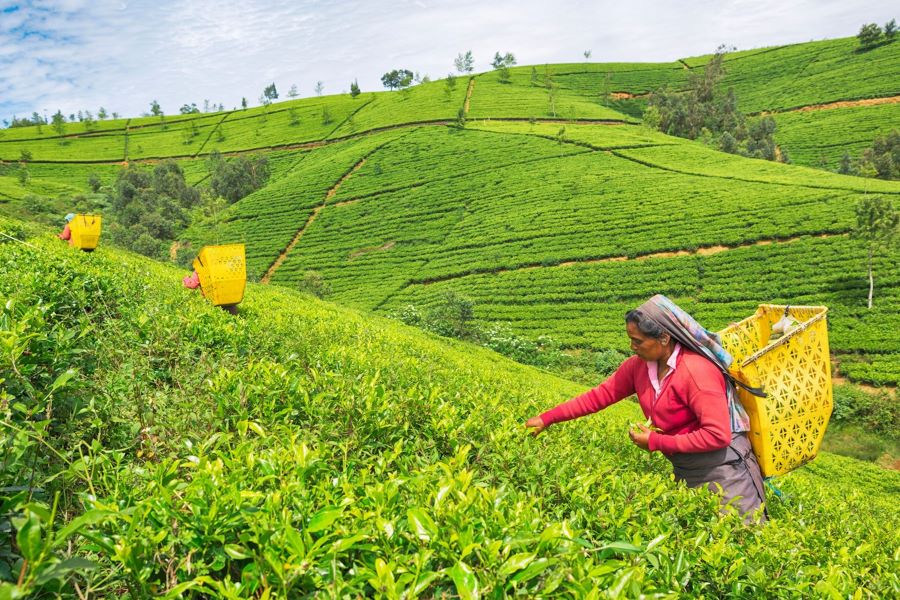 SRI LANKA TOURS & HOLIDAYS
Sri Lanka, a tear-shaped island located off the coast of India, is brimmed with natural, architectural, and cultural highlights. This tropical island will captivate your senses with its spectacular wildlife safaris, lush tea plantations, pristine sandy beaches, and rich heritage.
Our Most Popular Sri Lanka Tours
What to expect from us?
Fully Customizable Tours
Our experts completely customize your private tour to suit your interests and preferences.
Simply, let us know!

Unforgettable Experiences
 Our itineraries cover not only the usual, frequented spots, but also rare hidden gems that leave you feeling you've really explored.

24×7 Customer Support
Our friendly and knowledgeable staff is available around the clock to accommodate your requests, and handle any unforeseen situations during your trip.
Expert Guides
Equipped with in-depth knowledge about the country, our licensed local guides are committed to bringing you exclusive experiences and incredible insights.
FREQUENTLY ASKED SRI LANKA TRAVEL QUESTIONS
Do I need Visa to enter Sri Lanka?
A visa is required to enter Sri Lanka. This can be obtained prior to arrival by submitting a simple online application. Once submitted, approval is usually granted within a few working days and you will be sent an electronic travel authorization(ETA). To find the latest information regarding visas, contact your consulate/embassy or visit https://www.eta.gov.lk/
What are the official languages of Sri Lanka?
Sinhala and Tamil are the official languages. English is also widely spoken and understood.  Public transport signs, and place names are often displayed in all three languages.
What is the official currency of Sri Lanka?
The Sri Lankan Rupee (LKR) is the official currency in Sri Lanka. Currency exchange facilities are offered at the airport.
What is ATM access like in Sri Lanka?
ATMs can be easily found in most cities and towns.  Most major banks allow Visa and Mastercard cash withdrawals.
What is the best time to visit Sri Lanka?
The climate of Sri Lanka varies across the island at different times of the year. This makes Sri Lanka, a year-long travel destination 
What is the weather like in Sri Lanka?
Two main monsoon seasons control the country's weather. The yearly temperature of most coastal areas is about 28°C (82°F,) and central highlands' temperatures vary from 16-20 ° C (60-68 ° F).
What should I wear when traveling to Sri Lanka?
Cotton clothing is the best choice for this highly-humid tropical country.  However, if you are planning to visit the highland areas, pack some warmer clothing like a sweater or a fleece. Casual clothing and comfortable shoes are best for sightseeing. 
Is Sri Lanka a good holiday destination for families?
With a plethora of exciting activities to choose from, Sri Lanka is the ideal destination for family holidays.  Due to the smaller land mass of the island, a lot can be seen and done without traveling greater distances.