Why are water sports in Bentota so famous? Well, Sri Lanka is an island, which means it's one of the best spots in the world for water sports. And Bentota in Sri Lanka is a perfect destination for a range of water sports, including surfing, snorkeling, fishing, catamaran sailing, and many more. There are countless fun activities to do for honeymooners and adventure lovers in Bentota.
Water sports are among the Best Things to do in Bentota. Bentota is renowned for being a top beach destination in Sri Lanka and also for its boat tours and water activities, mainly because it has both a river and a beach surrounding it. Water sports are so famous among travel lovers in today's world, meaning they have so much to do in this fabulous tourist resort town. 
Water Sports in Bentota – Our Best List:
Jet Skiing: It's undoubtedly one of the most exciting adventure sports ever to exist – hardly anything beats getting to the lake or the ocean at incredible velocities, adrenaline running through you. The picture of the shoreline and the tides is an extra supply to the experience, with enough remembrances to last forever. There are a lot of sports facilities that provide you with jet skis for a rental base and a limited amount of time. Sunshine Water Sports Center is one of the places that offer jet skiing. They charge per hour.
Windsurfing: There are many windsurfing centers in Bentota, attracting newbies and professionals from all over the country and around the world. The best time for water sport in Bentota is from November to April in terms of climatic conditions. Windsurfing centers and schools will always be there to guide you when it comes to rough seas and other useful information you would need for reference. Relative to the entire world's famous windsurfing places, it is much cheaper and worth the money in Sri Lanka. It's a great accomplishment that no one should miss.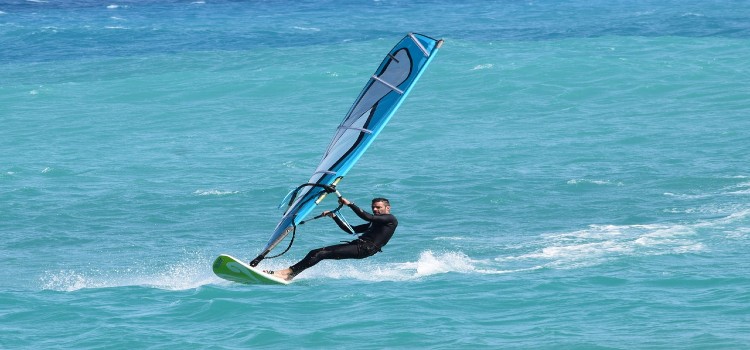 Banana Boat & Tube Rides: Third, in our list is the banana ride is the newest addition that is progressively coming up and is incredibly entertaining for everyone. A banana-shaped boat is connected to a ski boat, and at high velocities, which would be more enjoyable than just cruising it. It's a perfect addition to daily water-based sports in Bentota. Up to five people can ride, and the charges are per person.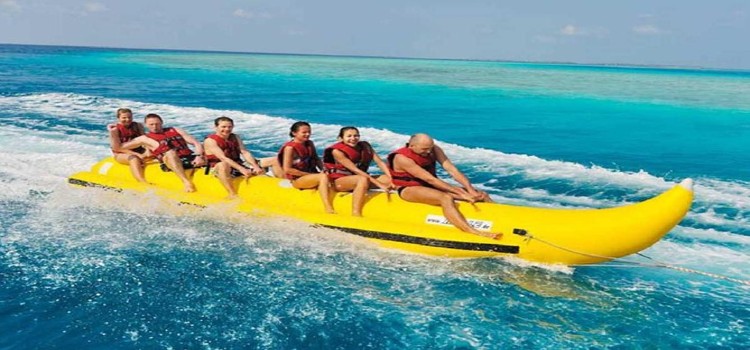 Diving & Scuba Diving: Diving is a completely different experience that a great many people love to be doing. In comparison to all other sports, diving doesn't happen all year, and only from November to May. Undersea, there are large collections of fishes, in various types and stunning coral reefs. You can find diving schools conveniently along the coast of Bentota, and they are ever-ready and happy to help you fulfill your goals. They also offer lessons ranging from novice courses to junior courses for kids and advanced courses. Diving is one of the best water sports in Bentota and also a top-rated Water sport in Sri Lanka.To get the most out of diving, almost all of the diving schools travel to Beruwala, which is not so far from Bentota.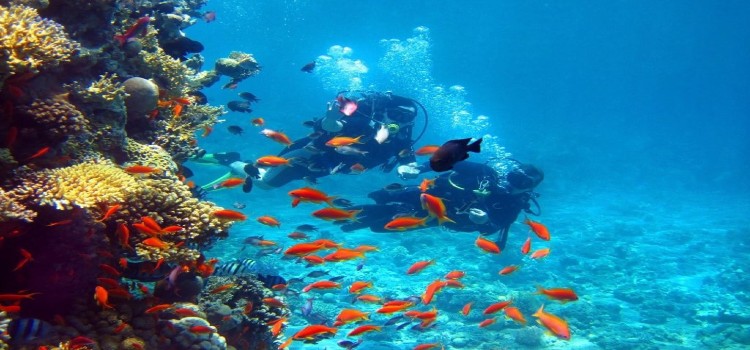 Snorkeling: Another enjoyable activity is snorkeling, which is a fabulous adventure activity for young individuals who crave adventure. There are highly qualified guides who are there to help you get to the snorkeling spot all the way. Travelers are allowed to swim in the vastness of the ocean and start exploring the underwater scenery, which includes a multitude of exotic fish and other exceptional aquatic life. People get surprised at what they find because undersea everything is miraculously hidden and isolated from the world. Snorkeling is one of the brilliant water sports to try out in Bentota.
Catamaran & Sailing: Fairly peaceful, but these activities are quite adventuresome and fascinating. Pleasant alternatives for inspiring photographers and those who appreciate scenic tours. Luxury, peace, and comfort coupled with enjoyment and moderate adventure is the best way to describe these cruises that cover the coral reefs, the Vandalous Bay, and emblematic points of interest, such as Barberyn Island and the majestic lighthouse. Bentota is the top place for luxury boat rides.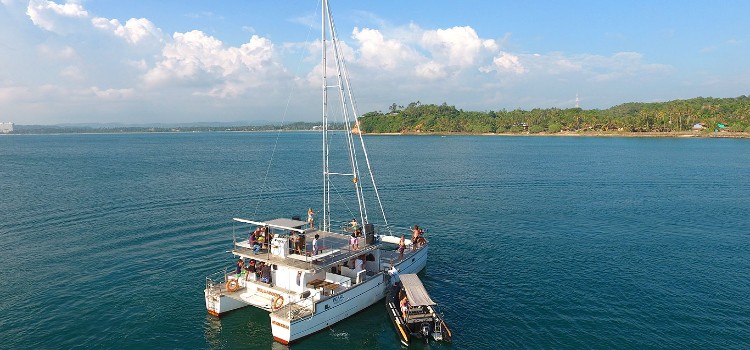 Alright, that's our best list of water sports in Bentota. We know that travel lovers from around the world visit Bentota for water sports. And that's why we have created fabulous adventure tours for you.
We can also combine these satisfying activities with Honeymoon Packages in Sri Lanka.
Contact us today for more information!