Lunuganga Estate or Bawa's Lunuganga gardens in Bentota was the home to the famed Sri Lankan designer Geoffrey Bawa. Started in 1947, the garden inspired Bawa to become an architect. As he became Sri Lanka's and one of Asia's most prominent and influential architects, the garden at the Lunuganga estate remains his first museum and research laboratory for fresh concepts. Bawa's Lunuganga Gardens is one of the best tourist attractions in Bentota that you shouldn't miss.
The Lunuganga Estate is easily approachable from Colombo, the commercial capital of Sri Lanka. The estate of Lunuganga is in a wet tropical region and is warm all year round. Average temperatures range from 26 degrees in November-February, and to 32 degrees during the day from March-July. In June and July, intermittent rainfall in the southwestern monsoon, and is mostly dry and sunny from November to March. By all means, visiting this fabulous place is one of the Best Things to do in Bentota.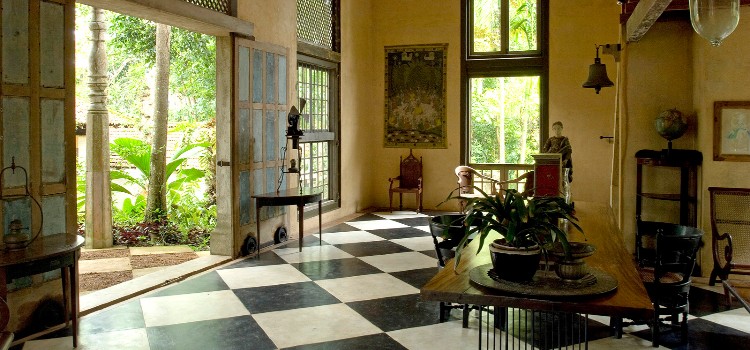 Your Experience at Lunuganga: There are five suites in the Bawa's Lunuganga Gardens in Bentota. The suites are conserved similarly to the way they existed in the designer's lifetime and full of an eclectic blend of original antique, occasionally contemporary furniture, and traditional and contemporary works of art.
The public rooms include a living room and a garden room. In turn, there are numerous outdoor pavilions for relaxing, including the Roman Pavilion as well as the Blue Pavilion. While Lunuganga does not have a swimming pool, the nice beach of Bentota is just a short distance away, offering a wide variety of water sports and fun swimming.
Why Should You Visit Bawa's Lunuganga Gardens?: Bentota in Sri Lanka is a world-famous beach travel destination. And Lunuganga estate is there to add more value to the beautiful Bentota tourist town. No other place discloses the soul of Geoffrey Bawa, the renowned Sri Lankan architect, better than his homeland, Lunuganga. Once Bawa bought the property in 1948, it was really nothing more than a deserted rubber estate on the headland of Dedduwa Lake, 2 km inland from the coast of Bentota. Yet over the next fifty years, he expertly turned it into one of the most alluring and romantic pleasure gardens of the 20th century.
Turn south from the center of the estate, and a broad green plain, fringed with thickets, swells softly up to Cinnamon Hill. Beyond that, the lake glows and draws the eyes to the hills in the distance. Move to the north, and a beautiful azure sweep of water, as well as the sky, is changing insight.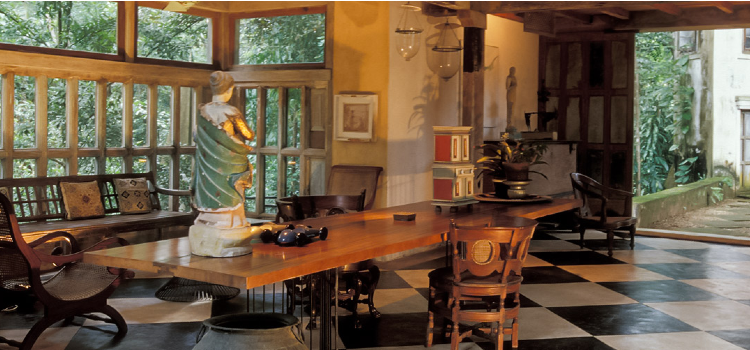 Here, the edge of the property falls in an abrupt cliff to reveal a water garden full of lilies and decorative paddy fields. This is the complicated, Arcadian charm of Lunuganga: a single turn transforms a thrilling, picturesque perspective into an electrifying, unbridled panorama. Wandering through Lunuganga means confronting the palimpsest of influencing factors, ideas, and recollections. We know that you want to visit Bawa's Lunuganga Gardens in Bentota now. It's the twin brother of Brief Garden in Bentota.
Visit Bentota and Bawa's Lunuganga Estate With Us: Components of Italian Renaissance gardens, epic English landscape design, Japanese garden art, and antique Sri Lankan water gardens are all combined classical Greco-Roman statues posed insouciantly, and hideous baccalaureate sculptures gleaming from vegetation twists. This is the tourist attraction that you are going to visit with us during your holiday in Bentota.
The Bawa's Lunuganga Gardens is a perfect place for lovebirds and newly-weds. We can offer you a customized Bentota tour package, and this fabulous place can be a part of it.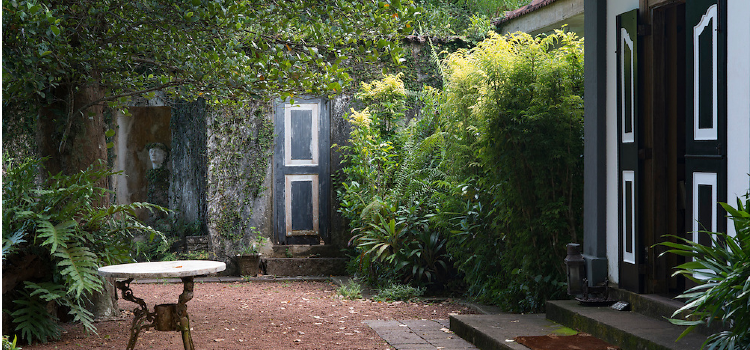 Contact us and book your holiday deal!