The first love for honeymooners has always been the beautiful beaches of tropical islands. So it comes as no surprise that Sri Lanka is a popular honeymoon destination around the world. A honeymoon in Sri Lanka is all about soaking in the beauty of the country's natural surroundings. Using our Sri Lanka honeymoon guide, you'll be able to organize the best trip ever. Lounging and resting on blue beaches, with white sand under your feet, while basking in the steamy warmth of the sun. The perfume of love is rekindled by the variety of sceneries and densely packed rainforests!
When arranging a honeymoon in Sri Lanka, there is a lot more to consider. Get the lowdown on everything you need to know about the destinations you're considering before you pack your bags and go away.
What's included in this Sri Lanka honeymoon guide?
Why Choose Sri Lanka Honeymoons?

Sri Lanka's weather

Some other crucial facts

The Top Tourist Attractions

Things to Do in a Romantic Setting

Spectacular Honeymoon Resorts in Sri Lanka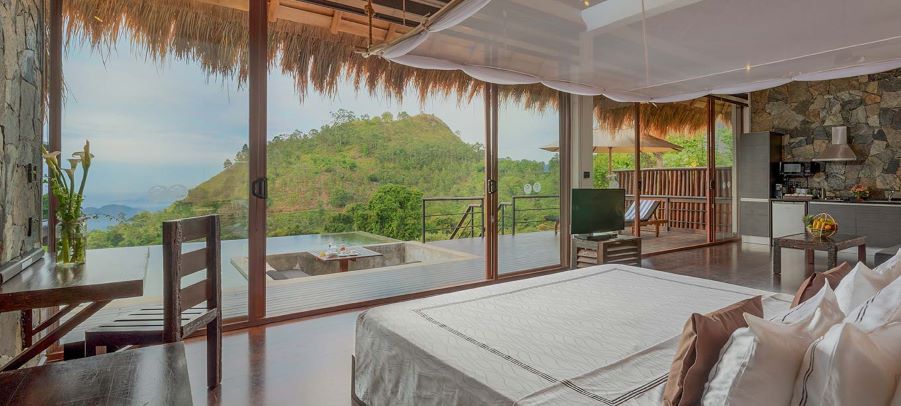 Why Choose Sri Lanka Honeymoons?
There are times when newlyweds need to get away from it all to enjoy their honeymoon. Despite this, neither the mountains nor most of the beaches have retained their secrecy. Come to Sri Lanka, a famous honeymoon destination on the planet, if you want to be surrounded by natural beauty and immaculate surroundings.
Nothing could be better than a peaceful beach, a lovely resort, a few people, and an unusual location for a honeymoon. Sri Lanka's various scenery, sea-facing pools, and cool cups of chai prepared from selected leaves all contribute to a sense of romance. It treats every couple on their honeymoon like royalty and leaves them feeling pampered.
Sri Lanka's weather
Lovebirds flock to Sri Lanka because of the island's tropical climate. Weather that is consistent year-round, with just sporadic rains and a warm sea breeze blowing over the nation, places it at the top of every newlywed couple's list of the best islands in the world for a honeymoon.
Coastal Sri Lanka receives year-round temperatures of between 25 and 30 degrees Celsius, and the highlands have temperatures of between 18 and 20 degrees Celsius.
December to mid-April is the best time to visit Sri Lanka for a honeymoon.
Some other crucial facts
For the benefit of our readers, we've included a few more details in our Sri Lanka honeymoon travel guide. Air travel is the best method to get to Sri Lanka. One can easily travel from Colombo International Airport to major cities throughout the globe. This well-known international airport has a significant impact on the majority of Sri Lanka tours.
For a honeymoon in Sri Lanka, you should plan to spend at least five nights or six days there.

A typical honeymoon package in Sri Lanka would set you back at least $1,200.

The cost of round-trip airfare for one person is $300.

A couple's land bundle costs $400.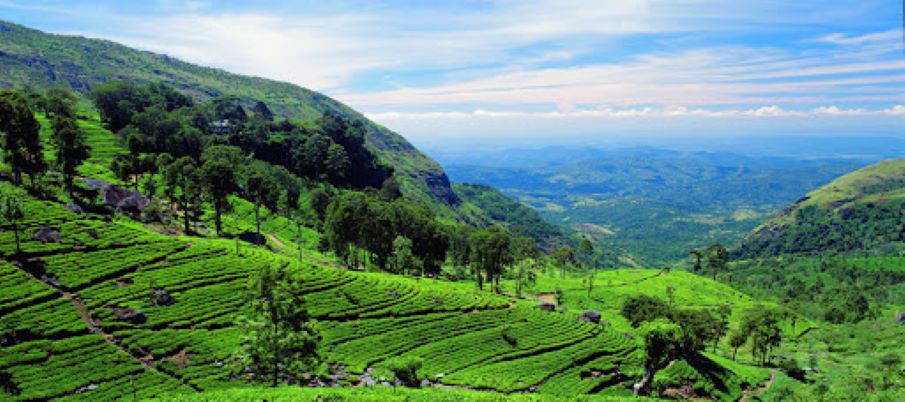 Sri Lanka Honeymoon Guide: The Best Places To Visit
When you visit Sri Lanka's beautiful beaches and isolated hideouts, you'll be treated to the comforting sight of palm-fringed beaches in colors of blue and rust, which makes for a touching spectacle. These romantic locations are tucked away in pristine natural surroundings, making them ideal for a romantic getaway. Sri Lanka's highlands, tea plantations, and gorgeous beaches are the ideal refuge for a romantic getaway with your loved one!
Nuwara Eliya: Little England

Mirissa: For Tranquility and Beachy Vibes

Ella: Rejuvenate In The Lap Of Nature

Trincomalee: Pristine White Beaches
1. Sri Lanka honeymoons in Nuwara Eliya: Little England
Nuwara Eliya, Sri Lanka, is nicknamed "Little England" because of its colonial settlements and gorgeous hills. Sri Lanka is a wonderful honeymoon destination for couples that like spending time outside in rural areas and interacting with nature. You'll be greeted by rolling hills and gorgeous tea gardens, which will provide you with much-needed quiet and tranquility.
You may go trekking and hiking in Nuwara Eliya and enjoy the local delicacies in the area's eateries.
2. Mirissa: for Beachy Vibes and Tranquility 
The golden sand beaches of Mirissa are surrounded by palm trees and are, for the most part, isolated, providing newlyweds with the peace they desire. As the whale capital of Sri Lanka, Mirissa is on the southern tip of and is a great place to see whales.
The stunning beach bars in Mirissa are ideal for individuals who like partying, and scuba diving in Mirissa is a must-do for adventure-loving couples! The spectacular fireworks show will enhance the whole experience.
3. Ella: Rejuvenate In The Lap Of Nature
Looking for honeymoon spots in Sri Lanka where you can relax and recharge after all the fun and stressful festivities that come with marriage? That's great! Ella is the best option for you. With tea plantations, forest canopies, and flowing waterfalls, Ella is one of the most interesting destinations in the country to visit. You and your significant other will have the time of your lives if you visit these Ella hotspots. Best wishes!
4. Trincomalee: Pristine White Beaches
When choosing Sri Lanka as a honeymoon location, this article will put your mind at ease. On the beautiful sands of Trincomalee's beaches and in the turquoise waters of the Indian Ocean, you may walk with your beloved or go dolphin watching or participating in water sports. It's not just any old city; it's an ancient one! The weather, which is fantastic all year round, adds to the enjoyment.
Sri Lanka Honeymoon Guide: Romantic Things To Do
If you believed that seeing the romantic sites in Sri Lanka would be sufficient, you were completely wrong! Using this Sri Lanka honeymoon guide. You'll learn how to have a great time on your big day. These activities will give your honeymoon a little more oomph. There are many ways to show your love, so here is a list of ideas.
Kalpitiya, Sri Lanka: Dolphin Watching

Cross the Mahaweli River on a ferry journey.

Coastal Beaches: Beach-Hopping

Get on a train and travel to Ella

Watching the sunset over Mirissa

Visit Tea Plantations

Sri Lanka: Water Activities

Romantic Dining at Restaurants

Enjoy the nightlife
1. Kalpitiya: Dolphin Watching
The sight of dolphins frolicking about in Sri Lanka is a joy to see. One of the greatest romantic pastimes for couples in Sri Lanka is to watch them playfully bounce about. The Kalpitiya area is home to Bottlenose, Rissos, and Indo-Pacific Humpback Dolphins. Taking a trip with your loved one on your honeymoon is a great way to make it even more special.
Kalpitiya, in Sri Lanka's North-West Province.

November through March
Even more remarkable, Sri Lanka is one of just a few sites in the world where commercial whale-watching is permitted. Within a three-mile radius of Mirissa, whales may regularly be seen between Mirissa and Dondra Head. Blue whales and the 65-foot Sperm Whale may be seen in the Indian Ocean from December to January.
2. Take Ferry Rides on the Mahaweli River
One of the most popular locations to visit in Sri Lanka is the country's longest river, which flows across the country. With its romantic adventures, boat rides, and wildlife viewing, the Mahaweli River is one of Sri Lanka's most popular honeymoon destinations. Take a romantic trip over the river while basking in the splendor of nature. As part of the preparations for the Mahaweli river adventure, you may also include canoeing, birdwatching, and camping.
3. Coastal Beaches: Beach Hopping
This Sri Lanka honeymoon guide couldn't be much better, thanks to the country's plethora of beautiful beaches. With a trip to Sri Lanka, you'll be able to soak up some peace on the south shore, get a taste of western Sri Lanka, and fall in love with Sri Lanka's breathtaking east coast.
You'll want to spend your honeymoon at one of these five stunning beaches:
Unawatuna
Sri Lanka's most popular beach has a laid-back vibe thanks to its crowds of tourists.
Bentota
The Bentota beach continues south from the west shore to the east coast. It has several restaurants and well-known hotels in Sri Lanka.
Uppuveli
A peaceful and tranquil haven on Sri Lanka's east coast
The Bay of Arugam
This is a favorite location for newlyweds who like surfing and rustic charm.
Mirissa
The most beautiful beach in Sri Lanka is located in the south of the country.
4. Kandy: Ride The Train To Ella From Kandy
The train travel from Kandy to Ella, which takes more than six hours, highlights the Sri Lanka honeymoon tour. A train journey across the greatest part of this tropical island country is among the world's most beautiful train journeys. ' Throughout the ride, you'll see hills, waterfalls, tea plantations, cloud cover, and mist, giving you the picture-perfect Sri Lanka honeymoon you'd hoped for.
The railway travels from Colombo Fort to Badulla, passing via Kandy and Ella on its way. It operates every day.
In addition to Adams Peak, young couples may arrange a trip to Udawalawe and Yala National Parks to see animals.
5. Mirissa: Sunset Watching
In Mirissa, it's not only about spending time with your significant other, relaxing in the hammock, and sunbathing on the beach. Watch as the sun sets and the sky is bathed in a golden light. Yes, Mirissa has a stunning sunset vista, one of Sri Lanka's most romantic honeymoon activities.
6. Ella: Visit tea plantations
Ella, a town in the Badulla District of the Uva Province, is located 200 kilometers east of Colombo. The area is known for its stunning views of tea plantations that stretch into the sky, as well as the lush greenery. Ella is at the height of 3500 feet and is yet another secluded mountain village in the country.
7. Water Activities in Sri Lanka
Water activities are a must-discussed topic in any Sri Lanka honeymoon guide since they are so popular with newlyweds contemplating a trip to Sri Lanka. These activities not only pump you full of dopamine, but they also leave you with a lot of fond memories. Some of the fun water activities you might expect to see are included below for your consideration.
Sea plane ride at Colombo, Koggala, Sigiriya, Bentota, Kandy, Trincomalee

Snorkeling, and canoeing at Kirinda, Bentota and Hikkaduwa, Weligama

Water skiing at Bentota, Kumudu Valley, Negombo, and Hikkaduwa

Banana rides at Bentota

Windsurfing and kitesurfing at Arugam Bay, Kalpitiya
7. Romantic Dining at Restaurants
Make your honeymoon even more memorable by booking a romantic dinner at one of the following establishments. Cozy surroundings and festive decor are great for a romantic honeymoon. Resorts often organize romantic meals for couples, but there are several real restaurants where you may have a romantic supper with your significant other.
9. Night Clubs: Enjoy Nightlife
Nightlife in Sri Lanka's capital city of Colombo is dominated by Le Garage, Old Trinitians Sports Club, Koha Surf Lounge, and Sunset Lounge Bar at the Saman Villas.
Sri Lanka Honeymoon Guide: Dreamy Resorts for Newlyweds
Sri Lanka's luxury villas and resorts are the primary draws for all the newlyweds on their honeymoon. If you're a newlywed couple, these lodgings are perfect for you. They're filled to bursting with luxury and splendor.
Aditya Boutique Hotel – Stay Along Sri Lanka's South Coast

Cape Weligama – By The Bay With Your BAE!

Jungle Beach By Uga Scape – Lose Yourself in Nature's Hues

Jetwing Vill Uyana – Warm Hospitality and Comfort Guaranteed!

Hunnas Falls – Hotel With a View
FAQs about Sri Lanka's honeymoon guide
Is Sri Lanka a safe place to vacation?
Yes, without a doubt. Sri Lanka is a safe destination for tourists. However, it's always best to take precautions and be cautious while visiting a new place!
What is Sri Lanka Famous for?
Ceylon tea and Sri Lanka's tea plantations are two of the country's best-known exports. In addition to its beaches, the area is famed for its lush green meadows.
What is Sri Lanka's famous food?
Popular Sri Lankan dishes include steamed or boiled rice with vegetables, fish, chicken or mutton curry, and seafood.
Is there a rainy season in Sri Lanka?
Yes, there are two distinct monsoon seasons in Sri Lanka, each with the opposite direction. Two monsoon seasons occur each year, with the first season beginning in May and the second beginning in December.
How long should a trip to Sri Lanka last?
About five nights and six days is the optimal length of time to see all of Sri Lanka on a honeymoon. This time frame includes all of Sri Lanka's top attractions.
During what month should you plan a trip to Sri Lanka?
Between December and mid-April is the ideal time to visit Sri Lanka.
Sri Lanka Honeymoons with Overa Tours
Sri Lanka pampers newlyweds, gives the impression of being lost on a romantic island, and mesmerizes visitors with a slice of pure nature. We hope our Sri Lanka honeymoon guide was useful to you in organizing your vacation. As a tourist destination, Sri Lanka has a broad range of options for tourists to enjoy. Do you know when you're going on vacation? For a unique Sri Lankan honeymoon package, get in touch with Overa Tours right now.