Desert safaris are a favorite pastime for many people. Is there anything you've been dying to try? Well, Dubai is waiting for you!! In a city known for its futuristic marvels, placid wonders, and expensive hotels, a desert safari in Dubai has to be one of the UAE's most popular activities.
You may go on a morning safari or spend the night in the desert. Travelers visiting Dubai on vacation have a lot to look forward to. So, do you want to go on a safari in the desert as well? Here's everything you need to know before going on a Dubai desert safari.
Evening Desert Safari in Dubai
Travelers in the United Arab Emirates may undoubtedly enjoy a nighttime desert safari in Dubai, one of the most popular things to do in the UAE. As far as photography is concerned, the twilight safari is highly regarded by tourists. An evening safari seems like a great way to observe the sunset and participate in various activities.
Visitors are driven across the sand dunes on their way to the safari. Activities like camel riding, sandboarding, dune bashing, and so on may be enjoyed at the campground when one arrives. In addition, if you're hungry, there's always a fantastic BBQ meal and Shisha available at the camp.
What Can You Expect from an Evening Dubai Desert Safari?
When it comes to evening desert safaris in Dubai, there are a variety of options. The pickup time is normally between 3:30 and 3:30 PM, but until 9:30 PM, you may do various things.
Enjoy a 20-to-30 minute dune bashing experience in the Dubai desert. In addition, there are several more activities, such as sand skiing, quad biking in Dubai, etc.

There's no better way to capture the desert sunset in Dubai than with a camera. Many beautiful sunset locations are ideal for taking photos.

Take a camel ride in the desert while viewing the beautiful desert vistas.

Enjoy belly dancing, a fire display, and a Tanura performance while you're in the desert!

Visitors to the desert camp will have access to a bar, a buffet meal, and much more during their stay at the site.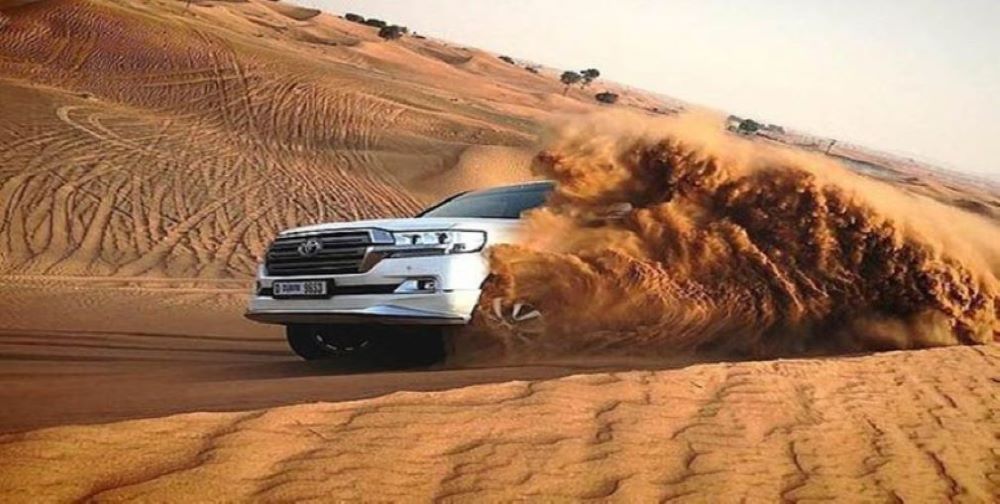 Morning Dubai Desert Safari Tour
Do you have a limited amount of time? Or, do you need to be somewhere else for the rest of the day? What about a Dubai desert safari in the early hours of the morning? An early morning desert safari in Dubai provides the same level of thrills and excitement as a trip at any other time of the day. Today, a safari in the UAE must be one of the most popular tourist activities.
A typical morning desert safari lasts no more than two hours and starts with a pickup at approximately nine o'clock in the morning.
At what time of day is this safari available in Dubai's Desert?
Contrary to common opinion, a morning desert safari in Dubai can be fun and exciting. In addition to dune bashing in Dubai, visitors may participate in various other activities at this location. Therefore, here are some things that you may expect to see and experience when taking a morning desert safari in Dubai.
One of the most popular things to do on a desert trip in Dubai is taking a camel ride in the early morning. It's hard to beat the calming sights of the desert when riding a camel. Before booking camel rides on a desert safari Dubai trip, check with the relevant authorities since they may be subject to additional fees.
Activities such as sandboarding in Dubai, quad riding, and dune biking are also available during a morning safari in Dubai. But like camel rides, these activities may be subject to a fee. Because of this, tourists are encouraged to verify their inclusion in the trip packages. Consequently.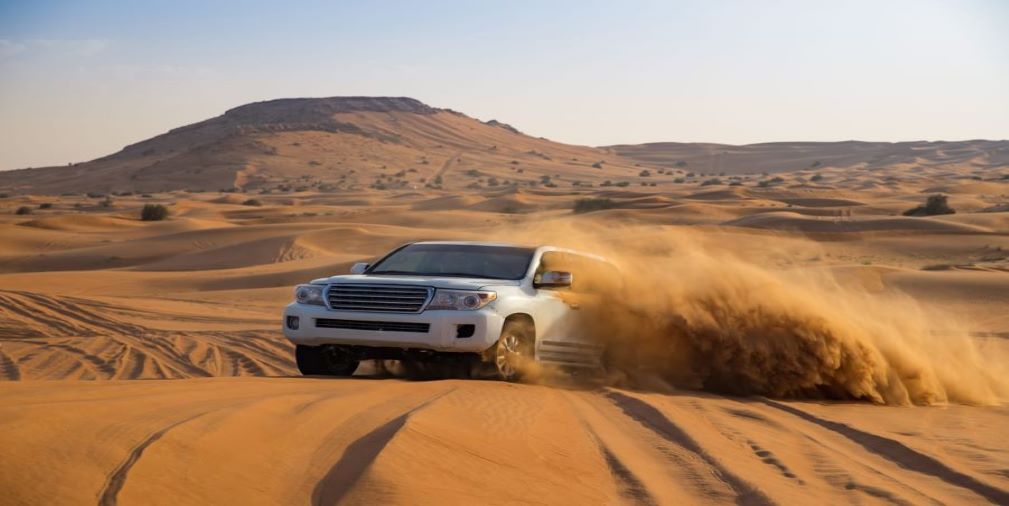 Overnight Desert Safari in Dubai
Is there a period of the year when you can get the most out of your desert safari in Dubai? Then, why not spend a few hours beneath the night sky? It is possible to extend the nighttime safari in Dubai by going on an overnight desert safari with a minimum of two people. 
As you sleep in the tent beneath the stars, the entire experience takes on a new meaning. The camp on the overnight desert safari in the UAE includes numerous tourist activities, including washrooms and modest shower facilities. In fact, before returning to the hotel, guests may have a hearty breakfast that was prepared fresh that morning.
What Overnight Safari Packages Are Available in Dubai's Desert?
When you book an overnight desert safari in Dubai, you'll receive a slew of extras. The safari is all about making the most of your time in the desert, with various activities and dining options to choose from. So, these are some of the things you may expect to see on a desert safari in Dubai overnight. 
In Dubai, dune bashing is a must-do activity, and the overnight desert safari provides it. A 4×4 vehicle may be used for dune bashing.

Learn about the desert landscape while riding a camel.

The nighttime desert safari usually includes belly dancing as an additional amenity. There are no performances during the holy month of Ramadan, though. Tourists are thus urged to organize their journey in advance.

A barbecue meal seems like a good idea to us. You can have it all if you spend the night in a desert camp. A BBQ supper is frequently included in the nighttime desert safari excursion. Because of this, spending the night in the desert has never been easier.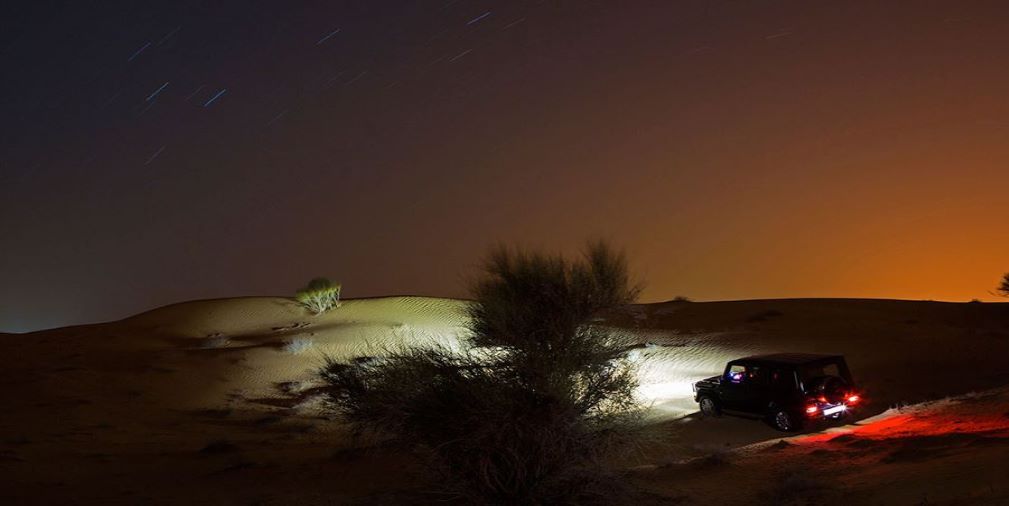 Popular Spots For Desert Safari In Dubai
The Al Lahbab Desert, one of Dubai's most popular tourist attractions, is a great place to go on a desert safari. City dwellers are just approximately 50 kilometers away from an expanse of desert. It has crimson dunes that are awe-inspiring in every way and provide guests with an unforgettable safari experience. Interestingly, Al Lahbab is named after a small hamlet in the United Arab Emirates and provides guests with a truly rural experience of the UAE.
Both local and international travel agencies offer desert trips to Al Lahbab, ranging from a private desert safari in Dubai to some incredible Dubai desert safari offers. The Al Lahbab Desert is the best place to go on a desert safari in Dubai if you want to get the most out of your trip.
Extreme Adventure Safari: Morning and Evening Activities Combined
The next big safari that one would want to do in Dubai is this. Extreme Desert Safari in Dubai should be your first pick if you want to enjoy the greatest adventure in Dubai. The morning safari might be followed by a night out on the town. A 4×4 vehicle picks up visitors from their destination and drives them to the desert.
The Ruba Al Khali Desert in Dubai is an excellent place for such an excursion. Adventure safaris are a big draw in Ruba Al Khali, one of the most popular destinations in the Middle East.

Ruba Al Khali may be a good option if you're looking for an ideal place for a Dubai desert safari in the future. In addition, the Extreme Adventure Safari trip in Dubai includes these activities.

Safari-like camel rides, quad riding, dune buggy rides, sandboarding, and so much more are all available to visitors. Consider the fact that most itineraries may be adapted to suit your needs. Because of this, tourists should schedule their trips carefully.

A safari in Dubai isn't complete without dune bashing, and the intense trip doesn't disappoint in that department either. All visitors may participate and enjoy the ultimate thrill of an adventure.
Dubai Desert Safari with Overa Tours
As a popular destination for tourists from across the globe, Dubai is a mini-paradise that never ends. Dubai's desert safaris are a great way to see the desert and its red dunes in all their glory. As part of the complete experience, one may enjoy the richest of activities and entertainment, camp stays, and BBQ meals in the desert. So, what's the holdup? Do you want to have some fun in the desert while you're in Dubai? Discover the city's desert experiences by booking your trip to Dubai now!