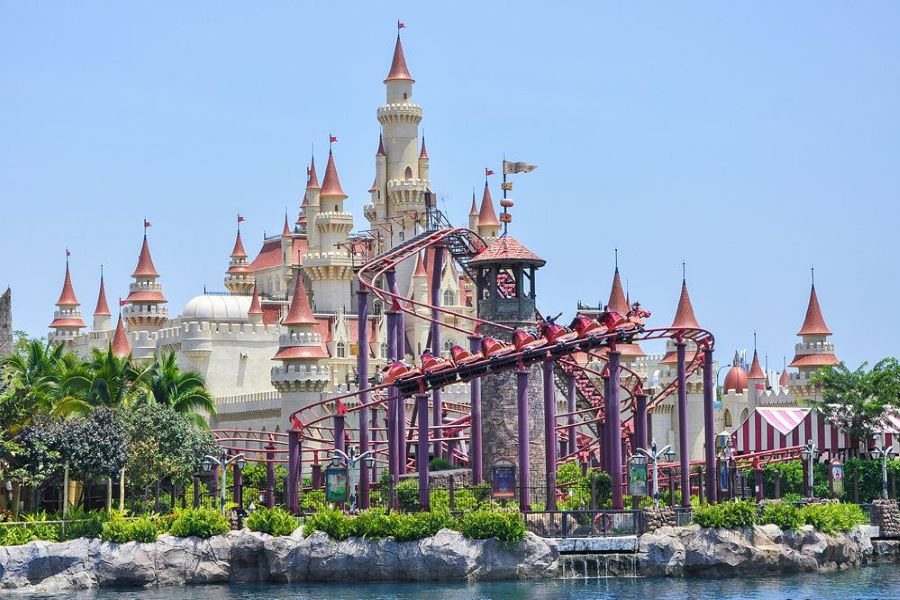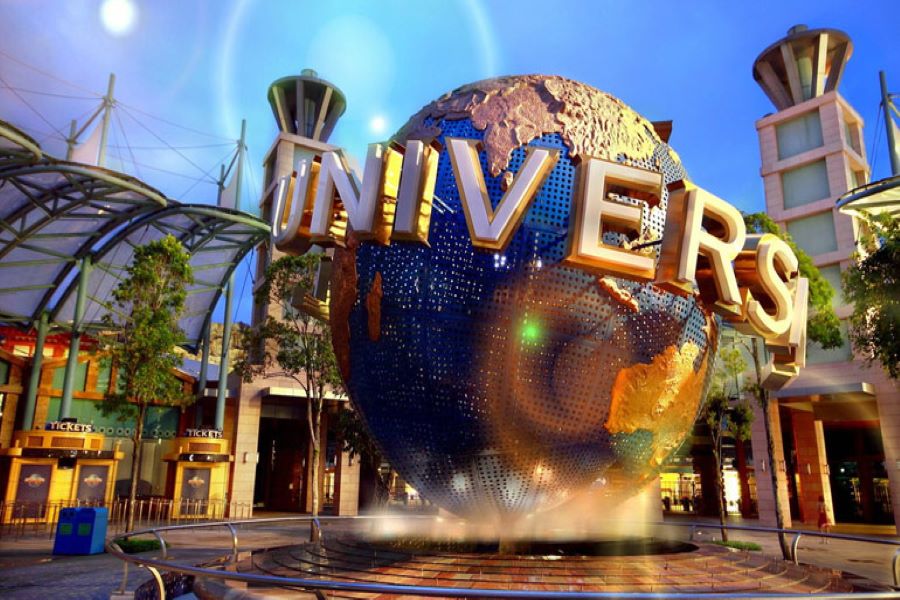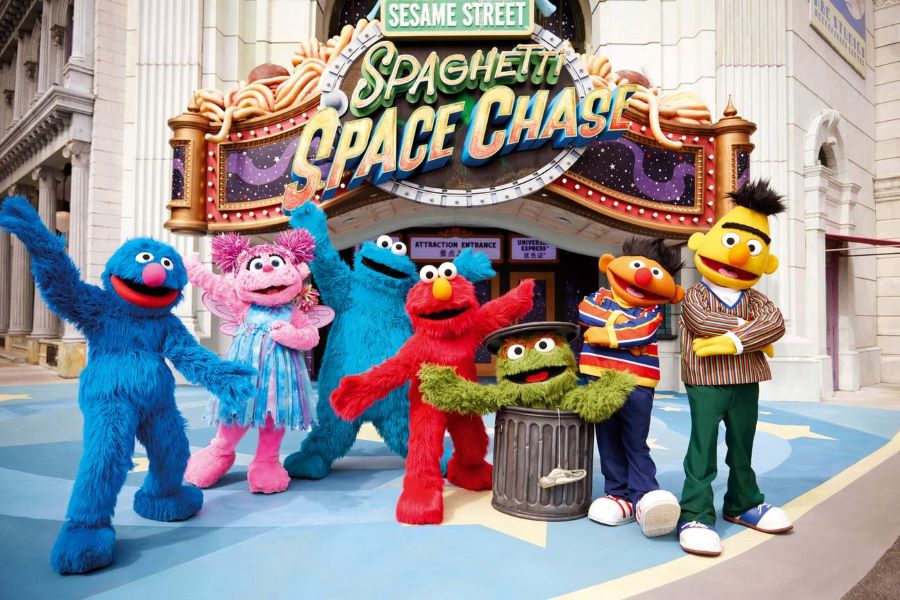 Why do you need to step into Universal Studios Singapore?
Universal Studios Singapore is the second universal studio theme park in Asia and the first in Southeast Asia. This is the paradise of movie lovers. The theme park is located on Sentosa Island which is maintained by Resorts World Sentosa. So you don't need to worry about the safety of the heavy metaled roller coasters and adventurous games in them.
The time that you spend at Universal Studios
It features 14 Rides, 8 Meet and Greets streets, 11 Stores, 14 Dining places, 5 Shows, and entertainment activities altogether in 6 Themed Zones namely Hollywood, New York, Sci-Fi City, and Far Far Away, The Lost World, and Ancient Egypt. You have only 7 hours a day to cover up all these 20 hectares of land.
The overall park layout is circular, so you can easily switch through the different zones. You can save time by not starting with the first zone you see or following the order of the loop. We recommend making a beeline for either the top rides on your list or the inner zones to stay ahead of queues.
A day at Universal Studios Singapore will be a thrilling experience if you're looking for some exciting adventures in Singapore, including breath-taking rides and shivers down your spine. The cinematic and 4-D experiences will sweep you off your feet and tempt you to return to experience the thrilling adventure and action.
The interconnecting roller coaster ride is one of the fantastic rides at the sci-fi theme park that will appeal to lovers of science fiction and fantasy. It offers some fantastic rides and shows with top-notch audio and visual effects.
You can also explore various shopping and dining experiences at some of their themed retail stores and restaurants. Better yet, some of your favorite Hollywood's most iconic movie characters are also ready to welcome you! While you are here, make sure you capture every fun and crazy moment you spend at this wonderful place. Please cherish all the beautiful memories you experienced in every single minute.
Check our Singapore Tour Packages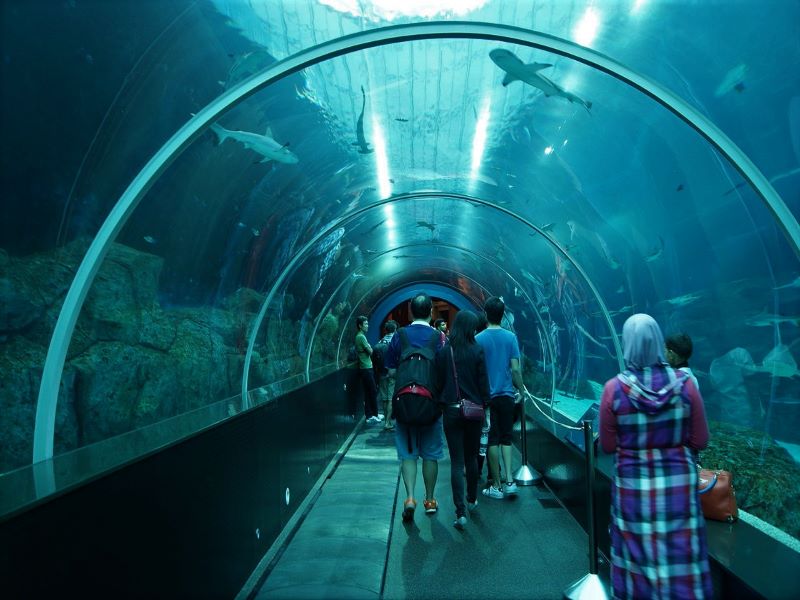 Things to do in Universal Studios Singapore
Want to know how those amazing film effects in your favorite Hollywood action blockbusters are made? Take advantage of this fantastic live water show. This spectacular, which is based on the hit movie "Waterworld," features a slew of life-threatening stunts as well as thrills and spills from actual fire and water explosions.
Keep an eye on your favorite characters' performances and parades happening on the streets of Universal Studio because that is also where the excitement and magic happen. Meet Elmo and Oscar the Grouch, two of your favorite Sesame Street characters! Now you can meet them and take some cool pictures. Lots of fun for all ages to meet and greet these characters.
Battlestar Galactica Ride
People look forward to the rides at Universal Studio Singapore because they are amazing! There are two roller coasters here, one of which is upside down. The red roller coaster represents the Humans while the inverted blue roller coaster is for the Cyclons. Pick your side as Human or Cylon and enjoy the world's tallest dueling roller coasters! The massive metal structure alone will send your heart racing and your blood pounding. Verify that none of your internal organs are misplaced once you exit the ride.
The Amber Rock Climb was designed for daring adventurers. As you climb this tall rock wall, you'll be roped in and cross through the remaining fossils of dinosaurs, turtles, insects, and more! And a treasure is waiting for you when you get to the highest point!
The ride's theme is based on the movie series "The Mummy"; which is Egyptian-themed. The high-speed roller coaster enters full of darkness for 3 minutes. It is among the top coasters for thrill-seekers due to its extreme motion paired with scary sounds and effects. If you're a fan of the movies, you'll probably enjoy the theming in the revenge of the mummy which combines high adrenaline.
Lights, Camera, Action! is a production studio where you can experience being part of a movie set. You'll feel as though you're in the heart of a hurricane because there is a hurricane scene. You can experience breathtaking stunning effects Create a hurricane that is ready to strike New York City. The show is packed with action and mind-blowing special effects for which the director is renowned.
There is no doubting what a huge Jurassic Park fan you must be if you were a child of the 1990s. An adrenaline junkie will love this thrill ride. As you try to escape becoming lunch, your circular raft will be tossed around on the water. There are gigantic prehistoric creatures, operated by amazing animatronics which enhance your adventure experience.
Explore the store inside to find Singapore's greatest collection of Universal Studios memorabilia. Shop for an exclusive range of toys, there is an extensive range of novelties for yourself and gifts for friends back home from souvenirs, toys, and apparel.
How to Go to Universal Studios Singapore
There are 3 ways to get to Universal Studios Singapore. Those are Sentosa Express monorail, cable car, or by foot.
The easiest and fastest way to go to Universal Studios Singapore is to take MRT to HarbourFront MRT Station. From there, you can ride the Sentosa Express monorail to the theme park in 5 minutes and it costs SGD $4.
The slowest option to arrive at universal studios is the cable car. But you can capture the cinematic view of Sentosa island by riding the cable car. From HarbourFront, you can take the Mount Faber Line cable car to the theme park. The journey takes about 25 minutes and costs SGD $35.
If you're a budget traveler or you want to save money, you can walk to Universal Studios Singapore from VivoCity shopping mall via Sentosa Boardwalk. It's about a 15 minutes walk to the theme park. Sentosa Boardwalk is a sheltered pedestrian walkway that's connected between Sentosa Island and VivoCity.
The Absolute Best Reasons to Visit Singapore
Why visit Singapore? Well, there is an incredibly long list of reasons to visit Singapore. The beautiful, tiny island, also known as the "lion city," is beyond its tourist attractions. The small island is culturally diverse, safe, and clean. Plus, the country has the best …
Things to Do in Singapore on Your Next Memorable Vacation
If you're a travel enthusiast looking for interesting things to do in Singapore, here are some suggestions. The Overa Tours crew has spent years serving as tour guides for tourists and locals, so we drew on their experience to create this list. From exciting things …