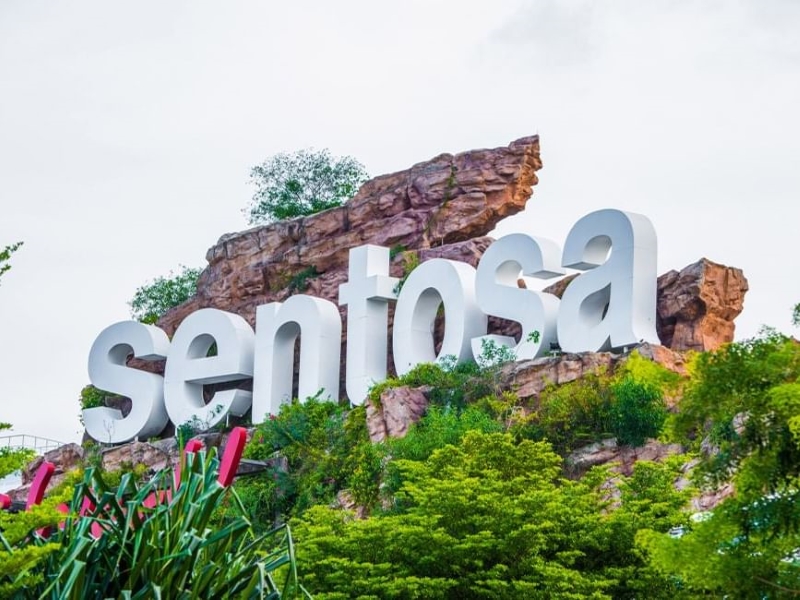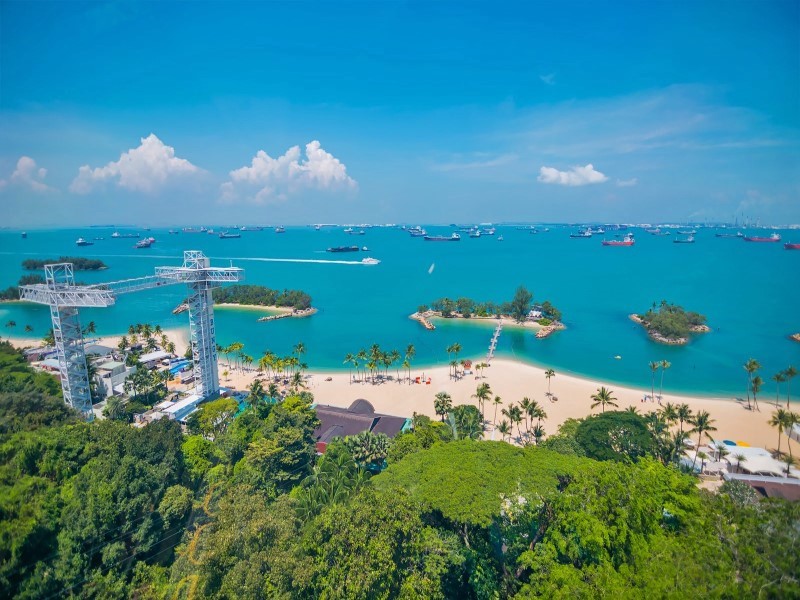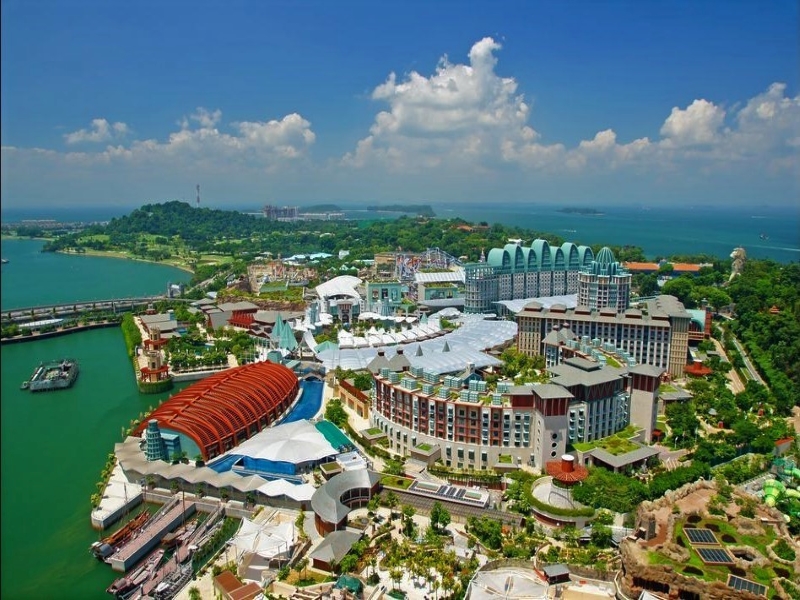 Singapore's premier island gateway, Sentosa is a tiny resort island located in the central region of Singapore. Spanning over 500 hectares, the island is home to an intriguing selection of exciting attractions, making it a must-visit destination in Singapore.
Formerly known as Pulau Belakang Mati, the island was once a British military fortress. During the Japanese occupation of Singapore, the island was used as a prisoner-of-war camp. After Singapore returned to British rule in 1945, the island was renamed Sentosa, which translates to 'peace and tranquility.'
From WWII memorabilia to themed resorts, Sentosa offers a perfect blend of history, leisure, and modernity. Theme parks, sun-drenched beaches, beautiful rainforests, wonderful spas, and some well-known resort hotels can all be found on Sentosa Island.
Check our Singapore Tour Packages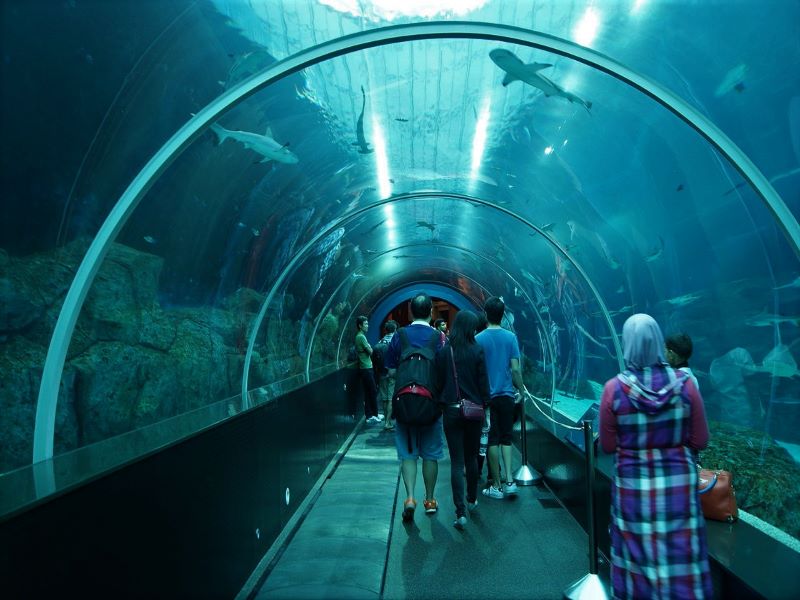 Top Attractions in Sentosa Island
Universal Studios Singapore

S.E.A Aquarium

Adventure Cove Water Park

Dolphin Island

Trick Eye museum

Fort Siloso

Mega Adventure

Skypark Sentosa by AJ Hackett

Palawan Beach

Madame Tussauds Singapore

iFly Singapore

Siloso Beach

SkyHelix Sentosa

Royal Albatross

Iconic Merlion
The Absolute Best Reasons to Visit Singapore
Why visit Singapore? Well, there is an incredibly long list of reasons to visit Singapore. The beautiful, tiny island, also known as the "lion city," is beyond its tourist attractions. The small island is culturally diverse, safe, and clean. Plus, the country has the best …
Things to Do in Singapore on Your Next Memorable Vacation
If you're a travel enthusiast looking for interesting things to do in Singapore, here are some suggestions. The Overa Tours crew has spent years serving as tour guides for tourists and locals, so we drew on their experience to create this list. From exciting things …