Bevis Bawa, a highly-respected Sri Lankan artist, designed this fantastic place and is a destination for families and lovebirds. Brief Garden is a series of beautiful majestic structures, exotic trees, sculptures, and a number of flowering plants. The 5-acre green space is a great place to spend time with nature and your family or half by your side. You can visit the garden every day from 8 a.m. to 5 p.m.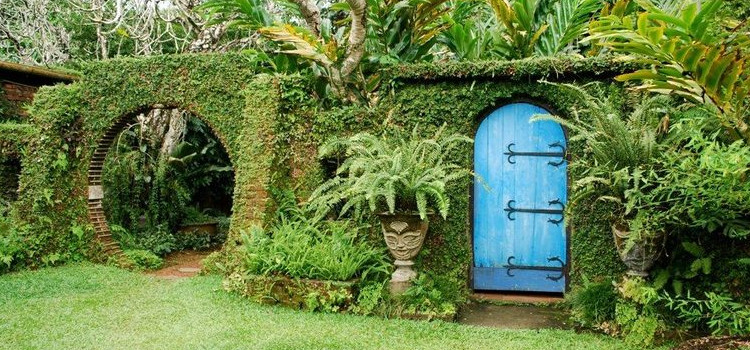 The Brief Garden is the iconic garden and manor house of Bevis Bawa, located ten kilometers inland from Bentota. The garden became an open place to the public since 1970, emulates the magical place of a fantasy series, and brings a marvelous space in which to lose oneself for a few hours. Since 1970, the Brief Garden has been a top attraction and one of the best things to do in Bentota. With more than 106 various types of trees documented on this 20-acre property and dozens of other plants and animals, the garden is also a must-see for those with a great deal of interest in landscape architecture.
What Should You Know About Brief Garden in Bentota?: The Brief Garden is 10 kilometers inland from Bentota. Past visitors include Laurence Olivier and Vivien Leigh, who remained here in 1953 during the recording of Elephant Walk.
To get to this magical tourist destination, take the Mathugama Road northeast inland from Aluthgama and branch northwest to the village of Dharga Town. From this point, you will regularly see yellow signs that say "Brief," but as everyone knows this place. It's easy enough to ask for directions. There's no public transport; a tuk-tuk will cost around Rs 1000 return.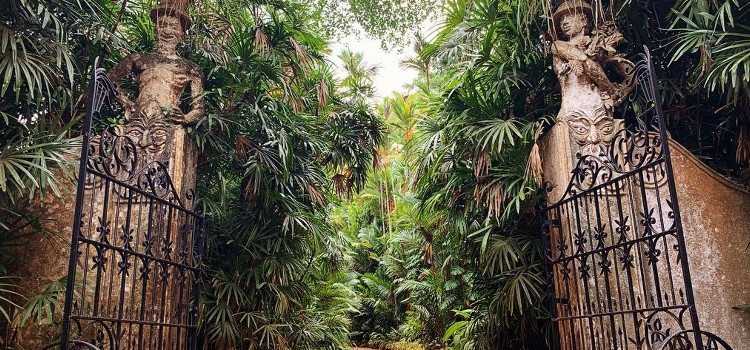 Brief Garden for Honeymoons in Bentota: Plants scatter down the sides of the mansion, coating it in a film of lush vegetation. Stems blossom from sculptural pots, while flowers spontaneously combust in a stunning, brightly colored display. It's a captivating place, one where the character of its founder and the love of the landscape come to life. Doesn't all of it sound romantic? And that's why Brief Garden is one of the best places for memorable Honeymoons in Bentota.
Brief Garden in Bentota is so special because of its unique features. It's not the biggest garden on the island, but it's so perfect as all the magic is in a smaller place.
Fortunately, the estate is now preserved and open to visitors. It wanders on the wild side of the garden, with the twists of the vines crawling down the walls of the building structures. It has an intimate feel, designed to make you feel like you left the city behind and walked into your own sheltered jungle area. Narrow paths wind through trees and shrubs, exposing a pool, a veranda, and a stairway. The archways, cloaked in vegetation, lead to concealed sculptures like carved face images and a headstrong horse tucked between the flora.
Visit Brief Garden in Bentota With Us: No matter the reason you visit Bentota, for your honeymoon or a family holiday, we can craft a tour package that includes Brief Garden for you.
It's a must-visit place in Bentota. We recommend it to all.