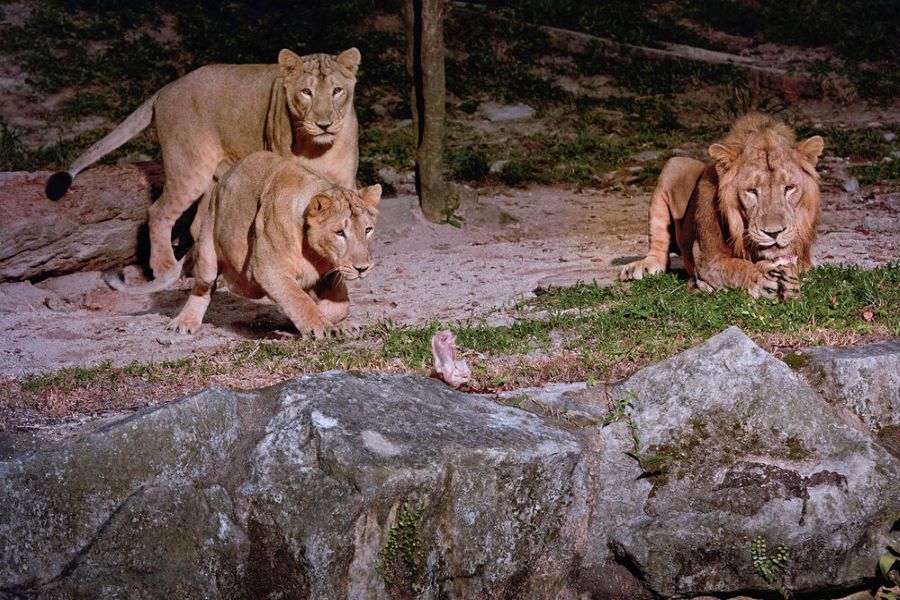 The Singapore Night Safari – WildLife Lovers Paradise
Singapore Night Safari, the first nocturnal wildlife park in the world, is home to about 900 creatures. Once the sun has set, you can observe these magnificent animals in a new light. On a 40-minute guided tram trip, which takes you from the Himalayan slopes to the Southeast Asian rainforests, explore six different geographic regions. For a closer look at the animal's night-time habits, such as Sri Lankan leopards observing their spots and fisher cats chasing their prey in the river, join a walking trail.
In the beginning of night safari, you can experience a fire dance along with instrumental music. Then you can watch the night show, another attractive event which lasts for half an hour. The show starts at 7.30 in the evening and you can get familiar with nocturnal fauna like wild cats, American barn owl, hyena and more. Then you can start the adventurous night safari ride which spreads over 35 hectares of land. At night safari an electric tram with three coaches glide past over 130 species namely deers, flamingos, lions, hyenas, wild boars, elephants, tigers and many more. Apart from the electrical tram, you can walk and observe different species of fauna. You can cover every corner of the night safari till 11.00 at night.
Singapore Night Safari Operating Hours
Opens Daily – 6.30pm to 12am / Admission time slots: 7.15pm, 8.15pm, 9.15pm / Last entry at 11.15pm
Entry Fee for Singapore Night Safari
Adult (Aged over 13) – SGD55
Child (Aged 3-12) – SGD38
Senior (Residents Aged 60 or over) – SGD20
Check our Singapore Tour Packages
The Absolute Best Reasons to Visit Singapore
Why visit Singapore? Well, there is an incredibly long list of reasons to visit Singapore. The beautiful, tiny island, also known as the "lion city," is beyond its tourist attractions. The small island is culturally diverse, safe, and clean. Plus, the country has the best …
Things to Do in Singapore on Your Next Memorable Vacation
If you're a travel enthusiast looking for interesting things to do in Singapore, here are some suggestions. The Overa Tours crew has spent years serving as tour guides for tourists and locals, so we drew on their experience to create this list. From exciting things …