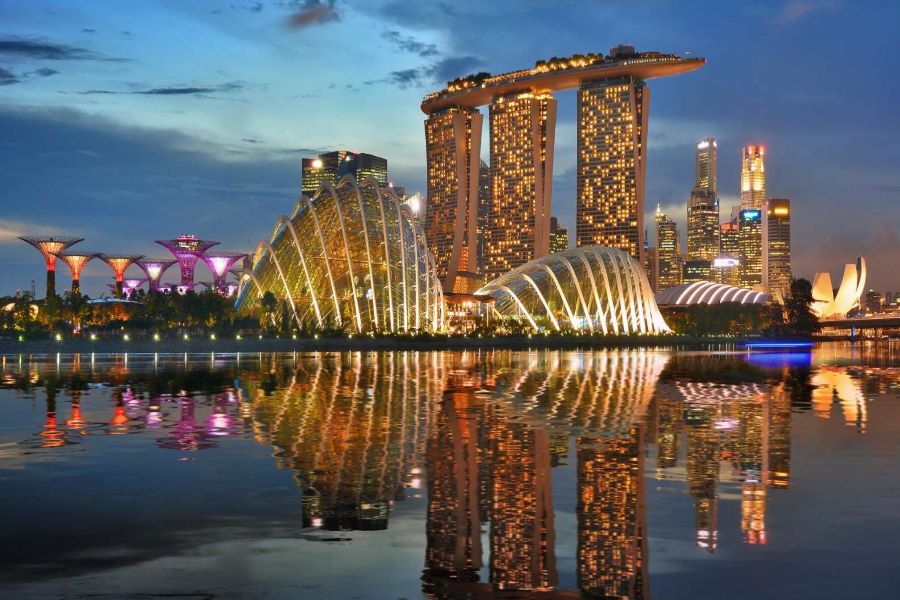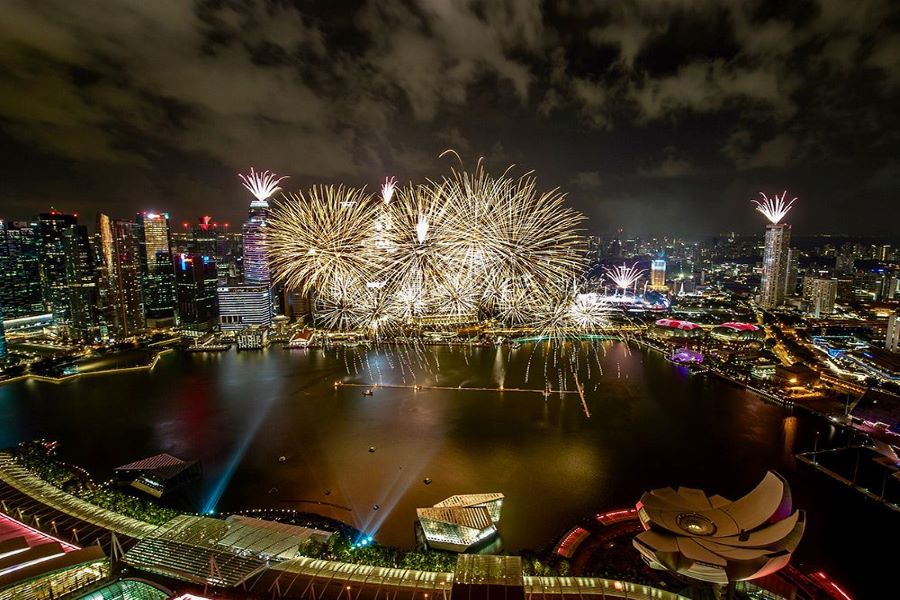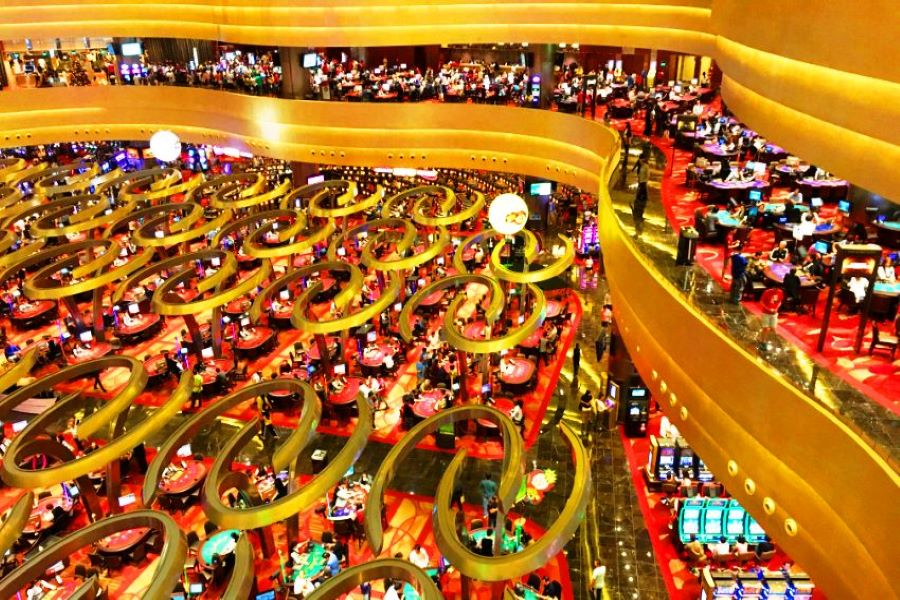 Marina Bay Sands, The Artificial Panoramic View in Singapore.
The Marina Bay Sands complex consists of more than 120,000 square meters of the world's best convention and exhibition space, three 56-story hotel towers with a combined capacity of more than 2600 rooms, a 1-hectare sky park perched on top of the towers that provides 360-degree views of the city and the sea, as well as outdoor hotel amenities like swimming pools, restaurants, and gardens, an iconic ArtScience Museum on the promontory, two cutting-edge theatres with a combined capacity of 4,000 seats, a casino
Marina Bay Sands Skypark observation deck is one of Singapore's most iconic places which is 57 levels in the air. You can experience the clear view of the city and beautiful landmarks like the Merlion Statue, the Singapore Flyer, and the colorful Supertree at Gardens by the bay at night, Or you can simply laze around its vast area and chitchat with your family and friends.
You'll even catch a glimpse of the ever-colorful Gardens by the Bay. So, ready your camera ahead to capture the animated scenes from the highest part of the hotel. From 11 AM you can capture daytime scenic photos and panoramas, and in the evening, you can get a time-lapse of the sunset. When the sun goes down, the city turns into a colorful evening and this is the best time to relax under the orange-lit sky with your pals or loved ones. Then the buildings start to light up the entire city.
You'll also get very unique views of the mesmerizing that explodes from the foot of the building each night. After seeing the beautiful sights, you can head to the 1st floor of Event Plaza and watch the Spectra light and water show, which happens every 8:00 pm and 9:00 pm daily with an additional 10:00 pm show on Fridays and Saturdays. This outdoor performance is hit with the audience because it's gorgeous water and laser show in Singapore.
Marina Bay Sands Timings
Daily 11 AM – 9 PM
Closed from 6 pm to 7.30 pm on Wednesdays and Thursdays except for Public Holidays.
Ticket Prices
Adult (Age 13+) – SGD $26
Child (Age 2 – 12) – SGD $20
Family Package (2 Adults & 2 Children) – SGD $74
Check our Singapore Tour Packages
The Absolute Best Reasons to Visit Singapore
Why visit Singapore? Well, there is an incredibly long list of reasons to visit Singapore. The beautiful, tiny island, also known as the "lion city," is beyond its tourist attractions. The small island is culturally diverse, safe, and clean. Plus, the country has the best …
Things to Do in Singapore on Your Next Memorable Vacation
If you're a travel enthusiast looking for interesting things to do in Singapore, here are some suggestions. The Overa Tours crew has spent years serving as tour guides for tourists and locals, so we drew on their experience to create this list. From exciting things …