This post will unpack everything you need to know about Shimla and Manali tours.  So, have you ever been to Shimla and Manali? If you have not, you do not know what you are missing out on. These are India's most picturesque places that you need to see during your next vacation. Take your family, partner, or friends to enjoy the most picture-perfect and adventurous time of your lives in the gorgeous hill station of Manali. 
Plan your visit to Manali by coupling it with Shimla, which is another beautiful hill station located in Himachal. Both these locations have a lot to offer you, including incredible views, tourist attractions, and adventure sports.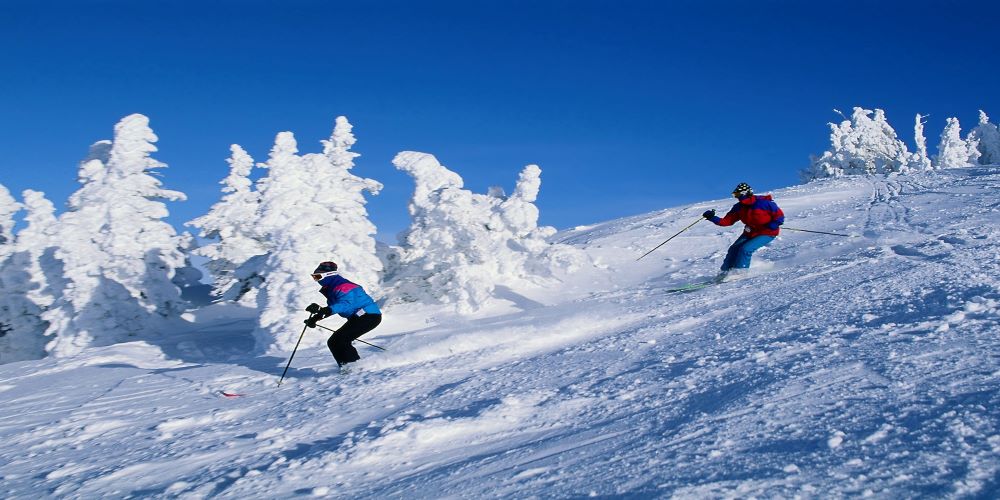 What is the best time to visit Shimla and Manali?
Summer is the most popular season among tourists who visit Shimla and Manali. Furthermore, the chilly and snowy weather during winter in Shimla and Manali creates the perfect atmosphere for adventurous tourists who love sports like skiing. 
Travelers even visit Shimla and Manali even with the heavy rains during the monsoon season. However, make sure not to try adventurous sports during extreme weather conditions to avoid potential risks to your safety. You should be aware of the climatic behavior of the location of your trip. It can make or break your vacation plans. It is especially important to be up to date with the weather while vacationing in the mountains. So to plan your tour perfectly, let us give you an insight into the climate behavior in Shimla and Manali throughout the year. 
Summer time: April-June
Manali's summertime is between April and June. During these months, you can expect the weather to be sunny, creating a warmer atmosphere. Usually, the temperature can go from 15 to 25 degrees during May. As you can imagine, the sunshine and warm weather create the perfect environment for adventurous sports. 
So, if you hope to try out adventure sports such as river rafting and paragliding, among others, then voila-summer time is when you should go to Manali. You can expect the daytime to be warm, but the nights will get chilly. So make sure to bring blankets, jackets, and cover-ups to warm you up when it gets cold.
The Monsoon: July-September
As summer comes to an end, rainy days take over. The rainy monsoon season begins in July and lasts till September. Nature looks fresh with the smell of wet earth and green foliage all around. 
You can expect the temperature to hover between 10 and 20 degrees during the monsoon season. This weather is perfect for you if you are a rainy day, warm cup of coffee type of person. However, it is not the ideal climate to try your hand at extreme sports. 
The Autumn
As the monsoon comes to an end in September, autumn will arrive next. Autumn does not last that long in Manali. During this time, do not expect much rain. Still, the weather is chilly and cozy, especially during the evenings and nights.
The Winter: October to February
Winter in Manali begins in October and lasts till the end of February. The maximum temperature usually ranges from 5 to 7 degrees. You can expect the minimum temperature to fall below the freezing point. Throughout the season, Manali receives mild and heavy snowfall, covering the valley with a blanket of snow. It creates incredible scenery, of course. Manali's winter is nothing less than magical. 
Apart from admiring the scenery, you can also take time to try out winter sports such as snow scooter riding and skiing. Later, take walks along the snow-covered paths and enjoy the beauty of winter to the fullest. 
The Spring: March-April
Right after the snowy winter season, spring comes, bringing back blue skies and sunshine to Manali. It creates a pleasant and ideal atmosphere for tourists. The spring season in Manali starts in March and lasts till April. During this period, the snow disappears and the valleys look colorful with various wildflowers, creating the most picture-perfect scenery.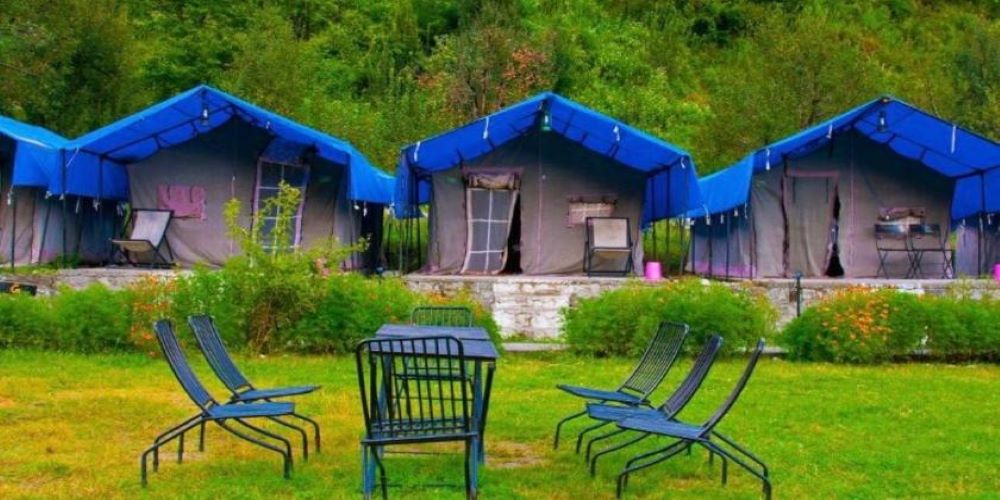 Places to Visit in Manali
Manali is famous among tourists for its amazing attractions. Touring places like Tibetan monasteries, Hadimba Temple, Vashist Hot Water, Arjun Gufa, and Manu Temple. Manali Springs must be on your itinerary while you visit Manali. If you love getting close to nature, you need to pay visits to Nehru Kund, Jogini Falls, and Rahala Waterfalls. It is believed that Nehru Kund's cold spring water is from Bhrigu Lake. While you are in Shimla-Manali, you cannot skip a visit to the Jogini Falls to witness the beautiful falls and captivating sights of Himachal. A 16-km drive from Manali will get you to Rahala waterfall, which is located amidst the deodar forests and birch. Its beauty will captivate you. You will have a great experience exploring these tourist attractions in Manali.
Things to do in Manali
Are you seeking some adventure for your visit to India? Then get ready, because there are tons of fun activities awaiting you in Manali. You can try your hand at paragliding, skiing, mountaineering, bungee jumping, trekking, and fun water sports too. Try out the thrilling experience of river rafting at Beas. 
Do not skip the chance to fly amidst the beautiful blue skies of Manali while you paraglide in the Solang Valley. Also, you can take a walk towards Bhrigu Lake, exploring the trekking trails of Himachal. Follow the trekking trails amidst the gravelly cliff sides and alpine meadows to see the breathtaking panoramic scenery down the mountain. As the sun sets, you can camp under the night sky full of stars. 
Wrapping up
There you go! Now you know everything about Shimla and Manali. We do not doubt that it will bring you lots of fun and adventure. Also, the captivating surroundings will give you the peace and relaxation you need from your vacation. Make sure to visit the attractions, and do not skip the chance to try adventurous sports. 
Take advantage of this vacation to explore and get as close to nature as possible. Precisely because Shimla and Manali are pieces of heaven on earth, and this vacation is a chance for you to witness it to the fullest. At Overa Tours, we offer a wide range of Shimla and Manali tours. Contact us today to book your tour