Whale & Dolphin Watching at the East Coast of Sri Lanka – Trincomalee/Nilaveli
Regarding the latest establishment of the Whale & Dolphin Watching Tours in Mirissa, Trincomalee is evolving as another globally significant whale-watching location. Blue whales in general and smaller numbers of sperm whales can be seen frequently around six to eight nautical miles east of Trincomalee, which is just 30 minutes by boat. Dolphins, mainly Spinners, also live in the near ocean in vast numbers.    
Most sightings take place between March/April and August/ September, as whales begin to move from the south coast of the island, where they mostly assemble from December to April) – which ensures that Sri Lanka provides about ten months of nonstop whale and dolphin watching per year at various points across the coast.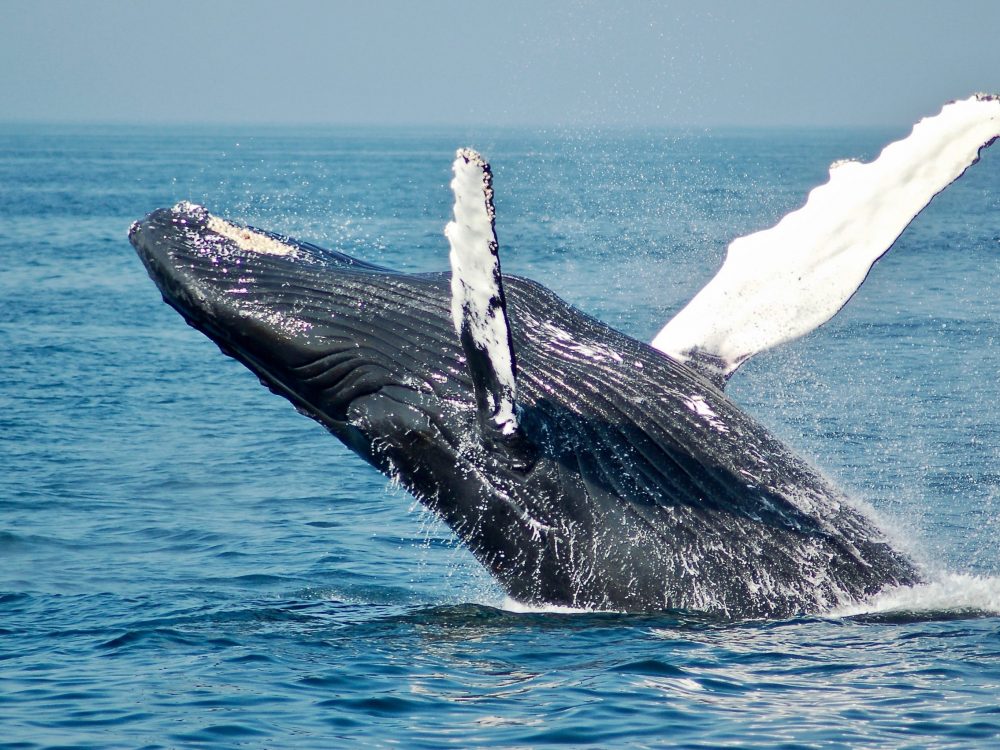 Whale Watching in Trincomalee – Sightings
There is a high chance of seeing whales or dolphins in Trincomalee (probably 50 percent of whales, 90 percent of dolphins) and we can plan it all for you to find them for you every single day. 
Trincomalee is a Whale Watching Paradise
Trincomalee, although best known for its amazing surfing, is now one of the best spots to catch sight of these whales! Situated about 2 hours away from Pasikuda, Trincomalee offers a bunch of whale watching spots, but perhaps the most famous are the beaches of Nilaveli and Uppuveli. You will also see pairs of bottlenose dolphins here, their normal loveable selves in the sea. The odd orca, too, may turn up (though this is uncommon)!
Why Whale Watching in Trincomalee?
Whale watching along the East Coast season in Sri Lanka from May to October, Trincomalee, 257 km east of Colombo, has been one of the biggest animals on earth. Sri Lanka is quickly has become the favorite spot to watch the Blue Whales, dolphins, and Sperm Whales, with residents and migratory territories being seen off the southwest coast of the country. 
Whale and Dolphin watching has been the most thrilling recreational experience in Sri Lanka in the last few years and is always the same. The best season for watching whales and dolphins in Trincomalee is from May to October. During this season, the ocean stays calm, offering the most ideal place to see the whales and the dolphins in the immediate vicinity.
Choosing an Operator
When considering a tour operator, ask about the credibility of the company. The website is a safe place to obtain feedback and comments for people who have worked with the operator previously. Pay close attention to what active team members and professional travelers have to suggest. 
Unkind operators are known to chase away whales and dolphins who try to avoid them or use unsafe methods, fear or annoy the animals and lead them to dive longer than is usual for them. In patronizing those operators, we will be acting to the disadvantage of aquatic animals, with unpredictable and potentially harmful implications.
For the protection of those majestic sea creatures and travelers, we only plan our Trincomalee whale watching tours with highly-rated boat services in the country. Contact us for more information! 
for more activities in Trincomalee please visit