Matale district is a part of the central highlands of Sri Lanka. This diverse landscape is sprinkled with unique attractions, blessed with the natural wonders in the island nation's mountainous heart. It was the site of major unrest during the British colonial period in 1848, famously known as the Matale Rebellion. The Aluvihare Buddhist temple, located well out of reach from the urban hub of the commercial city of Matale, is the historic location where the Buddhist sacred texts, known as the Pali Canon, were, for the first time, written down entirely on ola (palm) leaves in 29 BCE.
Matale Aluvihara rock cave temple
This temple holds great historical importance as the place where Tripitaka (Buddhist doctrines) was documented on palm leaves by priests in the 3rd Century A.D. The temple's history is traced back to the 3rd Century B.C. to the reign of King Devanampiyatissa. Records say that 500 academic monks congregated at Aluvihare Rock temple to perform the arduous task of first reciting the doctrines and agreeing on a suitable version before transcription. The entire transcription was designed as books made of ola leaves, locally known as 'puskola poth.' These books were made up of thick strips created from the leaves of the palmyra or talipot palm, and the doctrines were written down in the Pali language. They used a metal stylus to inscribe the characters on the ola leaves. Aluvihare Rock temple has a lot of caves with ancient inscriptions. These caves consist of contemporary wall and ceiling paintings of interest and impressive statues and images of Lord Buddha. The main cave has a large reclining statue of the Buddha, together with standing and seated images.
Nalanda Gedige
Nalanda Gedige is a fascinating and remarkable archaeological site in Sri Lanka, and it has entirely vaulted from the stone infusion of Hindu and Buddhist architectural elements, but there is no sign of Hindu god images. Nalanda Gedige image house exhibits a composite style of architecture unique in Sri Lanka. It is believed that the building was constructed between the 8th and 10th centuries. Because of the newly created Bowatenne Tank, the shrine was threatened with inundation by the waters.
During that old period, it was considered a center where ancient Sinhalese had used it to acknowledge the time throughout the island. The survey department of Sri Lanka also has proved that this location is precisely in the middle of the island. From ancient times it has been used to acknowledge the period of the sun setting.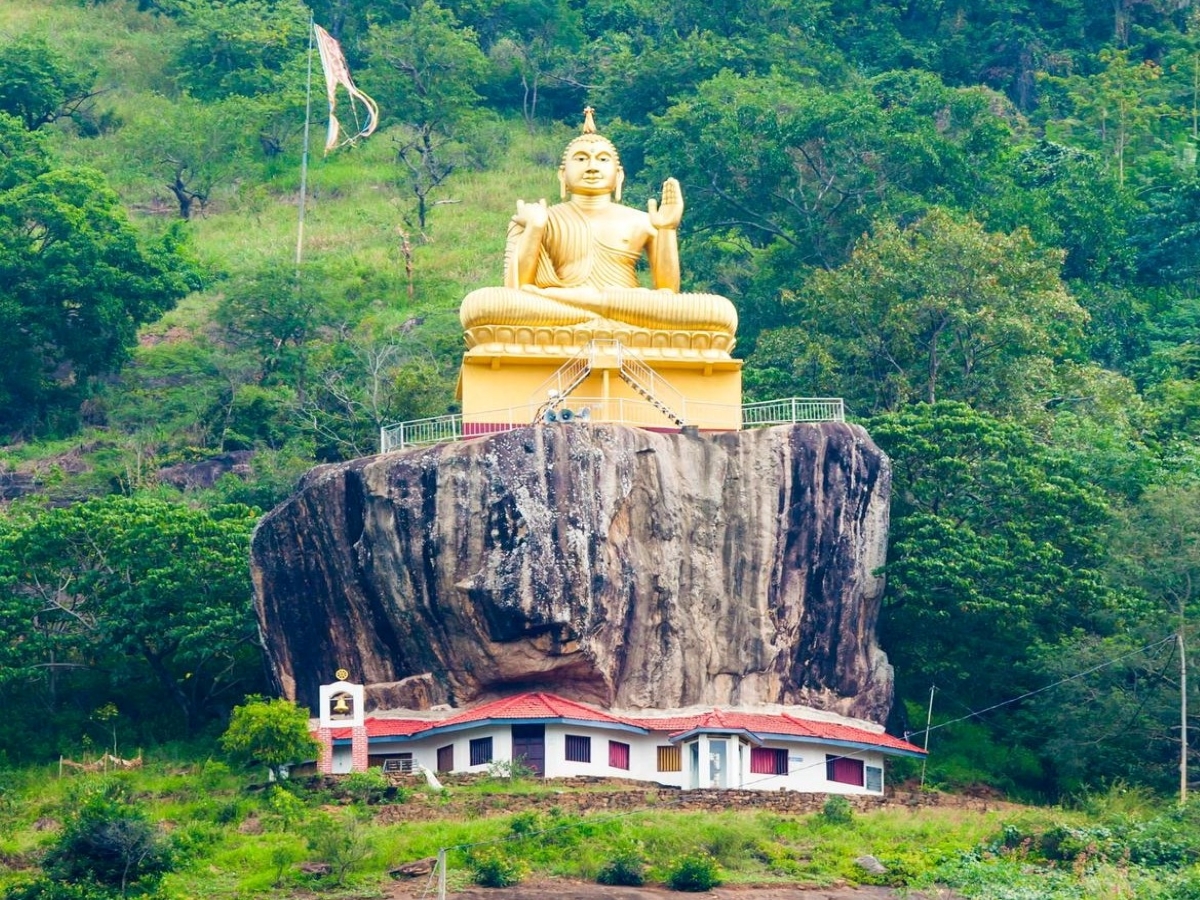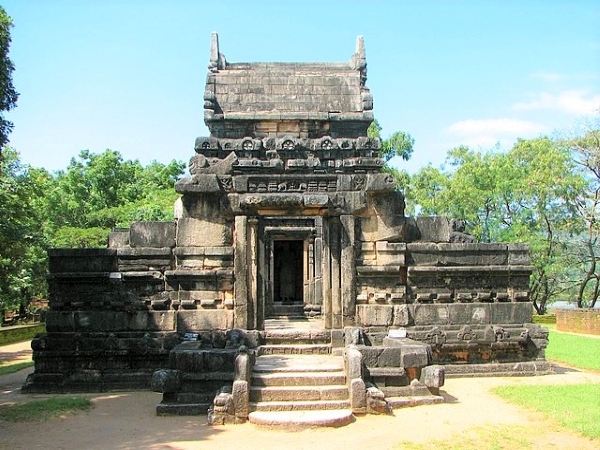 Matale is a tourist destination that is full of many natural attractions. It can be considered an eco-tourism hub in Sri Lanka. Other than shady forests, many waterfalls hide under thick canopies. Some are still virgin forests, untouched and yet to be discovered.
Waterfalls
Picturesque waterfalls: Sera Ella and Bambarakiri Ella are waterfalls that visitors can cover trekking around Riverstone or Knuckles range. Sera Ella is one of the widest waterfalls in this range. It's about 35m wide. A curious feature is a cave hidden behind the Sera Ella waterfall.
There is another waterfall known as Mini Sera Ella/Fall that is about 20 meters in height & about 7 meters in width. This is a very safe place to take the dip of your choice.
Bambarakiri Ella fall rises to 3m, surrounded by the enchanting evergreen forest of the Knuckles mountain range. A suspension bridge spanning the falls adds a fantastic view to a beautiful scene. It has two sections known as Great-Bambarakiri Ella and Little Bambarakiri Ella.
Bambarungahana Ella/Fall is another beautiful waterfall in Puwakpitiya village. Its height is around 3m, and Dunumadala Oya is considered the source of this waterfall.
Raththinda waterfall, which consists of three cascades, is located at Pitawala Village. After entering the midsection, visitors can go to the upper and lower parts of the cascade.
Pathana Ella/Fall is located in Pitawala pathana village, which is 75 m in height. This fall is a part of the Puwakpitiya river. Spectacular sights of this waterfall can be seen flowing down from Pitawala Pathana to Puwakpitiya village.
Kandi Ella/Fall is another waterfall in Matale, which is a little bit higher than the Pathana Ella/Fall.
Veddah peni Ella/Fall waterfall is about 6m in height, origin from Thelgamu Oya. Veddah means aborigine, and the curious name of the fall suggests that it is the final resting place of a forgotten indigenous man.
Wambatuhena Ella/Fall is 10m in height. Exploring a waterfall is good cardio and relaxation for travelers.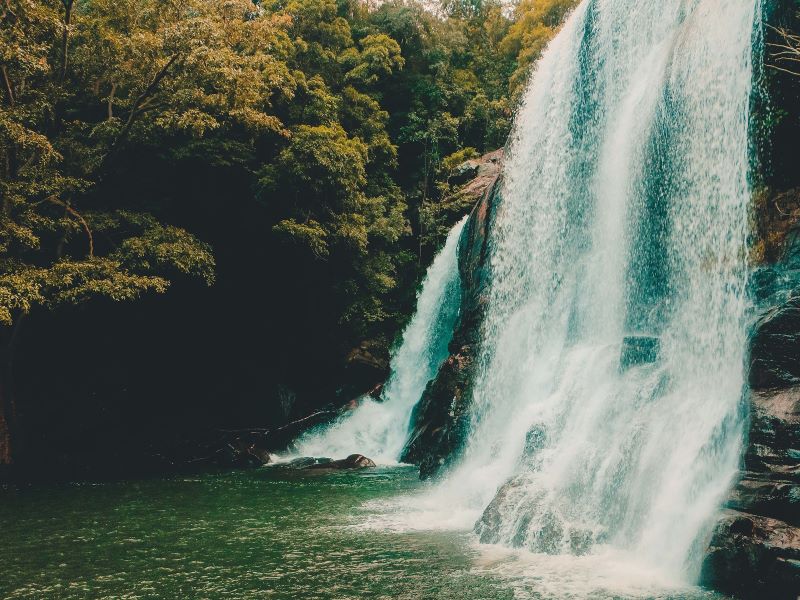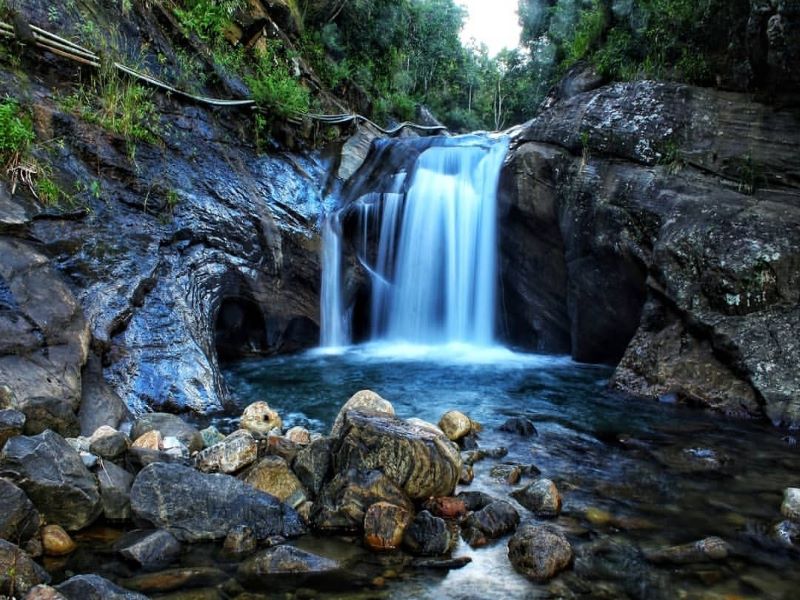 Knuckles Mountain Range
The Knuckles Mountain Range is a special place in Sri Lanka that attract nature lovers. At a distance, this mountain range looks like a clenched fist and hence the name Knuckles. The knuckles mountain range is a world heritage site protected as a conservation area by UNESCO. This destination offers adventure activities such as mountain biking, camping, trekking, hiking, and bird watching.
These are the popular hiking trails around the area
The trail to mini world's end
Trail to Dothalugala
The trail to Nitro Caves from Corbett's Gap
The trail to Augallena cave via Thangappuwa from Corbett's Gap
The trail to Kalupahana from the "Meemure" village.
Knuckles mountain range is a unique biodiversity hot spot in Sri Lanka. It is home to a wide variety of endemic flora and fauna, including 1033 plant species, of which 15% are endemic; 128 Bird species, of which 17 are endemic; 20 amphibians, 31 mammal species, and 53 different reptile species, including some truly unique species, like the leaf-nosed lizard, endemic to this range only.
Riverstone
Riverstone is located approximately 30 km away from the commercial hub of Matale. Road trips to Riverstone offer a picturesque and remote landscape, rarely disturbed by humans. Most of the time, it is wrapped in a thick cloak of mist. Visitors can explore the peaceful and beautiful surroundings of the countryside.
Petawawa Pathana is another picturesque site of mountains situated close to the Riverstone trekking site with great ecological value. Pitawala Pathana/Plain is located close to Riverstone and at the edge of Knuckles Mountain Reservation. This site is home to two endemic species. One is a frog known as Dumbara Galpara Mediya, and the other is Pathan Ala, a type of grass.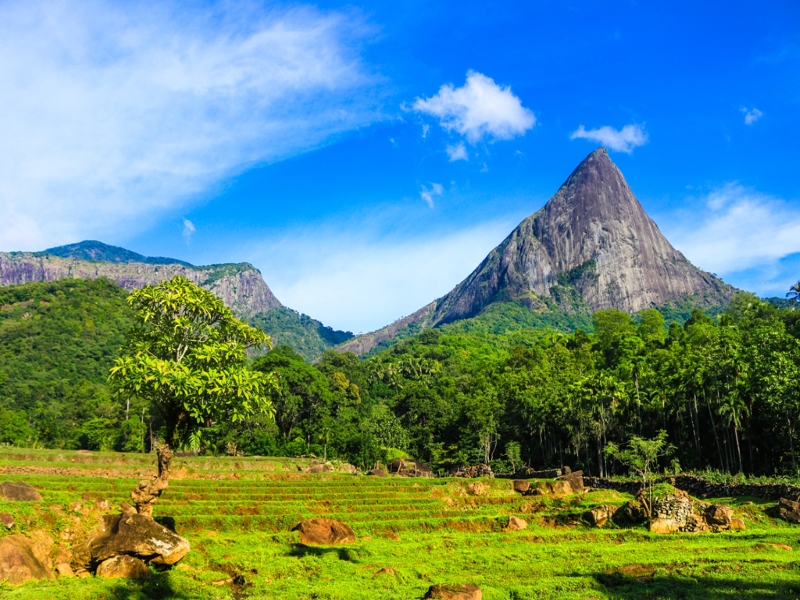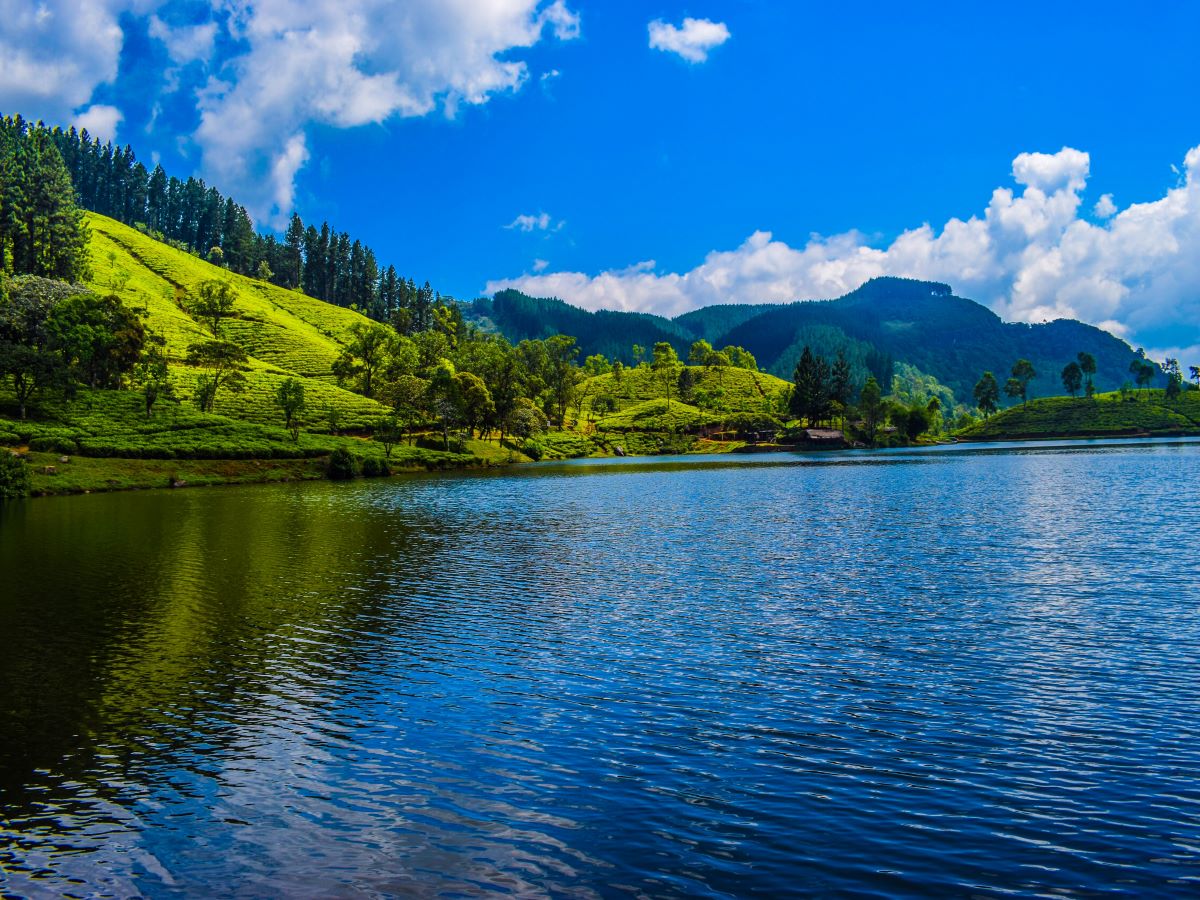 Sembuwatta Lake, a recent addition to the list, is located in Elkadura estate, Matale District, a foothill on the western side of the Knuckles mountain range. The site's main attraction is Sembuwatta Lake, a man-made lake created from natural spring water. The lake is private property and belongs to the Elkaduwa Plantations. It also serves as a hydroelectricity generation source for the nearby villages. The lake sits among acres and acres of tea plantations, surrounded by beautiful green mountains blanketed with thick fir tree forests. For camping, this is the ideal location. The history of this site goes back to Colonial times. Once, this place was used as a Polo playground, and later the lake was built by British planters to get hydroelectricity power for the tea factory.