World's End, the major attraction at Horton Plains National Park is situated on the border of Nuwara Eliya, Badulla, and Ratnapura districts. This vicinity highlights the wealthy bio-range of Sri Lanka. The Horton Plains plateau comes to a sudden end at World's End, a stunning escarpment that plunges 880m, where one can see the world stretch out to all eternity. The walk here is 4km, but the trail then takes a turn to Baker's Falls (2km) and continues back to the entrance (another 3.5km). A leisurely trek of this 9.5 km round trip will take 3 hours to complete. Be sure to get there early as the view from the world's end is often obscured by the mist, especially during the monsoon season from April to September.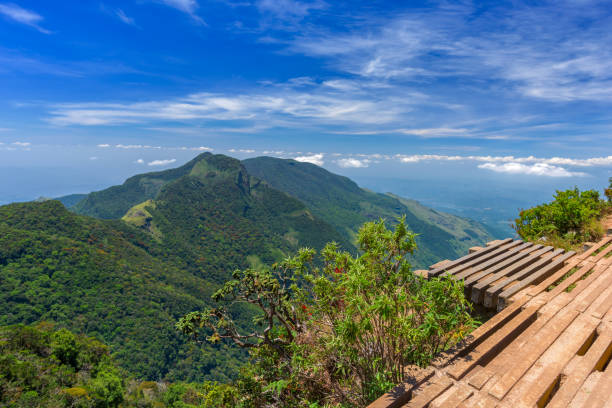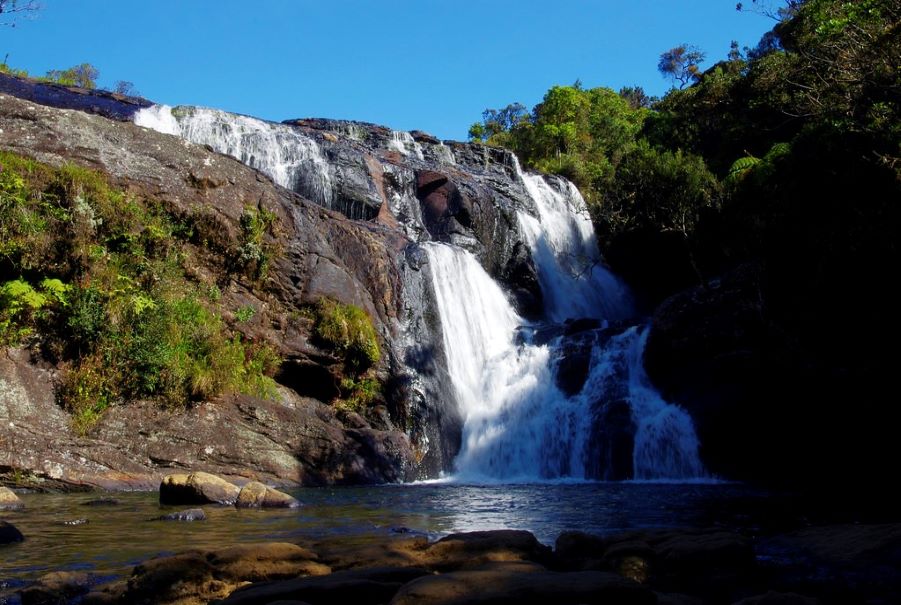 Best time to visit  World's End
If you visit the place past 10 am, don't be surprised if all you see is a white wall. The best time to visit is in the early morning (between 6 a.m. and 10 a.m.) before the clouds move in. It's when you'll see towns as if they are toy towns, tea plantations, villages in the valley below, and a breathtaking view towards the coast.  Try to avoid going on this walk on public holidays and Sundays, as it can get crowded.
Trekking Details to World's End 
This is a path with an outstanding range of terrain, weather, plant life, etc. It begins off evolving with a stretch throughout the stunning paddy fields. Climb through pines plots, grasslands, Montana wooded area patches, tea estates, and subsequently through a cloud wooded area to reach Worlds End. One can view the city of Balangoda way below your point of observation. Stand 2000 meters excessive at the threshold of the bloodless frosted grassland and decrease your eyes in the direction of the subsequent landmark – the tea plantations 900 Meters underneath. Gaze onward past the waves of mountains, the filigree of waterfalls, hazy lakes, and paddy fields to the crimson salters of Hambantota and the shining sea in a horizontal sweep.
Get ready to explore World's End and pay attention to your Safety 
Wear strong and comfortable walking shoes, a hat, and sunglasses. Bring sunscreen, food, and water.  Request a breakfast package from your guesthouse/hotel, and once you reach the World's End, reward yourself with an alfresco breakfast. To be ready to the sudden change in weather(weather could change from sunny and clear to chilly and misty within minutes) bring a few extra layers of warm clothing. Leaving the paths is forbidden to ensure tourists' safety as it can be tough to negotiate the terrain in some places. There are no safety rails around World's End and there have been a few of accidents where people have fallen to their deaths. If you have small children with you, keep a firm grip on them.
Explore more – Adventure activities and Adventure tours