An ideal route for adventurous riders to obtain genuine knowledge and engagement with other travel lovers. Unique journey along the western coast of the magical island. Tour gives a fascinating look into the lives of local fishing people and their fishing practices, which is going to be a fabulous and unique experience. 
Encounter the conventional coconut toddy industry in Sri Lanka by stopping at the "Wadiya." Ride under the shade of unlimited coconut trees and learn more about this wonderful tree and the richness of this tree. Cycling in Negombo offers you the opportunity to experience the lovely Negombo more naturally.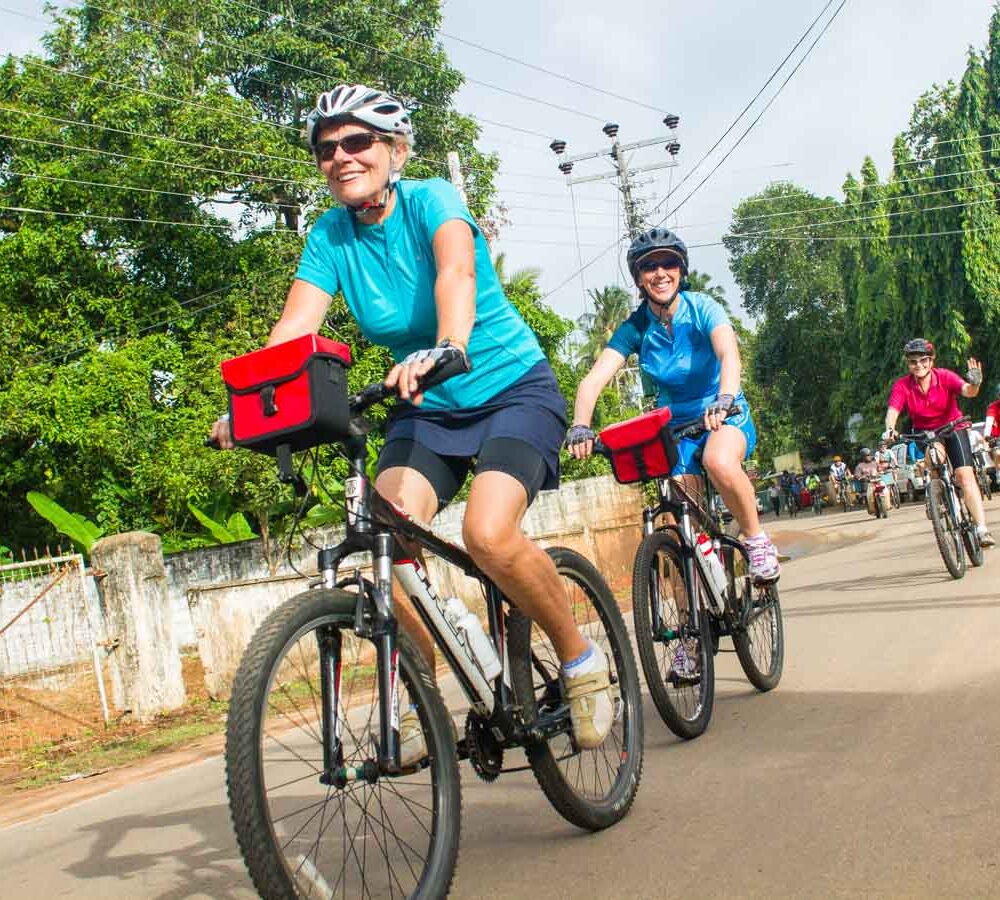 Highlights of the Negombo Cycle Tour(s.)
*  Buddhist temple
*  Dutch church and fort
*  Roman Catholic church
*  Fishmarket
*  Hindu temple
*  Dutch canals
*  Local and fruit market
OK, do you want any other travel attractions in Negombo in this cycle tour? We can do it for you. We are more than happy to fully customize the package according to your exact needs and holiday desires. 
Typical Cycling in Negombo Program:
Start a bike tour from your hotel or resort 

Cycling through a massive fishing village and a distance covered of 20 km (2–3 hrs) 

On the cycle path, join the Fishing House and try a cup of tea (Optional) 

The bike tour finishes at your hotel 
Note: You can let us know all your likes and dislikes, and we can modify this program accordingly.    
The Experience Explained: Travel along the coastal highway, which includes a completely flat terrain that lends a really amazing experience, going through many morning routines of the fishing industry such as fisherfolk noisily marketing their catch of the day; others trying to sort their nets and local people excitedly shopping around there for fresh fish and trying to negotiate for their purchase. 
Coconut toddy is another attraction of the bike journey in Negombo. As you wander through the Coconut Triangle of Sri Lanka, you will constantly feel encircled by coconut palms. Your bike guide will give more detail on the many advantages of coconut, and the many other ways in which coconut by-products are used constructively. 
Enjoy different seasons, cut fruits, and other drinks because you can proceed with the cycle tour in Negombo to Walahapitiya, a tiny town in the northwestern province of spellbinding Sri Lanka, which will make the coastal ride in Negombo. So, things can be so exciting over here with a cycle tour in Negombo. Well, it's going to give you a memorable experience, and we highly recommend it.
The Uniqueness of the Cycle Tour: Negombo is a very special city in Sri Lanka and the biggest fishing town in the pearl of the Indian Ocean. This isn't yet another ordinary paddling adventure – you're riding across fishing villages and discovering the lifestyle of a fisherman. When you're on a bike, you should visit one of the fishing houses and sample a cup of tea for refreshment after you're on a ride to the village and across the coconut field.
Cycling in Negombo With Overa Tours: We make sure that the bike ride with us is an event in and of itself and not yet another peddling trip. Cycle in Negombo and start exploring the most wonderful things beyond escapes. In every paddle, there are fascinating landscapes to observe. You will bike along coastal paths, major cities, traditional fishing settlements, sandy beaches, religious sites, and several other fascinating locations. You can also taste street food around Negombo. 
We are happy to represent you to provide special attention to all of you and your exact requirements. Contact us today for more information.