Sri Lanka is a tourist hotspot with a coastline with beautiful beaches and sea life. The port town of Trincomalee perfectly sums up this, so if you're anyone who enjoys nothing more than a beach holiday, you've come to the right spot. The Indian Ocean is opening the door to a number of thrilling water sports & activities in Trincomalee to have your heart pounding.
Here are those water sports in Trincomalee that make your holiday truly special and memorable.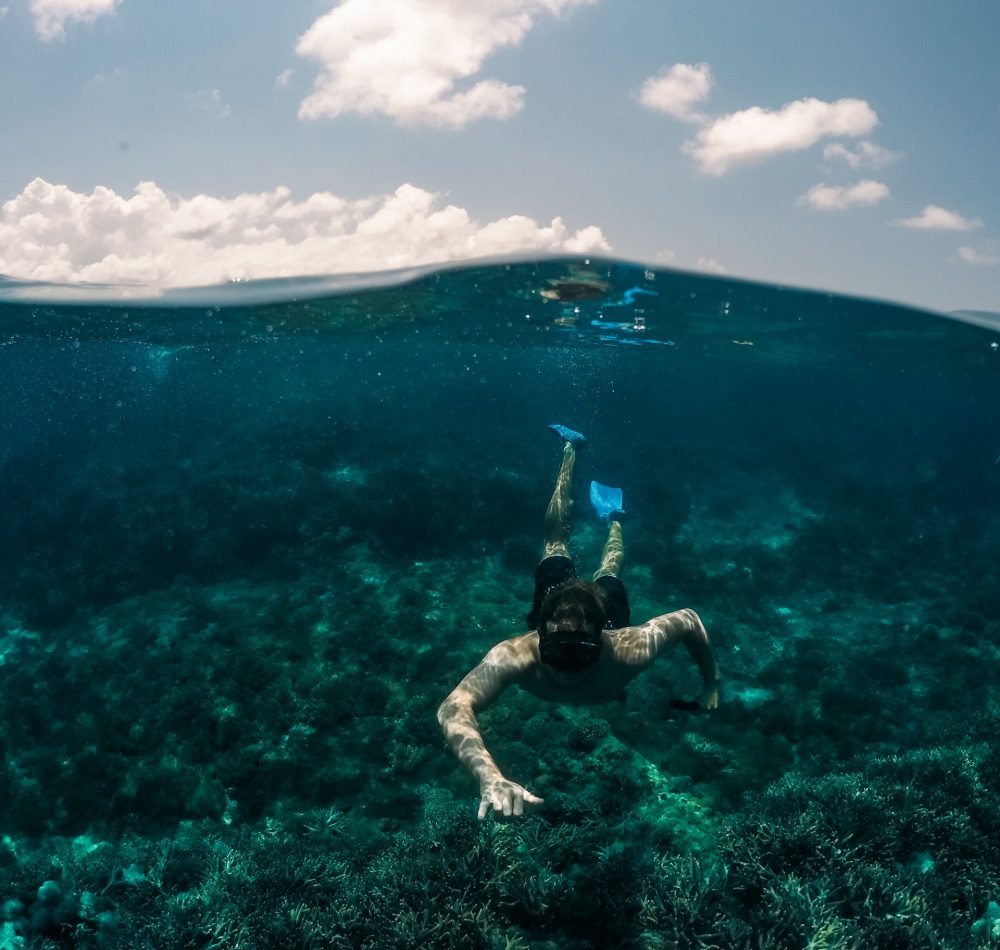 Snorkeling and Scuba Diving in Trincomalee
Pigeon Island is the perfect location for water sports in Trincomalee like scuba diving and snorkeling. It is part of the Pigeon Island Aquatic Sanctuary and was named after the many endangered Blue Rock Pigeons that consider the island home. 
Rinsing in warm Indian Ocean currents is a lifelong privilege. You can encounter a large range of aquatic species in the seas of Sri Lanka. Sri Lanka has everything from the gigantic blue whale to the smallest nudibranch. The welcoming locals of the location, well complemented by a delicious lunch, make the experience much better. This reef is situated nearby Pigeon Island, which is never going to disappoint you. It is host to some of the most magnificent marine species in the country.
What makes this an especially fabulous dive location is its coral reef and abundant aquatic life. You may hope to see angelfish, butterflyfish, and turtles, among many others. If you're going to spend much of your time diving and snorkeling in Trincomalee, we suggest staying on or near the island. Hotels are just a few kilometers away from the site. 
Whale Watching
It's not often that you're seeing these beautiful deep-rooted creatures, so when you have an opportunity, you want to catch it! Among the most prominent water sports in Trincomalee is whale watching. The area is a perfect deep water harbor, and if you're fortunate, you can see blue whales, orcas, spinner dolphins, and bottlenose dolphins. Try to travel between May and October, which is the ideal time to see these aquatic species.
Nilaveli and Uppulveli are the best places for whale watching in Trincomalee. Both these beaches are Sri Lanka's highly-rated beaches. 
Kayaking
If you enjoy extreme energy, we suggest adding this activity to your list of water sports in Trincomalee. Some hotels organize services that involve water skiing, jet skiing, and sea kayaking at reasonable rates. 
Kayaking and canoeing are nothing but forms of travel that once used to be used by fishing people in ancient times. You can try kayaking in the popular Trinco area when the water is calm. You will also have an opportunity to see the beautiful flora and fauna of the local regions.
Water sports are seasonal so make sure to consult with the local tour operator you're booking from. Local water sports organizations and hotels organize these exciting events for locals and tourists. Anyway, we can arrange those fun activities for you, meaning you have to only enjoy it during your fabulous holiday in Trincomalee. 
Deep-Sea Fishing
The third on our list of water sports in Trincomalee is deep sea fishing. If you enjoy this relatively mild sport, you're bound to have it in your itinerary. It lasts about 4 hours and offers you the opportunity to hunt for fish species like mackerel, marlin, and grouper. 
If you have a fishing fetish and are looking for a good fishing location, this is a must-do experience for you in Trincomalee, Sri Lanka. Here the coast is very popular for deep-sea fishing. With the given fishing gears catch some big fish that will certainly make your day. Another fascinating thing is that you have a chance to experience the tropical aquatic life of this area.
Drinks and food can be available onboard, depending on the tour you select. You could even appreciate a BBQ meal until you're back on the tour. 
Thrilling Water Rides At Isha Water Park
This Trincomalee water park is a nice spot to indulge in children and adults alike. It's not congested, so you can really appreciate the rides. Visit with friends or relatives and children to get the best out of the trip. Discounts are eligible if you're in a group. 
When considering the diversity of available fun and excitement, we have to include this in the best water activities list in Trincomalee. 
for more activities in Trincomalee please visit 
For an exciting holiday that creates memories for a lifetime, choose this beautiful beachy tourist city and enjoy water sports in Trincomalee. Contact us and book your Trinco holiday today!