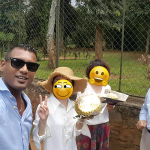 Jayraj
Jayraj
Visited AUG 2019
The travel company Overa tours and driver nadeesh were very nice, and enthusiastic, the service was really good. I was not impatient with my bad English and taught me to speak English. The itinerary is very good because there are old people, can not be too rushed, are slowly playing. The car skills are also awesome, and the hostel on the top of the mountain is set. The mountain road is difficult to open, but it is very stable. Going to Yala gave us a jeep and a super-smart driver, and I was very lucky to see the leopard. I helped set the ticket for the whale and saw the blue whale. The family vomited and diarrhoea because of the lack of water and soil. The driver spent three hours driving in the middle of the night to find the hospital. The hospital in Sri Lanka is far away and not wanted. If there is a driver, it is estimated that there is no way to come back. Thank you nadeesh and Overa tours. Sri Lanka is very beautiful and worth visiting again, with beautiful gems and aromatic black tea.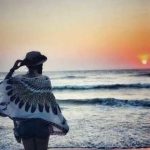 Lu Mengjie
Lu Mengjie
Visited JULY 2019
The first reason for choosing this store is that I think the name of an Overa tour is really good. After communicating with the customer service, I found out that this is exactly what I want to choose, so I chose it. After the journey began to be satisfied from the driver to the car, I met my requirements, I am still more critical. Premalal's careful driving and thoughtfulness is to add brilliance to our journey, Overa tours highly recommended!
Deepika Devaraj
Deepika Devaraj
Visited SEP 2019
You guys should know that Overa Tours are the ones responsible for making my trip so memorable! They suggested a few changes to the itinerary that resulted in me experiencing the best in Sri Lanka. All they wanted was for me to have a good time there and they gave me such a beautiful and personal experience. They arranged an unexpected barbecue for me by the beach and an unplanned trip to the rainforest where I got to swim in the crystal clear stream next to the waterfalls! Above all, I feel so blessed to have known these beautiful souls and can't wait to meet them again.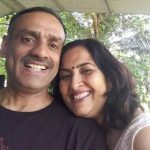 Hiten Tinani
Hiten Tinani
Visited SEP 2019
Fantastic Experience. It was a very outstanding tour. The Driver Mr. Jeewaka was very pleasant. Spoke good English also knew all the places. I took to good Vegetarian Places to eat which is very difficult there and was very polite and co-operative. Our Tour Manager Ms Nipuni was too sweet and on her feet to help us out. They provided very good services. Thank you Overa Tours!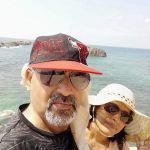 Mr & MRS NRANHA
Mr & MRS NRANHA
Visited AUG 2019
Wonderful experience with Overa tours, they customized our tour as per our request. The credit goes to Ms. Nipuni the tour organizer, and Mr. Yasiru the captain. Thanks to Overa Tours. The final word IF ITS SRI LANKA THEN OVERA TOURS.
Mr & Mrs Noranha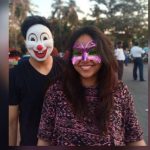 Mr.Srinivas
Mr.Srinivas Mallipudi
Visited OCT 2019
Well planned and organized itinerary. The driver accompanied us and was very helpful and was knowledgeable about the places we were visiting, We could adjust and align the itinerary as per our convenience. He was also very professional and friendly, They have arranged and looked after everything we needed. Had a wonderful and memorable time, Would definitely suggest going ahead with Overa travels to family and friends. Thank you Overa Tours.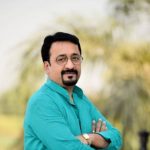 Mr & Mrs. Mahesh
Mr & Mrs. Mahesh
Visited OCT 2019
I and my wife engaged with Overa tours for our Sri Lanka trip for 6 days. Nipuni, the tour coordinator was excellence and she made sure at every hotel we are met with a pleasant surprise. She was in touch with us throughout and was very caring. She deserves all the appreciation for making our trip memorable. The car was good and our driver cum guide Ganesh Morayas was a good guy, Knew all the locations and spots, Narrated us brief of history at certain locations. The hotels were reasonably good. Overall 10/10 to Overa tours for the total experience. A small suggestion to make most of the tour, Especially for a personal tour such as ours, a small itinerary day-wise / time-wise, would be more useful as then we will not miss certain locations which get/remain closed at certain times. Thank you Overa Tours.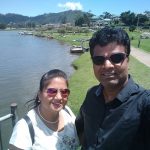 Mr. Vishwajeeth
Mr. Vishwajeeth
Visited SEP 2019
I like your arrangements. We looking forward to the next trip to Sri Lanka very soon and I recommend your company to all travellers.
Thank you for giving us such a well-planned trip. Excellent coordination between your team. It was a very memorable and enjoyable trip.  I would certainly recommend your company to my family and friends when they plan for a vacation in Sri Lanka.
Ms. Pancholi
Visited SEP 2019
Being from India, I was afraid of going to Sri Lanka by relying on an Internation Travel Agent. But to my surprise, the travel agent (Ms Nipuni) arranged everything so nicely that I can now suggest everybody to go to Sri Lanka (if they want to use the Travel agent) via Overa Tours. I did the payment after reaching there. This lady was 24 hours on her toes and modified the tour plan a couple of times as per my request. Driver (Mr. Shiran) was waiting for us on the Airport. He was a wonderful and experienced driver who knew everything about the country. He drove safely and he is a perfect driver.
The only advice I would give to this travel and tours that they should ask the travellers to bring the money in USD (no matter from where they are coming) and they should also tell them that there is entrance fee everywhere (like minimum 100 SLR/Person). Vegetarian Food would roughly cost around 5000SLR for three ppl. Payment everywhere is calculated in USD. So, in short, you have to take enough cash with you to enjoy all the places in Sri Lanka.
I want to thank Overa Tours for the promptness and their professionalism in organizing our tour to Sri Lanka.