Tall palms trees, sparkling sands and clear waters are the main factors that traveler consider when selecting a beach site to spend their holiday. Sri Lanka has world famous beach sites that included all the features above mentioned. Trincomalee, Passikudha, Arugambay are main beach sites that located in the east coastal area attract thousands of visitors. This itinerary has designed including these beautiful destinations and our beach travel packages take care of all the needs of the individuals and let them explore the true beauty of Sri Lanka.
Tour Itinerary
Airport - Negombo
On arrival at the Bandaranayke International airport, you will be warmly greeted by our very own chauffeur guide and transferred to Negombo.
Highlights:
Negombo Beach
Negombo city tour
Negombo is an ideal destination for resting up after a long and exhausting plane ride, just before you head on to explore Sri Lanka. It is a romantic little coastal town with wide sandy beaches and the safe sea coastal area. You can enjoy the rest of the day at leisure to relax and unwind and could enjoy Negombo nightlife.
Overnight stay at Negombo
Negombo - Trincomalee
After the breakfast you will be proceed to Trincomalee.
Highlights:
Koneshwaram Temple
Marble Beach
Trincomalee which situated on the east coast of Sri Lanka is well-known for its natural harbor and also the pristine beaches with blue water. When you are entering to the city of Trincomalee, you can Visit Fort Frederick, first used by the Portuguese in 1624, followed by the Dutch and later by the British. As well as Koneshwaram temple which is sacred place among Tamil and Hindus can be covered. It is the highest place of the Trincomalee city and you can have picturesque panoramic view of the area with the blue sea. In the evening visit Marble beach, one of the most beautiful beaches in the Trincomalee area and also an excellent bathing spot as the shallowness of the sea.
Overnight stay at Trincomalee
Trincomalee Leisure
After breakfast you can visit Nilaweli beach and also Pigeon Island.
Highlights:
Snorkeling and diving at Pigeon Island
Spend leisurely at Nilaveli beach
Pigeon Island National Park is one of the two marine national parks of Sri Lanka, which situated 1 km off the coast of Nilaveli. The national park contains some of the best remaining coral reefs of Sri Lanka you can explore those by snorkelling and diving.
Overnight stay At Trincomalee
Trincomalee - Passikudha
After breakfast you will be proceed to Passikudha.
Highlights
• Spend leisurely at passikudha
Passikudha is a great destination to enjoy your vacation having a pale greenish-blue colour, Coconut palms that adorn the shores of this area, extended shallow coastline, view of some tropical fishes and crystal coral reefs and many more.
Overnight stay at Passikuddha
Leisure at Passikudha
A full day has reserved for leisure at Passikudha.
Get into the blue water and enjoy many water games as swimming, water skiing and windsurfing.
Overnight stay at Passikudha.
Pasikudha - Arugambay
After breakfast you will be proceed to Arugambay.
Arugambay is most famous destination among the surfers as it provides best opportunity for surfing. If you are beginner for surfing, don't worry at all, there are plenty of surfing academies that will teach you to surf. Shallow water, good waves and winds, sandy bottom offers to have a best surfing experience.
Overnight stay at Arugambay.
Leisure at Arugambay
Spend leisurely at the beach. Crystal clear reefs, lagoons, and beaches will make your vacation pleasant and relax your mind and soul.
Overnight stay at Arugambay.
Arugambay - Mirissa
After Breakfast proceed to Mirissa
Highlights :
Secret Beach
Mirissa beach and Water Sports
Coconut tree spot
Crystal clear waters, unblemished scenery, and a fun little night market await for honeymooners in this paradise Mirissa. The area has it all, beautiful beaches, surf waves, whale watching and great bars and restaurants. Enjoy some amazing whale and dolphin watching while you are at Mirissa. Surprise your love with a romantic date on the beach with no one around.
Overnight stay at Mirissa
Mirissa Leisure
Early Morning proceed for Whale Wale Watching.
Highlights
Whale Watching
Climb parrot Rock
Water Sports
It is the one of a best place in the Sri Lanka to see one of the only recorded resident blue whale colonies and their natural habitat. Dolphins are regularly spotted on whale watching trips organized from Mirissa and Dondra head on the south coast. The BBC documentary titled "Ocean Giants" featuring the mesmeric world of Whales and Dolphins, and the scientist's effort to shed light on their habits and why they grow so large were filmed around Sri Lanka and according to them 30 Blue Whales were sighted in a single day.
Overnight stay at Mirissa.
Mirissa - Colombo - Airport
After breakfast proceed to Colombo
Highlights
Galle Face Green
Colombo Pettah and shopping
The commercial capital of the country with fascinating blend of the past and present give colorful and vivacious enough to attract the visitors in big number. Remains of Portuguese, Dutch, and British settlement, interesting sights and also modern way of life, technologies, buildings can be explored throughout the city.
After Enjoying, the Colombo City and Your guide will take you back to the international airport for a safe journey. We hope and wish that you would visit this beautiful country again.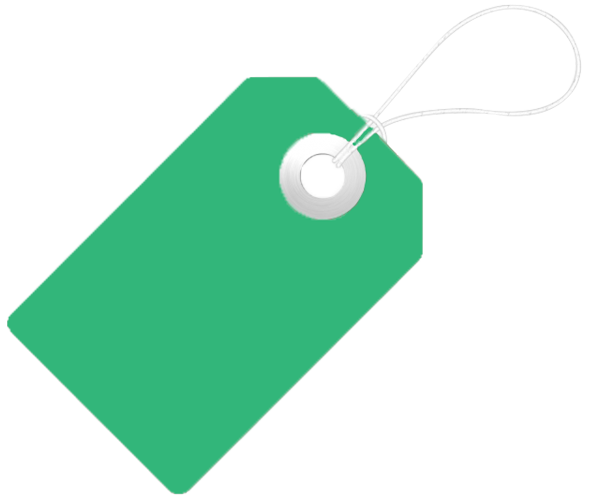 Tour Map
Inclusions
Luxury hotel or resort with Breakfast and Dinner
Transfers by an Air-conditioned car
Sightseeing tours with service of an English-speaking chauffeur guide
Parking and toll
GST/VAT/ Service Charges
Price per person on Double sharing basis
Exclusions
Any video/still camera fee to the monuments and places of visit
Items of personal nature like drinks, laundry, telephone calls, tips, etc.
Extra excursions
Early check-in and late check-out charges
Anything else not mentioned in inclusion
Book a tour with us!
Historical attractions
Sri Lankan Tour Packages
Things to do in Sri Lanka
Sri Lanka Honeymoon Holidays, Honeymoon Holidays Sri Lanka, Romantic Honeymoon Holidays in Sri Lanka for couples, Sri Lanka Honeymoon Tours, Honeymoon Holidays in Sri Lanka, Honeymoon Tours in Sri Lanka, Romantic Honeymoon Getaways in Sri Lanka