Why not spend your adventure holiday in a country that is essentially one giant adventure theme park? With its natural components such as waterfalls, rivers, mountains, and hiking trails, Sri Lanka is the best destination in the world for an unforgettable adventure holiday. The best part is that the island's compactness makes everything easier and more fun. If you're planning a trip to this lovely island for an adventurous holiday, here's all you need to know.
Adventure tourism in Sri Lanka is a great way to get back to nature. Among the many outdoor adventure activities available in Sri Lanka, we've picked some of our favorites, including the coolest excursions and trips that you may do while on your vacation. Sri Lanka offers a variety of adventure sports, including white water rafting, surfing, and kitesurfing, among others. 
Adventure tours for the Bravehearts
Sri Lanka, originally known as Ceylon, is a tropical island in the Indian Ocean. Beautiful and captivating, the country's white-sand beaches and lush green rainforests are a must-see. Sri Lanka is a well-known nation for a variety of reasons. This wonderful land is endowed with various things, from culture to historical places to wildlife adventure. In addition to being a bordering territory with India, it is also significant mythologically. The Buddhist faith is quite popular among the locals. Furthermore, the old traditions are being followed in their original form at the temples and sacred places that dot the island. "Lanka" has been gifted with a plethora of world heritage sites. Many Portuguese fortresses surround it, and it has its own distinct influence.
One may arrange a fully packed adventure vacation since there are several exhilarating adventures for adrenaline junkies to be had on this lovely island. It's reasonable to say that the whole island serves as a theme park for adventure enthusiasts, making adventure tourism in Sri Lanka the best option available anywhere in the world.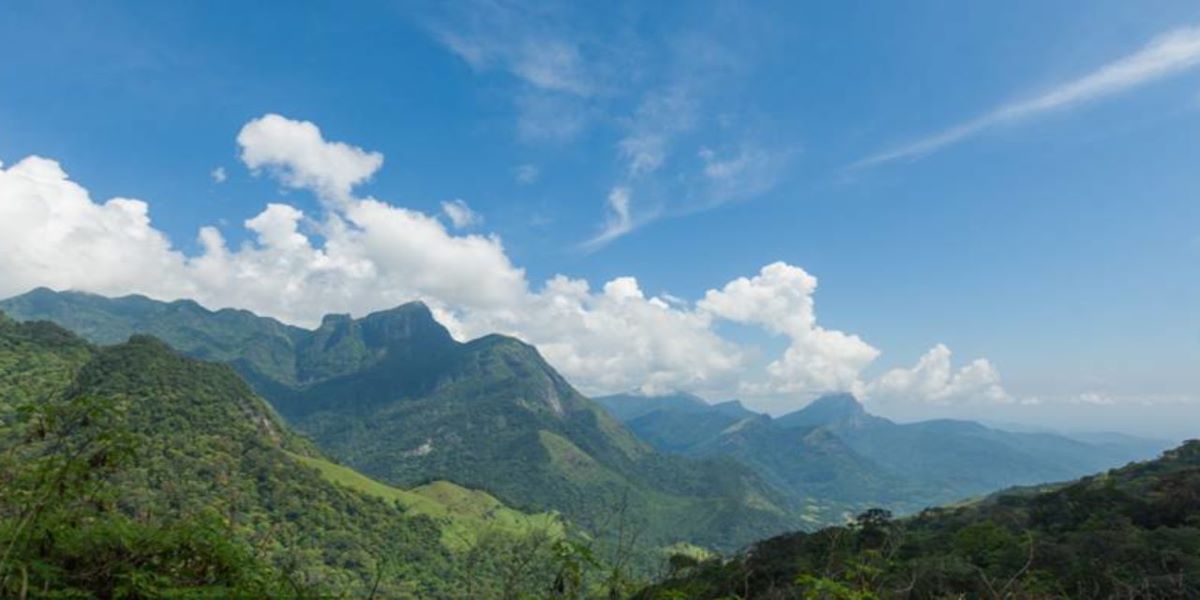 Adventure activities in Sri Lanka
1. Trekking and hiking are two of the most popular outdoor activities in Sri Lanka
Hikers and trekkers will find many opportunities in Sri Lanka thanks to the many tracks that weave through rising mountains, beautiful green forests, rice fields, parks, and tranquil villages, among other things. There are virgin rainforests and sacred mountains in the highlands of Sri Lanka. There are also lush tea plantations and plains full of rare birds and insects. The mild weather and the friendly smiles of the villagers make for the perfect walking excursion!
Depending on the hiking and trekking area selected, these hiking and trekking adventures are suitable for people of all ages and abilities. Adventure tourism in Sri Lanka revolves around hiking and trekking through lush green tea plantations and foggy mountains, which are the country's principal attractions.
2. Whale Watching
Sea creatures such as gentle giants and performers of the ocean may be found in the waters of Sri Lanka. Various locations in Sri Lanka have dolphin and whale shows in December, January, February, March, and April, with the mammals displaying their presence at various times. Due to Sri Lanka's placement on and near the whale and dolphin migration paths, it is an excellent location to view the migration of 26 species of cetaceans. You can witness blue whales, sperm whales, pilot whales, fin whales, and a diverse range of dolphins among the whale species.
3. Rock climbing
While conquering the mountains of Sri Lanka, you will have the opportunity to experience the thrills of crumbling rocks under your feet, dizzying heights, and the ground spreading beneath your feet. Many mountain ranges surround Sri Lanka's highlands. These include the Knuckles range, the Ella range, Habarana, Sigiriya, Polonnaruwa, Horton Plains, and Buttala. Climbers of all skill levels can enjoy these ranges.
Waterfall climbing is the newest adventure in mountaineering, and it offers thrilling climbs such as the rock face of Bambarakanda waterfall, the highest waterfall on the continent. If adventure tourism in Sri Lanka is your major motivation for visiting this enchanted island, you must put rock climbing on your bucket list.
4. Deep Sea Fishing
Sri Lanka is a secret paradise for extreme fishers, surrounded by the Indian Ocean on three sides and dotted with freshwater reservoirs in the interior. In addition to having a 1,140-mile coastline and a continental shelf of 10,000 square miles, the waters around Sri Lanka rank as one of the most difficult marine game fishing areas in the world. Sporting anglers have yet to completely explore the outfalls of 103 main river basins and hundreds of estuaries, lagoons, and coastal lakes located across the island.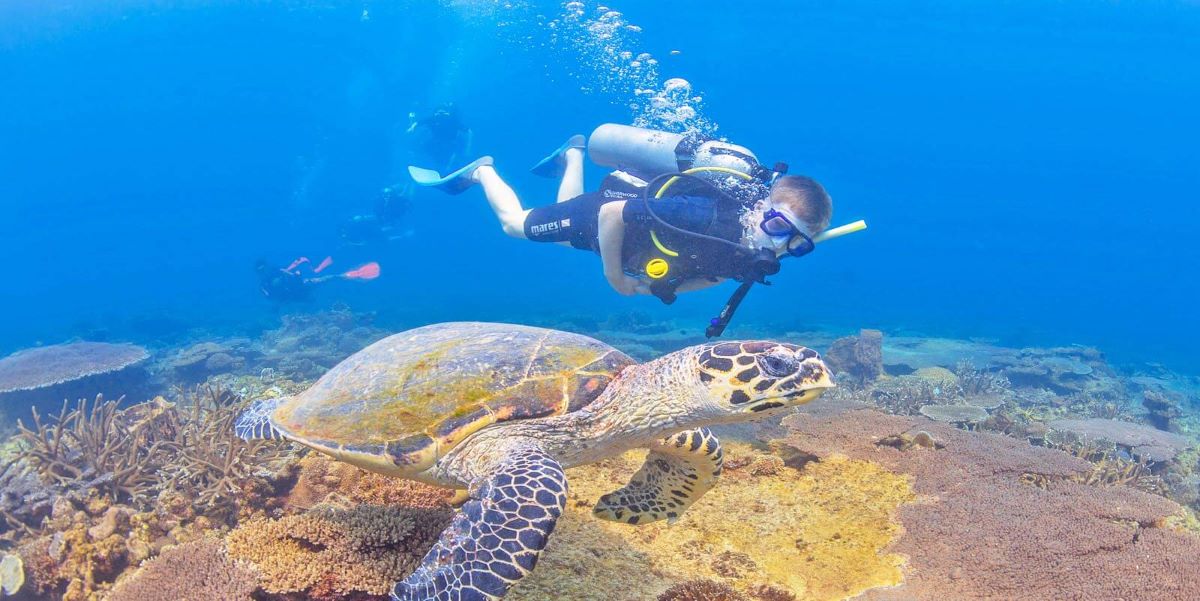 5. Diving
Diving sites in Sri Lanka are surrounded by the Indian Ocean, which has coral gardens, schools of exotic fish, and historic wrecks, making it one of the world's top destinations for underwater exploration. The beautiful coral gardens along Sri Lanka's southern coast, the ancient and new shipwrecks in and around Galle port, and the little and great basses are among the country's most popular dive spots. On the other hand, the eastern and western beaches of Sri Lanka provide unique opportunities for wreck and skin diving and diving with dolphins. Adventure tourism in Sri Lanka is the icing on the cake, and diving is the cherry on top.
6. Hot air ballooning
Fly across the skies of Sri Lanka, taking in the sights and sounds that the heavens above have to offer. At an average altitude of 500 to 2000 feet, they smoothly glide over the trees and animals of Sri Lanka, as well as lakes, rivers, and cultural sites, as well as small urban homesteads and iconic monuments such as Sigiriya Rock. Early in the morning, sunrise rides are available to complement the views and sounds of the sunrise with the magnificent experience that only dawn can provide.
7. A zipline adventure in Sri Lanka
At 80kmph, you will slip through the lush green estate of Ella while taking in the breathtaking views of the island's majestic mountains. The zipline in Sri Lanka is a must-do activity for thrill-seekers of all ages. The zipline is over 82 meters in height and passes across the breathtaking countryside. As you fly through the air at an exhilarating speed, take in the rich and gorgeous flora around you.
There is a lot of natural beauty in Ella, and ziplining is one of the best activities to do while you are here. You should dress in comfortable clothing for this sport since the tight harness will be wrapped around your thighs and waist, which might be uncomfortable. Thanks to the best equipment and professional knowledge available, you will experience the thrill of a lifetime on a zip line. So, when it comes to adventure tourism in Sri Lanka, take advantage of the two-wire zipline that stretches for more than half a kilometer and takes in the region's natural beauty.
8. White water rafting in Sri Lanka
White water rafting is a gem in the world of adventure tourism in Sri Lanka. The pristine waters of the Kelani River, which originate on the slopes of Adam's Peak, meander their way through the hill region of interior Sri Lanka before emptying into the Indian Ocean. A little distance upstream from Kitulgala, a tiny village in the tea area, lies the put-in for rafting. Following a quick safety lecture and some advice on proper rafting techniques, you'll get straight into the action on the river. The Kelani's seven high-quality class II and III rapids, along with the river's mild waters, make it a prime starting point for whitewater rafting or a compelling alternative for experienced rafters.
Rafting on the river is possible on rapids rated 2 to 3. The river segment itself is around 6.5 kilometers and takes 45 minutes to 1.5 hours to complete, depending on the current level of the water. Rapids such as Kelani's distinctive "Killer Fall" and "Butter Crunch" are sure to provide a good challenge for rafters. However, they are also allowed to recharge, with brief quiet periods allowing for a nice dip in the river to let them rest. The best months to visit are from May through December.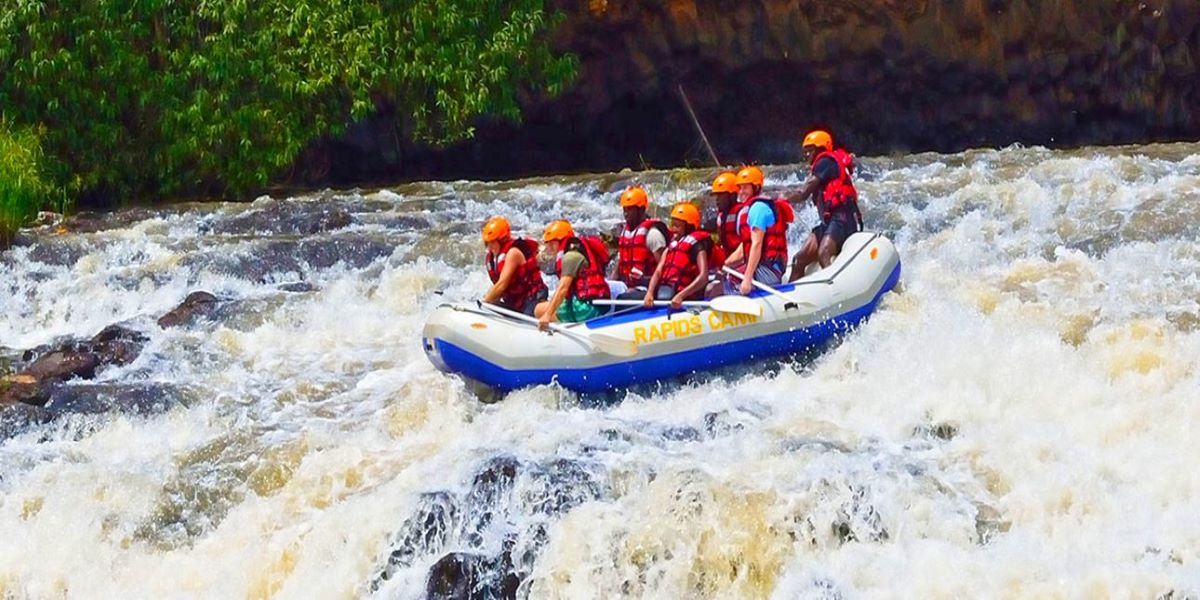 The Most Exciting Adventure Spots in Sri Lanka
People often associate Sri Lanka with beach vacations, temple visits, and historical landmarks. While on your adventure tourism in Sri Lanka vacation, you should consider visiting some of these locations as well.
1. Kitulgala
It's hard to think of anything more exhilarating than surrendering to the might of a raging river and moving with the current. White water rafting is a popular activity among adrenaline junkies, and Sri Lanka is one of the best destinations for this activity. The little village of Kitulgala, located south of Kandy, is the entrance to the Kelaniya Gangas rapids. And it is the best location for you to experience the thrill of riding the waves of this tremendous river. As a result, it is an excellent rafting destination for both novice and veteran rafters.
After you've had your fill of excitement, you may take a break and go on treks in the forest, bird watching, or waterfall trekking paths to recharge your batteries.
2. Corbett's Gap
The Corbetts Gap, situated on the Hunnasgiriya-Meemure Road and offering excellent hiking and trekking opportunities, should not be missed if you are in Sri Lanka for a hiking or trekking vacation. Hike to the famed Nitro Caves and spend some time exploring them. From this vantage point, naturalists will delight in exploring the Indian Ocean's gem, with its abundance of natural beauty. The Knuckle Mountain Range, Lipton Seat, Hortons Plains, and Adams Peak are some of the other perfect destinations for those that like trekking and hiking. In Sri Lanka, there are no sites that readily spring to mind when it comes to adventure parks.
3. Kalpitiya
You're a big lover of kite surfing, aren't you? If you happen to be in Sri Lanka, you have arrived at the proper spot. While participating in this fascinating water activity, you will have the ideal setting to enjoy yourself. Freestylers will love the Kalpitiya Lagoon, which has been described as "the perfect setting for them." Some schools have skilled and experienced instructors who can teach you the basics for those who are completely new to the sport. In addition, for people who are interested in kitesurfing, Kalpitiya is one of the best adventure destinations in Sri Lanka to visit.
4. Hikkaduwa
In terms of fascination, there is nothing quite like the undersea world, and deep-sea diving brings you to the depths of this domain so that you may explore and experience its wonders firsthand. Deep-sea diving is a sport that is becoming more popular. One of the main adventure activities in Sri Lanka is deep-sea diving, which can be found off the coast of Hikkaduwa, one of the most popular tourist destinations on the country's southeast coast. As one of the top deep-sea diving destinations in the world, it is a great site to learn about the marine world's hidden inhabitants.
5. Ella
Ella is Sri Lanka's most gorgeous destination and a haven for adventure seekers. Ella has recently risen to the top of the list of places for adrenaline enthusiasts, offering everything from trekking to ziplining. In particular, the top of Ella Rock, with its 360-degree views of Ella Gap, Little Adam's Peak, and Little Adam's Peak, is a must-see for everyone who enjoys taking in breathtaking scenery everywhere they go.
From the famed Ella railway station, you'll travel along with the Ella to Kandy train route, passing many gorgeous waterfalls, bridges, tea plantations, and residences before beginning your trek to the Ella Rock, perhaps with a King Coconut in hand for some additional energy.
6. Midigama
You may be a surfer who enjoys riding ocean waves and experiencing the spray of water under your feet. On the other hand, Sri Lanka is recognized for having numerous amazing surf beaches, so you should absolutely consider visiting there. Midigama is a surf beach in the southern section of the island, just before Galle, and is considered one of the best in the country. A long stretch of sandy beaches stretches for kilometers, providing the ideal setting for surfing or just relaxing and watching others try their hand at it. Keep in mind that the waters of Midigama are best suited for experienced surfers only due to the presence of a few reefs that force the waves to leap much higher than normal.
The Mountains
Because Sri Lanka is surrounded by the Indian Ocean and the Bay of Bengal, monsoon winds blow through the island at various times of the year. The months of May to September are the wettest on record in the mountainous regions of the country, which are impacted by the winds from the ocean. Even so, occasional dry spells are not unusual, and expenses may be cheaper at this time of year. Travelers should be prepared for both rain and heat if they are traveling at this time of year.
The greater height, more consistent rainfall, and colder temperatures may result in the best tea-growing conditions because of the higher altitude, more constant showers, and cooler temperatures. When people think of Sri Lanka, they often think of tea plantations, and tourists should take advantage of the chance to see the terraced splendor of this cultural jewel.
Nuwara Eliya, Ella, Hatton, and Adam's Peak are among the most popular tourist sites in Sri Lanka.
Sri Lanka's Southwest Coast
It is common for Galle and its neighboring beaches to have the same weather patterns, often humid with plenty of sunshine and heat but sometimes disrupted by thunderstorms. This southwestern part of the country is known as the "wet zone," but sunbathers and surfers can still enjoy its calm, blue waters and easy waves.
Galle, Hambantota, Hikkaduwa, Unawatuna, and Mirissa are among the most popular tourist spots in Sri Lanka.
Sri Lanka's East Coast 
Though the eastern region of Sri Lanka is the warmest in the nation, it's also the region with the highest concentration of cultural traditions. Besides fishing towns, calm beach getaways, vibrant marketplaces, and natural beauty, it is also the location of the stunning Trincomalee natural harbor. If you are looking for a romantic getaway, the sparsely populated environment of eastern Sri Lanka may appeal to you.
Arugam Bay, Trincomalee, Batticaloa, and Kumana National Park are among the most popular tourist sites in Sri Lanka.
What is the best time to visit Sri Lanka for adventure?
Warmth and pleasant weather may be found throughout the year in Sri Lanka's island country locations. A weekend spent chasing patches of perfect weather may be a fantastic way to discover the numerous attractions of the whole island, thanks to its small size and the relatively short distance between points of interest. 
Today is the day to book your adventure tour package!
At Overa Tours, we know how awesome adventure tourism is in Sri Lanka. Please get in touch with us immediately if you are hunting for the best adventure travel packages at the most affordable prices. We will be delighted to provide you with a completely tailored travel package.