Ravana cave is a popular tourist attraction in Ella, which is also an important historical site. The cave is located in close proximity to the Ravana falls. Ravana cave is linked to King Ravana of the legendary Indian epic Ramayana.
History of the Ravana Cave
Ravana cave is an important archeological site in Sri Lanka. Excavations undertaken at the site have discovered evidence of human habitation which dates back to 25,000 years. The cave is 50 feet wide, 150 feet long, and 60 feet high, and is 1,370 meters (4,490 feet) above sea level. Ravana cave is said to be a part of a tunnel network that connects several areas in Sri Lanka. This network of caverns and tunnels is entirely man-made, serving as quick passageways through the hills. Some believe that these tunnels were built by king Ravana for swift and uninterrupted passage.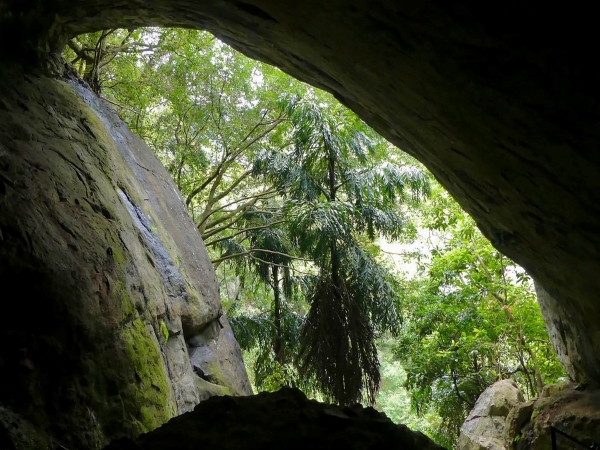 The Legend
According to the ancient Indian epic 'Ramayana', Ravana cave is believed to be a place where king Ravana had imprisoned Sita, the wife of Lord Rama. The cave was formerly hidden by a dense forest, but now it resides behind the 25m tall Ravana falls. It is said that Sita bathed in the pool at the base of the waterfall.
Find out more about other Ramayana Sites in Sri Lanka.
Getting to Ravana Cave: Details
Ravana cave is located 3kms away from the Ella railway station. 

The trek to the Ravana cave starts near the Ravana Ella temple. 

There are about 650 steps to climb up to the cave.

Visitors are only allowed to go 200 m into the cave.