Dolukanda mountain in Sri Lanka is well known for its historical and biological significance. It's located in the village of Hiripitya in Kurunegala district of Sri Lanka. Ancient stories about the mountain relate it to the Indian epic, Ramayana.
History of Dolukanda
Various evidence suggests that Dolukanda was used as a herbal garden back in the day. King Buddhadasa( 341 AD- 370 AD ), who was also a medical practitioner used Dolukanda as his herbal garden. According to ancient myths, the history of Dolukanda dates even further than the 4th century.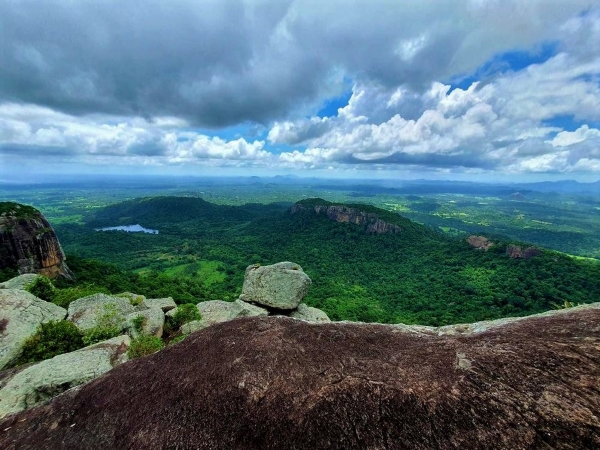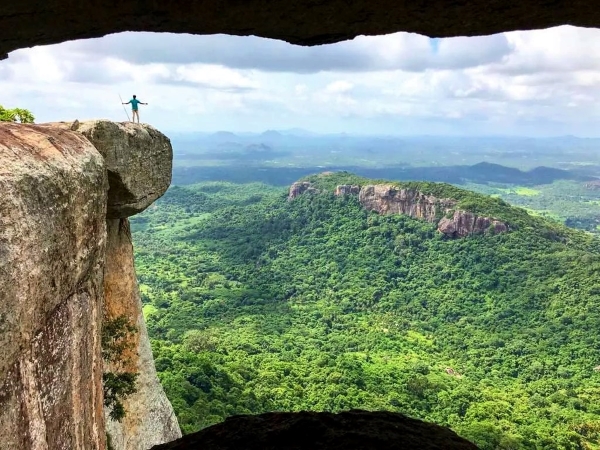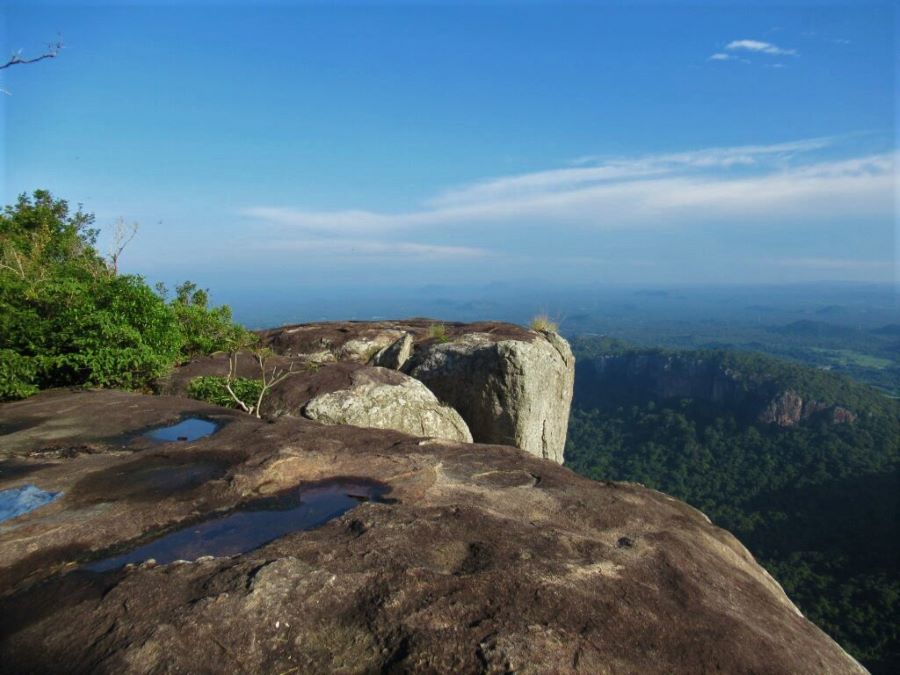 In Ramayana Legend
Dolukanda is also referred to as Dolukanda Sanjeevani mountain, due to the myths about the mountain's origin. In Hinduism, Sanjeevani is a magical herb that can revive a person who is close to death. It is said that during Lord Rama's war with Ravana, Lakshman, brother of Rama, was badly wounded. To cure Lakshman, Hanuman was called to bring Sanjeevani from a certain part of the Himalayas. It is said that Hanuman, who forgot the name of the herb, lifted the entire section of the mountain and brought it here. It is believed that parts of the mountain fell at  5 different places in Sri Lanka, which are now called as Sanjeevani drops. Dolukanda is one such place in Sri Lanka. Hence, Dulukadna is a part of the Ramayana trail in Sri Lanka.
Find more about Ramayana sites in Sri Lanka.
How to get to Dolukanda mountain?
There are 2 routes to access Dolukanda. 
Kurunegala –> Muththettugoda junction –> Ganewatta –> 10th mile post –> Hunupola village –> Dolukanda

Kurunegala –> Ibbagamuwa –> Madagalla road –> Godagala –> Arankale –> Doluwa –> Dolukanda
Dolukanda is designated as a reserve under Forest Department. It is advised to take a special permit to climb the mountain. And also inform the thero of the Dolukanda temple. The trek to the mountain is moderately difficult. It is recommended to go as groups and not to bring senior citizens and kids. Beware of wild boars, serpents, and wasp attacks.