The Parakrama Samudra is a twelfth-century man-made reservoir. It is named after the king who funded its construction. The reservoir covers about 26 square kilometers. It was designed by combining three reservoirs made around the third century CE. At the time of completion, this construction was the largest reservoir in the island. Hence, the literal name "The Sea of Parakrama". Listed below are some interesting places dotting the banks of the reservoir.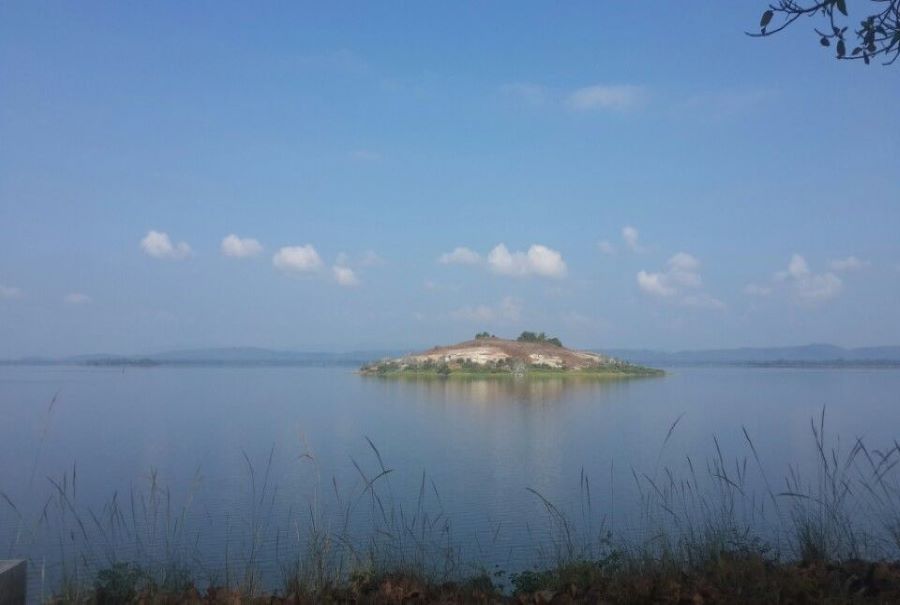 Statue of Parakramabahu or Pulasthi?
The statue is a high-relief sculpture on a boulder facing the reservoir. There are many speculations regarding the identity of the statue. Traditionally, it is identified as the statue of King Parakramabahu. However, the minimalistic features of the statue does not represent a king. Hence, the alternative suggestion of a Sage named Pulasthi. After all, the name Polonnaruwa derives from Pulasthipura (The city of Pulasthi). It is a place in Sri Lanka where many questions come up on the history of Polonnaruwa.
Pothgul Vehera Complex, UNESCO World Heritage Site Of Polonnaruwa
Pothgul Vehera is traditionally identified as a monastic library. Yet the unique circular chamber in the middle of the complex looks more like a shrine. Around this chamber are foundations of small rooms and stupa monuments. The plan of the complex is certainly unique.
King Nissankamalla Palace Complex (Deepa Uyana), Anceint City Of Polonnaruwa Sri Lanka
King Nissankamalla was an extravagant king who bankrupted the late kingdom of Polonnaruwa. An exquisite council chamber and a three-level bath remain from his original palace complex. The council chamber of Nissankamalla shows beautifully carved lion-headed pillars and his lion-shaped stone throne.
Polonnaruwa Archaeological Museum
Polonnaruwa archaeological museum is one of the best places to visit in Sri Lanka. Professor Leelanada Prematileke who was the former archaeological director of Polonnaruwa designed it. If you are interested in ancient Sri Lankan art, this is a must-visit place in Polonnaruwa. It is also where all site tickets are issued as well.