Based in the southern part of the Negombo lagoon, there is a jewel of wetlands called Muthurajawela, which translates into "Supreme Field of Pearls," and "Swamp of Royal Treasure." It's a perfect place in Sri Lanka for memorable birdwatching holidays.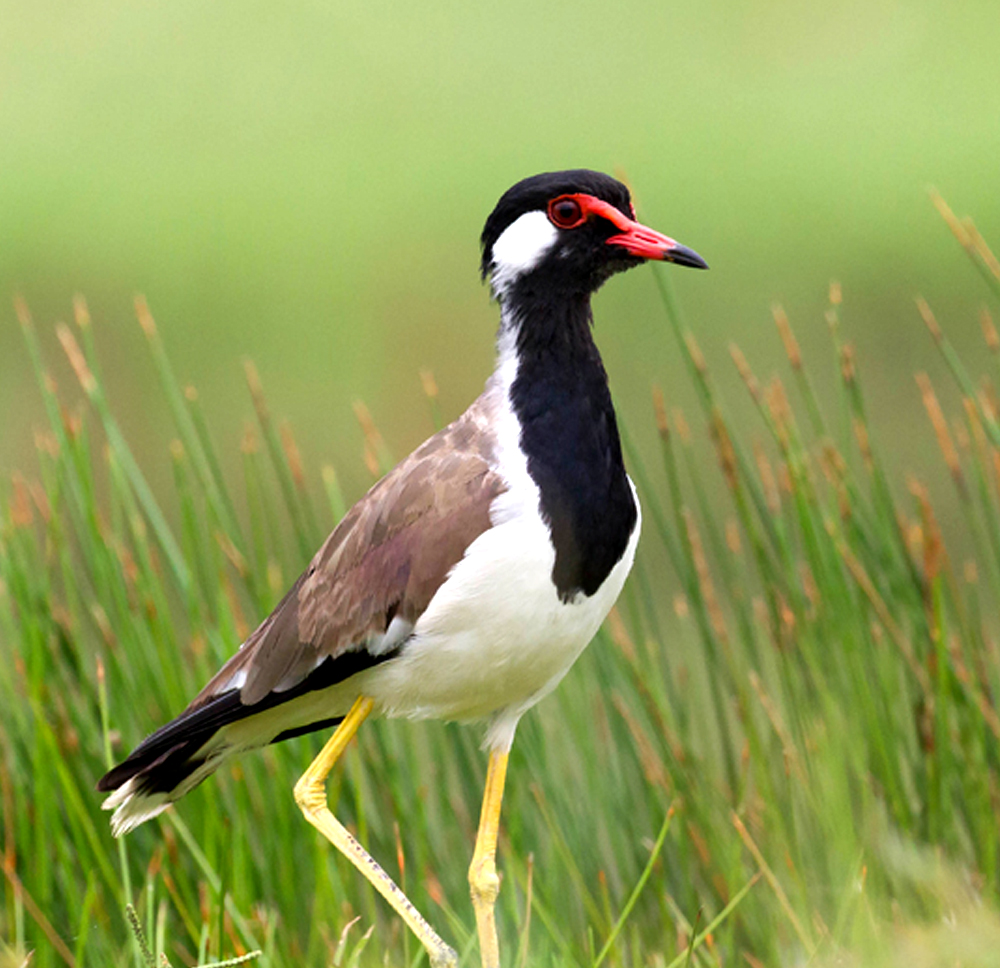 Muthurajawela is the greatest saline peat wetlands on the coast of Sri Lanka. The Negombo Lagoon and the marsh form an interconnected marine wetland ecosystem with a swamp lagoon complex believed to have developed around 5000 BC. The northern part of the wetlands covering an area of 1,777 hectares was proclaimed a sanctuary under the Wildlife and Flora Conservation Order in July 1996. Today, this spot is one of the best bird-watching places in Sri Lanka, and visiting it is one of the best things to do in Negombo. 
Birds in Muthurajawela Wetland Sanctuary:
Birds are the main vertebrate species in Muthurajawela. It consists of 102 species, including one endemic bird species. The combination of plant forms and marine ecosystems in Muthurajawela has rendered it a suitable eco-zone for a large range of bird species, making it one of the best places in Sri Lanka for bird watching in Sri Lanka. Here, the wetland ecosystem is the home for a variety of birds, including, Herons, Egrets, Cormorants, Teal, Waders, and Kingfishers, etc.  
It is a quite major breeding habitat for many aquatic birds. Many wetland birds include Small and Indian Cormorant, Cattle, Medium, Moderate & Large Egrets, etc live over the Muthurajawela wetland region.
Muthurajawela Boat Rides & Bird Watching:
Muthurajawela really is worth visiting, especially for all those who spend their vacations in Negombo or have to remain in the Colombo region for several days. It's a perfect spot to continue discovering nature in Sri Lanka after landing at the nation's most popular airport. 
The paradise of Muthurajawela is reachable through boat trips. The boat ride begins at the visitor center slightly farther south, at the side path of the coastal route B596 in Walikatiya. The safari boat will carry you up the famous Dutch Canal to the Negombo Lagoon and the surrounding mangroves and traverse the Attanagalla Oya delta, which is the largest portion of the Muthurajawela marsh on the way back. Muthurajawela wetland boat rides take you closer to birds, mangrove forests, and other wildlife species.    
Typical Muthurajawela Wetland Bird Watching Tours Explained:
The tour itinerary would be a standard excursion. However, you can customize it according to all your inner holiday desires; we can help you with it. We will pick up from your hotel in Negombo for a tour to Muthurajawela Wetland and a Muthuthurajawela bird watching tour by boat. 
You will arrive shortly at the Muthurajawela wetland sanctuary, which is a paradise renowned for its natural features. You're going to have a cruise trip across the huge Negombo lagoon. Spanning over 6,000 acres and over 29,000 acres, more than 40 migratory birds and 85 local bird species live in the region in perfect natural settings. 
Mangrove woods on the footpath are perfect places to watch wildlife, as well as small crocodiles and many more.
Muthurajawela Wetlands in Sri Lanka: The Flora:
Muthurajawela has over 194 species of plants distributed across seven major forms of habitat, including wetlands, lactic flora, swamp, shrubland, reed, grassland, riverbank, and mangrove land. 
A record number of 194 plant life species belonging to 66 families including one species only found in Sri Lanka (Phoenix Melania) are in place in the wetland region. Among the different species of plants, the shrubland comprises 115 species with a mangrove ecosystem and a riverbank consisting of 23 species each. 
Contact us for more information; we can craft a customized Muthurajawela wetland sanctuary bird watching tour for you.