This wildlife tour package has created including beach sites and famous and best wildlife sites in Sri Lanka. You can explore the marine life of Sri Lanka, layers of multicolored corals, and is home to countless numbers of vibrantly colored fish through this tour package. Furthermore, you can explore the wildlife of Sri Lanka through the wildlife safari tours of Yala and Bundala. Sinharaja Rain Forest Reserve, national park and a biodiversity hotspot in Sri Lanka that is a treasure trove of endemic species, including trees, insects, amphibians, reptiles, birds, and mammals also are covered from this itinerary.
Tour Itinerary
Airport - Hikkaduwa
At the airport, you will be greeted by our guide and then will take you into the Hikkaduwa. En route, you can visit Bentota for Madhu riverboat safari. Glide under the canopy of the forest tunnels and also among massive mangrove forests will offer you a great advantage to engage with nature. The unique biodiversity of the Madu River and its surrounding islands that boasts of hundreds of birds, plants, fish and animals.
Activities:
Madu river boat safari
Visit Hikkaduwa
Evening enjoys the sunset and relax.
Leisure at Hikkaduwa
Hikkaduwa beach is well known for Hikkaduwa Coral Sanctuary which is located a few meters away from the shore. You can explore and examine the aquatic life watching all the beautiful fishes and marine life closely by snorkelling or diving
Hikkaduwa - Mirissa
After breakfast, you will proceed to Mirissa, Sri Lanka.
Mirissa is one of the best places in Sri Lanka to see one of the only recorded resident blue whale colonies and their natural habitat. Dolphins are regularly spotted on whale watching trips organized from Mirissa and Dondra head on the south coast. The BBC documentary titled "Ocean Giants" featuring the mesmeric world of Whales and Dolphins, and the scientist's effort to shed light on their habits and why they grow so large were filmed around Sri Lanka and according to the 30, Blue Whales were sighted in a single day!
Activities:
Dolphins watching
Climb Parrot Rock. It is a small rock where you can climb up and see a bit of the Mirissa area
Mirissa - Yala
After breakfast, you will proceed to Yala national park. Yala National Park is the most visited and second largest national park which is situated in the southeast region of the country. The park is best known for its variety of wild animals. It is important for the conservation of Sri Lankan elephants, Sri Lankan leopards and aquatic birds. The park consists including lakes, beaches, jungle, rivers and scrubland. This variety in habitats provides an excellent range of wildlife. The largest concentration of Leopards can be seen in this region.
Activities:
Jeep Safari in Yala national Park
Yala - Bundala
After breakfast, you will proceed to Bundala. That Bundala National Park is an internationally important wintering ground for migratory waterbirds in Sri Lanka. Bundala harbours 197 species of birds, the highlight being the Greater Flamingo, which migrate in large flocks. The water bodies create a good feeding ground for the wetland birds, Migratory birds & Flocks of hummingbirds which attracts many visitors. Migratory birds can be found in very large numbers during the migratory period. This national park consists of many large and small water bodies such as lagoons, tanks (reservoirs) and salt pans. In 2005 the national park was designated as a biosphere reserve by UNESCO, the fourth biosphere reserve in Sri Lanka.
Activities:
Jeep Safari in Bundala national Park
Bundala - Mirijjawila - Kalawana
Mirijjawila Botanical Garden is one of the five botanical gardens in Sri Lanka and Sri Lanka's first-ever botanical garden in the dry zone. The garden is aimed at conserving the massive green patch and biodiversity in the area and features most of the country's indigenous foliage.
After that in the evening proceed to Kalawana and overnight stay at there.
Sinharaja Rain Forest
After breakfast, you will proceed to Sinharaja rain forest. It is a major eco-tourism destination in Sri Lanka and also declared as a natural World Heritage Site by UNESCO because of its uniqueness. In Sinharaja there are so many flora and fauna which can be never found in any other place. So, there is endemic wildlife especially, birds and there are many mammals, insects, reptiles and butterflies which are endemic to Sri Lanka.
Trekking tout in Sinharaja Rain Forest
Overnight stay at Kalawana
Kalawana - Colombo
After breakfast proceed to Colombo for mini-city tour
After Enjoying, the Colombo City tour, your guide will take you back to the international airport for a safe journey.
We hope and wish that you will visit this beautiful country again.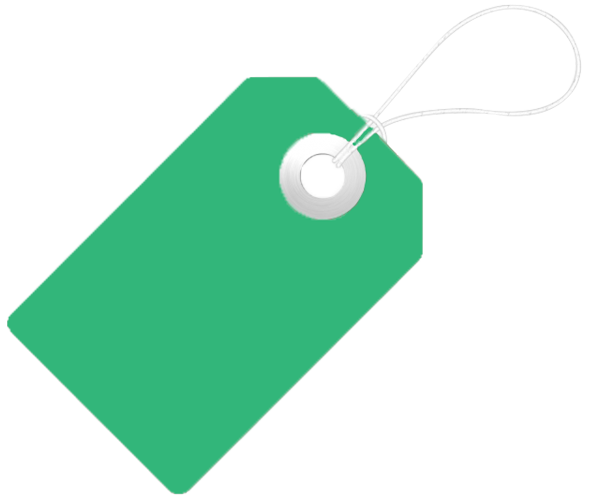 Tour Map
Inclusions
Luxury hotel or resort with Breakfast and Dinner
Transfers by an Air-conditioned car
Sightseeing tours with service of an English-speaking chauffeur guide
Parking and toll
GST/VAT/ Service Charges
Price per person on Double sharing basis
Exclusions
Any video/still camera fee to the monuments and places of visit
Items of personal nature like drinks, laundry, telephone calls, tips, etc.
Extra excursions
Early check-in and late check-out charges
Anything else not mentioned in inclusion
Book a tour with us!
Sri Lankan Tour Packages