Wildlife is packed in Sri Lanka considering its little size. Sri Lanka has 26 national parks, Find the exciting wildlife safari in Sri Lanka with the most famous national parks. Yala National Park, Udawalawe National Park, Wilpattu National Park, and Minneriya National Park. Sri Lanka famous for Asian elephant and leopards, (one of the big cats). Sri Lanka has the highest leopard density when compared with other countries. Leopards are evolved more like a jaguar with more muscular than a jaguar. As well as Sri Lanka has the highest density of elephants in Asia. Elephants gather in large numbers in the evening and early morning to drink water from the lakes in national parks. Include our best national parks when you plan a Sri Lanka wildlife safari tours.
Tour Itinerary
Airport - Negombo
Welcome to Sri Lanka. At the airport, you will be greeted by our guide and he will take you into the Negombo. It is a romantic little coastal town with wide sandy beaches and the safe sea coastal area. You can enjoy the rest of the day at leisure to relax and unwind and could enjoy Negombo nightlife. Our guide will lead you to some of Negombo's curious sites.
Checking to the hotel and leisurely spend the day at Negombo beach.
Overnight stay in Negombo
Negombo - Sigiriya
Today Morning we will leave your second destination. With your partner Climb the 5th century Sigiriya rock fortress, definitely it will bring everlasting experience to you. It is listed as UNESCO world heritage site, built by King Kashyapa (477-495 AD). Sigiriya also wildly known as Lion Rock. En route to the hotel, we will guide you to Dambulla rock cave temple. It also one of UNESCO heritage site. This honeymoon tour is not just to relax, it also included an adventure rock climbing. Evening village tour is great opportunity to engage with locals and explore Sri Lankan culture.
Highlights:
Sigiriya Rock fort
Dambulla Cave Temple
Village walk
Overnight stay in Sigiriya
Sigiriya / Minneriya National Park
Today, head out to experience a taste of Sri Lankan wildlife at Minneriya national park. Minneriya national park is a dry zone protected area with beautiful panoramic views, which is known for its high density of Asian elephants.
Minneriya national park is a national park in Sri Lanka which covers an area of 8889 ha. It was declared a protected area in 1938 in the hope of preserving the catchment area of Minneriya reservoir. The Minneriya reservoir is situated in the middle of the park. It is a vital water source for wildlife in the area. The famous "Gathering" of wild elephants occur here annually between June and September. It is the largest known Asian wild elephant gathering in the world. Despite being a dry zone park, Minneriya national park is pleasantly green because of the water source at the heart of it.  The park is an important habitat that is home to purple faced langurs, toque macaques, sambar deer, axis deer, grey slender loris, leopards and sloth bears. It is also one of the "Important Bird Areas" (IBAs) in the island. Lesser adjutants, painted stork, spot billed pelicans, grey heron, jungle fowl, brown capped babbler, grey hornbills and many rare bird species have been sighted in the park as well.
Sigiriya - Kandy
Today head to central kingdom of Sri Lanka. Kandy is a little paradise with a mild temperature that is an ideal destination for a honeymoon tour.
Kandy is the cultural city of the Sri Lanka. Buddha Tooth Relic Temple also located on the edge of the beautiful Kandy Lake in the center of the holy city of Kandy. The ancient city of Kandy is known as the Buddhist shrine and was the last capital of the Sinhala kings. The climate is warm and humid, so it is one of the havens of scenic spots and locales in Sri Lanka. Also leisurely drive to Peradeniya Royal Botanic Gardens, the world's best tropical botanical garden and the largest botanical garden in Asia, covering more than 60 hectares.  You can enjoy the Kandy nightlife with traditional cultural dance and city tour. There you will be able to enjoy the scenic beauty of the mountains around you.
Highlights:
Temple of Tooth
Peradeniya botanical garden
Cultural dancing show
Overnight stay in Kandy
Kandy - Nuwaraeliya
Nuwaraeliya known as one of the most romantic places in the heart of the country. 1,889 meters above sea level. Located in the central mountainous area, the temperature is 4-16 °C all year round. It is widely known as one of the favorite honeymoon destinations among locals and foreigners. During the British colonial period, many British people lived here, so many British-style buildings are there and Nuwaraeliya known as "Little England". You can taste authentic British black tea at the Tea factory.
Highlights:
Tea Factory Tour
Gregory's Lake
Overnight stay in Nuwaraeliya
Nuwaraeliya / Horton Plains
Today, head out to experience Sri Lankan wildlife at Horton Plains national park. Horton Plains is a national park, located in the central highlands at an altitude of 2100 – 2300 metres. Montane grasslands and cloud forests cover most of the park, which is a haven for thousands of rare wildlife.
Horton Plains national park is a bio diversity hotspot with a high rate of endemicity. It belongs to the central highlands UNESCO world heritage site and is recognized as a super-hot-spot for biodiversity along with the Western Ghats in South India. Mean annual temperature is 130C and mean annual rainfall is 79 inches. Frequent cloud cover limits sunlight to the plants. Many natural pools, streams and waterfalls flow through the park and it is the only national park in Sri Lanka where trekking is allowed. In fact, trekking is the only possible way because of the steep inclines through which visitors will have to climb. A patch of relict forest can be seen along the track. Sambar deer are easily spotted around vast grasslands that dominate the park landscape. Some important wildlife recorded inside the park are Horton Plains red slender loris, Sri Lankan leopard, rusty spotted cat, giant squirrels, purple faced langurs, toque macaque, spotted chevrotains and rhino horned lizard. It is also an IBA with rare endemic birds such as Sri Lanka spurfowl, Sri Lanka jungle fowl, dull blue flycatcher, Sri Lanka white eye, Sri Lanka wood pigeon and etc. The world's end is a popular attraction inside the park. It is 1200-metre cliff, on top of which is an observation platform. The baker's falls is also a 20 metre high waterfall frequented by visitors.
Nuwaraeliya - Udawalawa National Park
Udawalawe national park is an important protected area in Sri Lanka, which covers 30,821 hectares. It was declared as a national park in 1972 as a sanctuary for the displaced wildlife during the construction of Udawalawe reservoir. The park also protects the catchment area of Udawalawe reservoir. It is one of the best places to spot herds of Asian wild elephants in Sri Lanka. A herd no less than 250 is believed to be permanent residents. The Udawalawe elephant transit home (Ath athuru sevana) is an important facility that cares for abandoned calves and injured elephants until they are fit enough to survive in the wild. Many species of birds can be seen inside the park as well. Some of them are red faced malkoha, brown capped babbler, black capped kingfisher, Asian open bill, black headed ibis and lesser pied kingfisher.
Udawalawa - Galle
The Galle Dutch Fort is a seventeenth-century colonial fort in Sri Lanka. It stands on a rocky promontory facing the Indian Ocean. Rocky shores and an imposing landside rampart defend it on all four directions. Most of its main features are miraculously preserved. A rare Portuguese fortalice and thirteen Dutch bastions dot the original ramparts, each with a different story belonging to a different time.Its exotic blend of European and Asian architecture attracts many local and foreign visitors. Artists, photographers, writers, and architects own many restored colonial buildings inside the fort. Trendy cafes, boutique shops, and hotels add a unique character to the atmosphere of the fort's colonial streets. However, the real energy of Galle fort comes from its active colonial court complexes, government offices, public schools, trading companies, and beautiful churches, harking back to a thriving European colony.
Galle Leisure
Unawatuna bay near galle fort is a paradise beach. Its circular beach sports panoramic views often blessed with spectacular sunsets. The best time to visit is from November to April. The water temperature never falls below 27o. A string of trendy restaurants and sunbed hotels dot the palm groves bordering the beach. Unawatuna beach is a cool place to chill out with some good food and drinks. It is a family vacation destination and there is something for everyone at Unawatuna. The beach is only five kilometers away from Galle city.
Galle - Colombo - Airport
After breakfast check out from the hotel and proceed to Colombo for the city tour. Once finishes the Colombo city tour Your guide will take you back to the international airport for a safe journey. We hope and wish that you will visit this beautiful country again.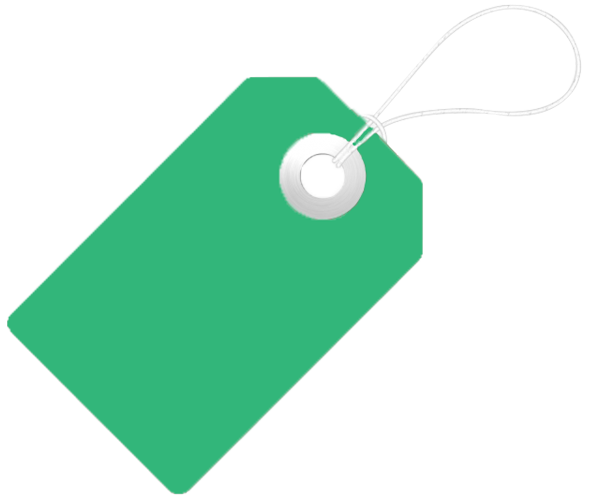 Tour Map
Inclusions
Luxury hotel or resort with Breakfast and Dinner
Transfers by an Air-conditioned car
Sightseeing tours with service of an English-speaking chauffeur guide
Parking and toll
GST/VAT/ Service Charges
Price per person on Double sharing basis
Exclusions
Any video/still camera fee to the monuments and places of visit
Items of personal nature like drinks, laundry, telephone calls, tips, etc.
Extra excursions
Early check-in and late check-out charges
Anything else not mentioned in inclusion
Book a tour with us!
Historical attractions
Sri Lankan Tour Packages
Things to do in Sri Lanka
sri lanka wildlife safari tour- a wildlife safari in sri lanka - wildlife safari tour package in sri lanka - wildlife trips to sri lanka - wildlife holidays in sri lanka - wildlife vacations in sri lanka - wildlife holiday packages in sri lanka