Wildlife is packed in Sri Lanka considering its little size. Sri Lanka has 26 national parks, Find the exciting wildlife safari in Sri Lanka with the most famous national parks. Yala National Park, Udawalawe National Park, Wilpattu National Park, and Minneriya National Park. Sri Lanka famous for Asian elephant and leopards, (one of the big cats). Sri Lanka has the highest leopard density when compared with other countries. Leopards are evolved more like a jaguar with more muscular than a jaguar. As well as Sri Lanka has the highest density of elephants in Asia. Elephants gather in large numbers in the evening and early morning to drink water from the lakes in national parks. Include our best national parks when you plan a Sri Lanka wildlife safari tours.
Tour Itinerary
Airport - Negombo
Welcome to Sri Lanka. At the airport, you will be greeted by guide and he will take you into the Negombo. It is a romantic little coastal town with wide sandy beaches and the safe sea coastal area. You can enjoy the rest of the day at leisure to relax and unwind and could enjoy Negombo nightlife. Our guide will lead you to some of Negombo's curious sites.
Checking to the hotel and leisurely spend the day at Negombo beach.
Overnight stay in Negombo
Negombo - Wilpattu National Park
After Breakfast proceed to Wilpattu National Park
Wilpattu national park
If need to explore the natural beauty of wildlife, wilpatthu is an ideal national park which you are able to visit. Wilpattu including the Little egret, the Yellow bittern, the Spoonbill, the Purple Coot, ruffs, the Indian stone curlew and even the Ceylon lorikeet. The peacock might make the dry plains of the park its dance floor as a drizzle gently showers the wilderness.
Proceed to Sigiriya and overnight stay in Sigiriya
Sigiriya / Minneriya National Park
Today, head out to experience a taste of Sri Lankan wildlife at Minneriya national park. Minneriya national park is a dry zone protected area with beautiful panoramic views, which is known for its high density of Asian elephants. The famous "Gathering" of wild elephants occur here annually between June and September. It is the largest known Asian wild elephant gathering in the world. The park is an important habitat that is home to purple faced langurs, toque macaques, sambar deer, axis deer, grey slender loris, leopards and sloth bears. It is also one of the "Important Bird Areas" (IBAs) in the island. Lesser adjutants, painted stork, spot billed pelicans, grey heron, jungle fowl, brown capped babbler, grey hornbills and many rare bird species have been sighted in the park as well.
Sigiriya - Kandy
After breakfast, you will proceed to the Sigiriya. Then head to Sigiriya (Lion) rock fortress and climb the steps to the top of this captivating site to discover UNESCO-listed ruins and take in stellar views.
Evening proceed for a village around Sigiriya for bird watching tour
Sigiriya
waterways and thick canopied forests make it a heaven for birds in the area of Sigiriya. The grey-bellied cuckoo, the crested treeswift, the Ceylon wood shrike, the orange-headed thrush is some of the endemic species which are able to find in this magical area.
The day will come to an end stay overnight in Sigiriya
Sigiriya - Kandy
After Breakfast proceed to Kandy
Then you will be visited the Temple of the Sacred Tooth Relic of Lord Buddha, where
we explore this historic location of significant Buddhist influence. We will also make our way to
Upper Lake Drive (for a great view of the city), and a Gem Museum. In the evening we will enjoy a cultural performance
of traditional Kandyan dancers and drummers, including devotional fire walking rituals.
Highlights
Temple of Tooth Relic
Traditional Cultural Dance
Overnight in Kandy
Kandy - Nuwaraeliya
After breakfast  proceed to Nuwara Eliya
Nuwaraeliya also called as Little England start feeling the coldness, lovely greenery and get into the hill country side. Nuwara Eliya is also the heart of Sri Lanka's tea country producing a significant share of the world's best tea. We will make our first stop at Huggala Botanical Gardens to explore the trilling nature of Sri Lanka. Later after lunch we proceed to Gregory Lake to enjoy water sports have a mini trip on boat. Before Late evening drive through the place you dreamed since morning
Little England here, we come.
Overnight stay at Nuwara Eliya
Nuwaraeliya - Horton plains national park - Nuwaraeliya
Today, head out to experience Sri Lankan wildlife at Horton Plains national park. Horton Plains is a national park, located in the central highlands at an altitude of 2100 – 2300 metres. Montane grasslands and cloud forests cover most of the park, which is a haven for thousands of rare wildlife. It belongs to the central highlands UNESCO world heritage site and is recognized as a super-hot-spot for biodiversity along with the Western Ghats in South India. Mean annual temperature is 130C and mean annual rainfall is 79 inches. Frequent cloud cover limits sunlight to the plants. Many natural pools, streams and waterfalls flow through the park and it is the only national park in Sri Lanka where trekking is allowed. In fact, trekking is the only possible way because of the steep inclines through which visitors will have to climb. A patch of relict forest can be seen along the track. Sambar deer are easily spotted around vast grasslands that dominate the park landscape. Some important wildlife recorded inside the park are Horton Plains red slender loris, Sri Lankan leopard, rusty spotted cat, giant squirrels, purple faced langurs, toque macaque, spotted chevrotains and rhino horned lizard. It is also an IBA with rare endemic birds such as Sri Lanka spurfowl, Sri Lanka jungle fowl, dull blue flycatcher, Sri Lanka white eye, Sri Lanka wood pigeon and etc. The world's end is a popular attraction inside the park. It is 1200-metre cliff, on top of which is an observation platform. The baker's falls is also a 20 metre high waterfall frequented by visitors.
Overnight stay in Nuwaraeliya
Nuwaraeliya - Udawalawa National Park
After Breakfast proceed to Udawalawa national park
Udawalawe national park is an important protected area in Sri Lanka, which covers 30,821 hectares. It was declared as a national park in 1972 as a sanctuary for the displaced wildlife during the construction of Udawalawe reservoir. It is one of the best places to spot herds of Asian wild elephants in Sri Lanka. A herd no less than 250 is believed to be permanent residents. Many species of birds can be seen inside the park as well. Some of them are red faced malkoha, brown capped babbler, black capped kingfisher, Asian open bill, black headed ibis and lesser pied kingfisher.
Overnight stay in Udawalawa
Udawalawa - Galle
After breakfast proceed to Galle
The Galle Dutch Fort is a seventeenth-century colonial fort in Sri Lanka. It stands on a rocky promontory facing the Indian Ocean. Rocky shores and an imposing landside rampart defend it on all four directions. Most of its main features are miraculously preserved. A rare Portuguese fortalice and thirteen Dutch bastions dot the original ramparts, each with a different story belonging to a different time.Its exotic blend of European and Asian architecture attracts many local and foreign visitors. Artists, photographers, writers, and architects own many restored colonial buildings inside the fort. Trendy cafes, boutique shops, and hotels add a unique character to the atmosphere of the fort's colonial streets. However, the real energy of Galle fort comes from its active colonial court complexes, government offices, public schools, trading companies, and beautiful churches, harking back to a thriving European colony.
Overnight stay in Galle
Galle - Colombo - Airport
After breakfast check out from the hotel and proceed to Colombo for the city tour. Once finishes the Colombo city tour Your guide will take you back to the international airport for a safe journey. We hope and wish that you will visit this beautiful country again.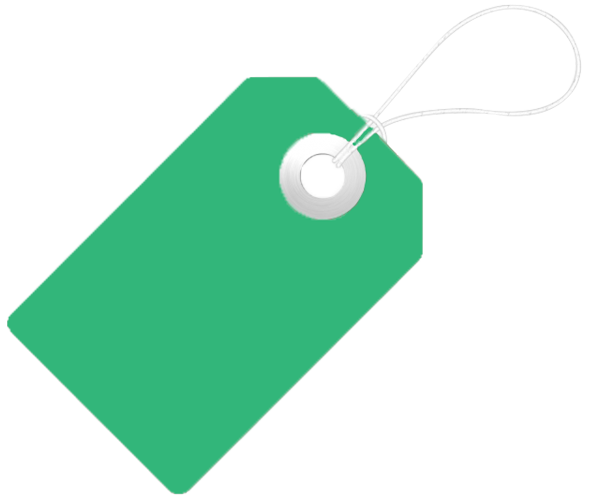 Tour Map
Inclusions
Hotel or resort with Breakfast
Transfers by an Air-conditioned vahical
Sightseeing tours with service of an English-speaking chauffeur guide
Parking and toll
GST/VAT/ Service Charges
Price per person on Double sharing basis
Exclusions
Entry fees
Any video/still camera fee to the monuments and places of visit
Items of personal nature like drinks, laundry, telephone calls, tips, etc.
Extra excursions
Early check-in and late check-out charges
Anything else not mentioned in inclusions
Book a tour with us!
Historical attractions
Sri Lankan Tour Packages
Things to do in Sri Lanka
Sri Lanka Honeymoon Holidays, Honeymoon Holidays Sri Lanka, Romantic Honeymoon Holidays in Sri Lanka for couples, Sri Lanka Honeymoon Tours, Honeymoon Holidays in Sri Lanka, Honeymoon Tours in Sri Lanka, Romantic Honeymoon Getaways in Sri Lanka