This tour covers Anuradhapura, Polonnaruwa, Sigiriya, Kandy, Nuwara Eliya and Galle within 8 days. Polonnaruwa (1982), ancient city of Sigiriya (1982), the sacred city of Anuradhapura (1982), the old town of Galle and its' fortifications (1988), the sacred city of Kandy (1988) and golden temple of Dambulla (1991) are declared as world heritage sites by UNESCO. All these are an amazing creature of Sri Lankan kings and ancestor. Just send us an enquiry about your cultural tour plans in Sri Lanka we are here to customize itinerary for you.
Tour Itinerary
Airport - Negombo
Welcome to Sri Lanka. At the airport, you will be greeted by both our Overa representative and guide who will take you into the Negombo. It is a romantic little coastal town with wide sandy beaches and the safe sea coastal area. You can enjoy the rest of the day at leisure to relax and unwind and could enjoy Negombo nightlife. Our guide will lead you to some of Negombo's curious sites.
Checking to the hotel and leisurely spend the day at Negombo beach.
Overnight stay in Negombo
Negombo - Anuradhapura
On the second day after the breakfast you will be proceed to the Anuradapura ancient city.
Highlights
Proceed to Anuradhapura city tour
Proceed to Mihinthale sightseeing
Visit Jethawanaramya sightseeing
 Visit Thisavava Lake and Srimaha Bodhi temple
Anuradhapura City
Anuradhapura is the ancient capital of Sri Lanka that possesses the crudest monuments. And all of them exhibit the ancient city's magnificence. It is evident that the city was belonged to one of the civilizations of the primal world who were technologically more advanced in all the ways. You will see the pagodas which are sky high just like Egyptian Pyramids. While witnessing Aukana Buddha statue, the thuparama temple, and the Isurumuniya rock carvings you will lose yourself in amazement.
• Overnight Stay in Anuradhapura
Anuradhapura Leisure
Highlights:
After breakfast we will head to explore Mihintale and other heritage sites. It is named as world first wildlife sanctuary. It was declared as wildlife sanctuary in 247 BC by King Devanampiya Tissa.
Overnight stay at Anuradhapuraya
Anuradhapuraya - Polonnaruwa - Sigiriya
Highlights
Polonaruwa heritage sites & city tour
Explore the second ancient of kingdoms in Sri Lanka. Today will guide you to the ancient city of Polonnaruwa, which has been declared a World Heritage Site by UNESCO, remains one of the best planned archeological relic sites in the country. The Gal Viharaya rock temple, Watadage, majestic King's Council Chamber, the Lotus Bath, the Lanka Thilaka Viharaya, and the statue of one of Polonnaruwa's great kings, Parakramabahu, are a few of Polonnaruwa memorable sights. Parakrama Samudraya or the Sea of Parakrama is considered one of the greatest ancient man made irrigation systems in the world. You will be mistaken this for the ocean cause it's a tank that much vast.
Then proceed to Sigiriya and overnight stay at Sigiriya Hotel
Sigirya Leisure
Highlights
Sigiriya Rock Fortress
Sigiriya Village Tour
Sigiriya Rock Fortress, considered one of the amazing wonders of the Ancient World that truly needs to be witnessed to be believed. Located in the interior of Sri Lanka and The magnificent rock fortress of Sigiriya is visible for miles from all directions and dominates the surrounding plain. Sigiriya which was an ancient castle built by King Kasyapa during the 5th century AD is both a palace and fortress. The climb up Sigiriya is a challenge and takes about 90 minutes. You will pass by many peculiar parts of the fortress like The Mirror Wall, world famous Sigiriya Frescoes and the entrance to the Lion Gate. Sufficient ruins remains to provide the visitor with a stunning perceptivity into the genuineness and creativeness of its builders. Ancient Sri Lankan architectural tradition is well displayed at Sigiriya which is the best preserved city centre in Asia from the first millennium.
Then in the evening proceed to a Village of Sigiriya to feel the authentic Sri Lankan village culture
Overnight stay at Sigiriya Hotel
Sigirya - Kandy
After the breakfast you will be proceed to Kandy
Highlights
Dambulla Golden cave Temple
Temple of Tooth
Cultural Dance
Kandy city tour
En route visit Dambulla Cave Temple.  Dambulla Golden Cave Temple Complex takes the first place out of all and it's still remaining very much preserved. A lot of archeological discoveries were made here and all the caves were formed in 3rd century B.C. usually, the rock climbs 160 feet over the surroundings plains. Major attractions are spread over 5 caves which contain both statues and paintings related to the life of Lord Buddha and his life.The city is very close to the Kandy.
Kandy is one of the most ancient cities in Sri Lanka and this city is known as the cultural capital of Sri Lanka as well as it represents the rich cultural heritage of the country. Additionally, the city is beautiful in all aspects and lies in the hills. It's more suitable for relaxing and reflecting. Kandy gives shelter the tooth relic of the Lord Buddha, in the famous 'Dalada Maligawa' or 'Temple of the Tooth.' Every year, thousands of visitors are attracted by these temples and these visitors include devotee as well. There are also some other ancient temples alongside some landmarks that include the wonderful Peradeniya Botanical Gardens. In the evening you can enjoy with Sri Lanka Cultural Dance.
Overnight stay at Kandy
Kandy - Galle
After Breakfast proceed to Galle
Highlights
Explore the the Dutch Fort of Galle
Galle City is famouse old ancient city because of largest fortress in the Asia This Fort was built by the Dutch in 1663 and designated as a UNESCO World Heritage Site. Leisurely spend the day in this beach destination. And as your choices free for optional water sport activities, a full day you can enjoy with the beach sunbathing, swimming, Taste Sea foods and shopping.
Overnigh stay at Galle Hotel
Galle - Airport
After breakfast you can more explore the Galle with the availibility of Time.
After that guide will comfortably take you back to the international airport to end your pleasant journey.
Our representative will drive you to Colombo International Airport and to make note you need to be there prior 3 hour before you flight
Hope you had a great vacation hoping to see you back soon!!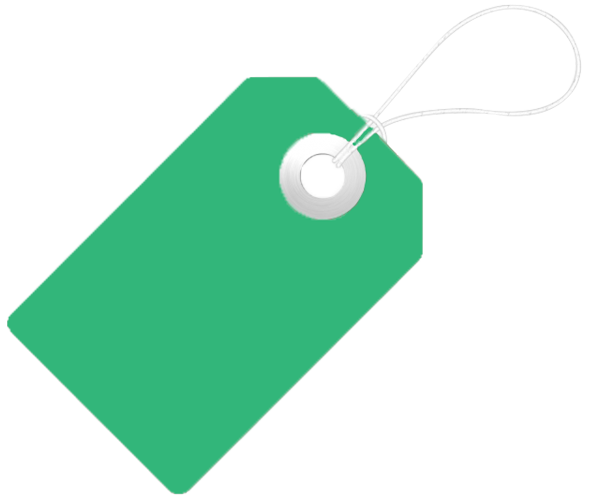 Tour Map
Inclusions
Luxury hotel or resort with Breakfast and Dinner
Transfers by an Air-conditioned car
Sightseeing tours with service of an English-speaking chauffeur guide
Parking and toll
GST/VAT/ Service Charges
Price per person on Double sharing basis
Exclusions
Any video/still camera fee to the monuments and places of visit
Items of personal nature like drinks, laundry, telephone calls, tips, etc.
Extra excursions
Early check-in and late check-out charges
Anything else not mentioned in inclusion
Book a tour with us!
Historical attractions
Sri Lankan Tour Packages
Things to do in Sri Lanka
Sri Lanka Honeymoon Holidays, Honeymoon Holidays Sri Lanka, Romantic Honeymoon Holidays in Sri Lanka for couples, Sri Lanka Honeymoon Tours, Honeymoon Holidays in Sri Lanka, Honeymoon Tours in Sri Lanka, Romantic Honeymoon Getaways in Sri Lanka