Ram Setu Bridge (or Adam's Bridge) is a 48km long chain of limestone shoals between Rameswaram island of India and Mannar island of Sri Lanka.  Geological data suggests this bridge was formerly a land route between India and Sri Lanka. Rama Setu Bridge is one of the key Ramayana sites in Sri Lanka. 
The name 'Adam's bridge' was given by the British in reference to the myth of Adam who was believed to have used this bridge to reach a mountain which was identified as Adam's peak. The sea in the area rarely exceeds 1 meter, making it impossible to navigate the Palk strait. This has resulted in larger ocean vessels needing to navigate around Sri Lanka to reach the Indian east coast. The bridge was apparently passable on foot before storms deepened the channel in the 15th century.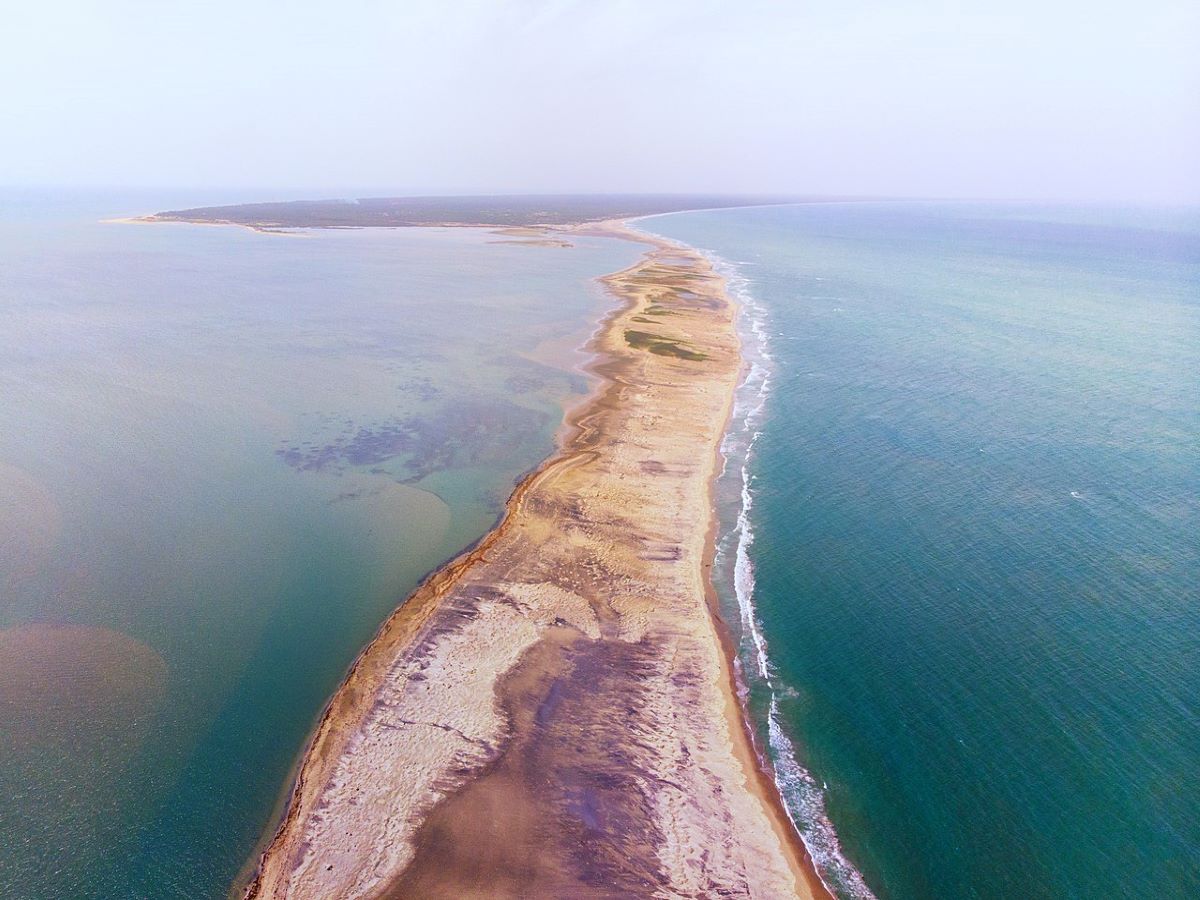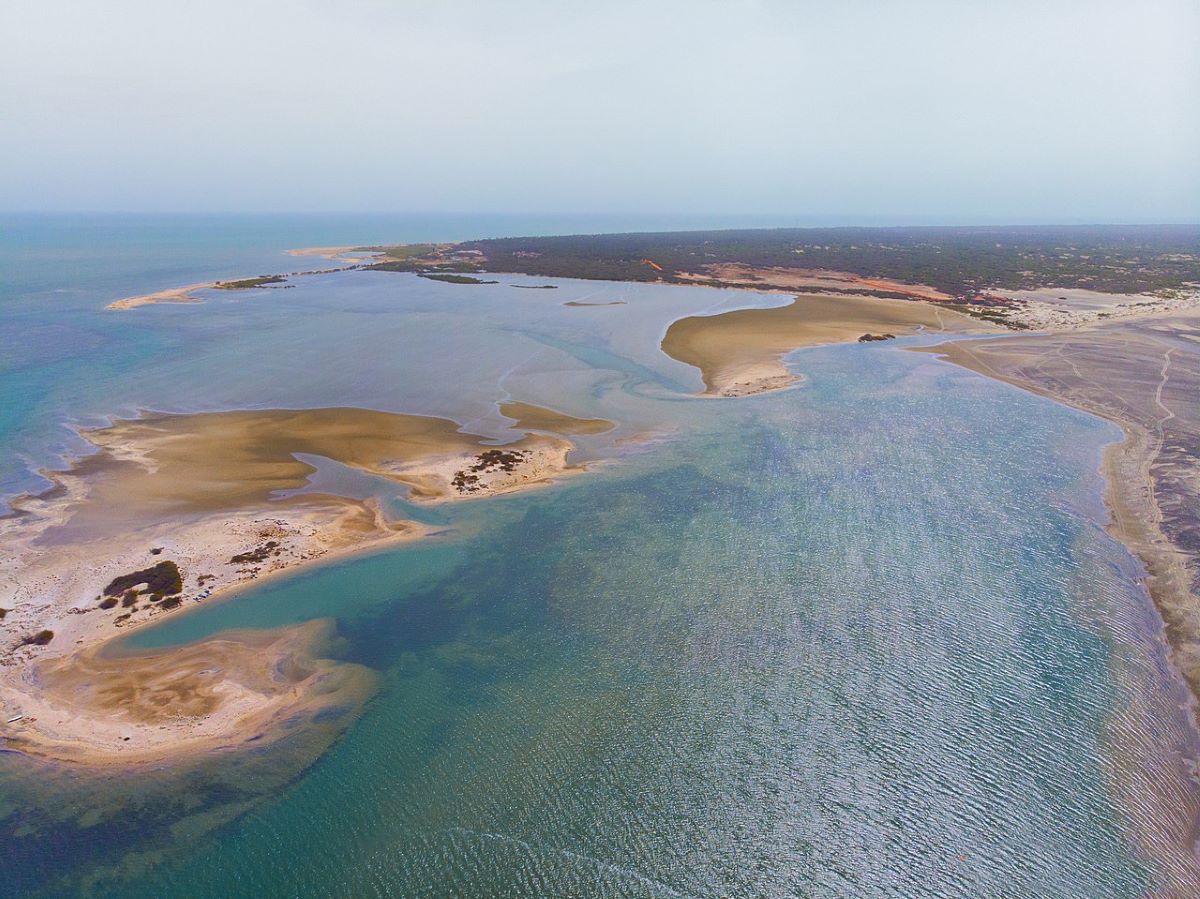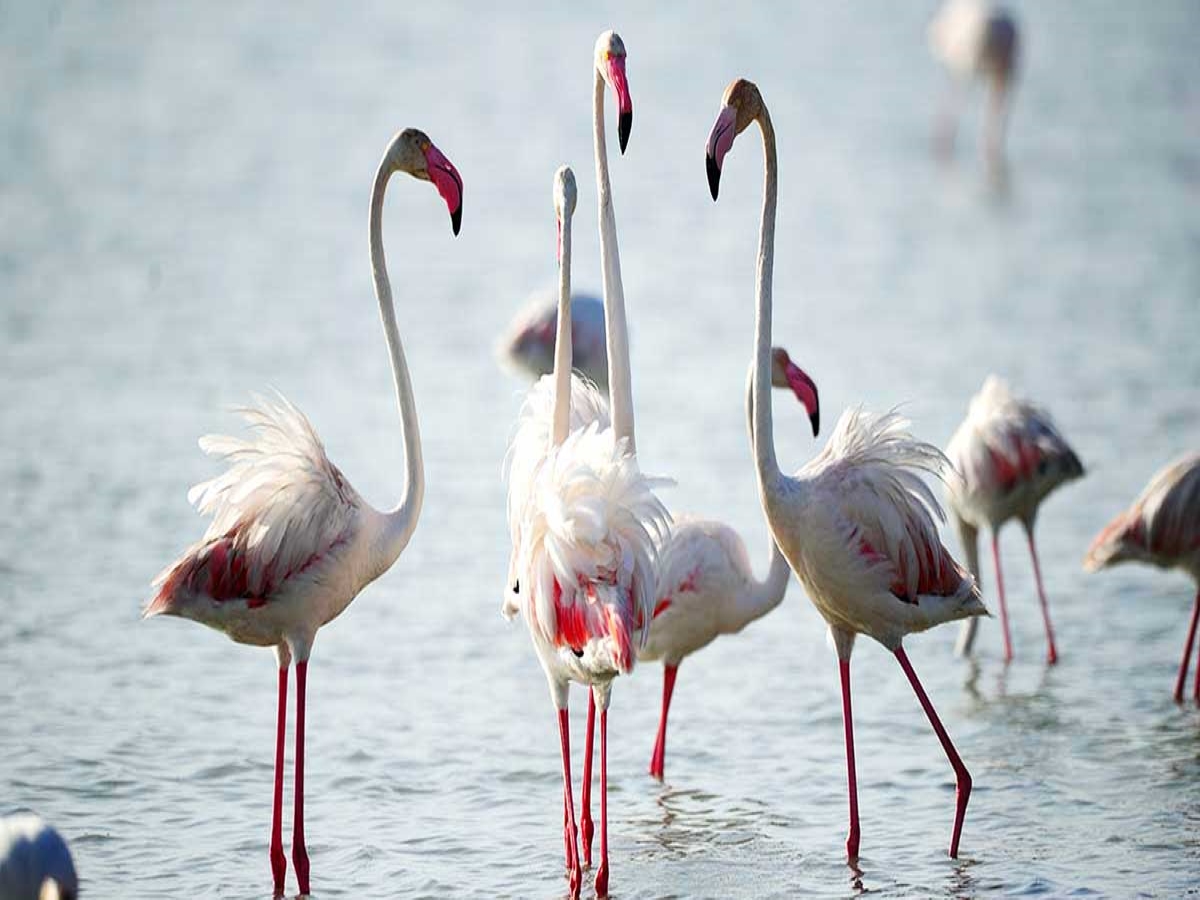 In Ramayana Legend
According to the ancient Indian epic "Ramayana" written by Valmiki, Rama(the hero king of Ramayana) and his Vanara(monkey) army built a bridge to reach Lanka and rescue his wife Sita from Ravana(king of Lanka). The Ramayana's Lanka has been popularly regarded as present-day Sri Lanka making this stretch of land known as Rama's bridge. The bridge is also referred to as Nala Setu, as it was Nala (a Vanara)  who provided Engineering direction to build the bridge.
However, the origin of the bridge is a controversial topic as there have been various studies both aiding and opposing the fact that the bridge has a supernatural origin.
Today 16 locations of the bridge are exposed as sand dunes between Danush Kodi India and Thalai Mannar of Sri Lanka. Migratory birds flock to these lands during migration making the islands a crucial nesting area. In 2015 the Sri Lankan part of the Ram Setu Bridge was declared a national park.