Ramayanaya is an interconnected incident in the history of both Sri Lanka and India. This Ramayanaya tour has been planned to cover most famous places of Ramayana trail in Sri Lanka. To reveal the Ramayana places in Sri Lanka, click here to find the best package with Overa Tours
Tour Itinerary
Airport - Negombo
Highlights:
On arrival in Sri Lanka, you will be warmly greeted by our chauffeur guide who will transfer you to the Negombo. Arrive at your hotel and spend the rest of the day at leisure. If you have spare time, our guide will lead you to some of Negombo's curious sites. You may visit a fish market and the Dutch canal.
Negombo - Trincomalee
Highlights:
Koneshvaram Hindu Kovil in Trincomalee
Shankari Devi temple
Today we proceed to another historical city in Sri Lanka. Thiru Koneshvaram in Trincomalee was built by Rishi Agastya on the instructions of Lord Shiva who was impressed by the devotion of King Ravana. This place is unique in this respect because the Lord built a temple for his devotee as a reward for his devotion. Sri Shankari Devi Shakthi Pitam is a famous Ramayana, it is a reconstruction at a new place. The original Shankari Devi temple, said to be built by Ravana, was the first in the list of Ashta Dasha (18) Shakti Pitas written down by Adi Shankara, but its whole cliff was destroyed by Portuguese cannonballs.
Trincomalee leisure
Highlights:
Kenniyai Hot water springs
Nilaweli Beach
City tour
Today Explore Kanniyai hot water springs and other important places in Ramayana trails. Kanniyai in Trincomalee is the place where King Ravana carried out the last rites for his mother. The temperature of the water is different in all the seven wells in Kanniya. Rest of the day you can Enjoy &relax at the Nilaweli Beach beach.
Trincomalee - Kandy - Ramboda
Highlights:
Temple of Tooth
Ramboda Water Fall
Today Head to the central kingdom of Sri Lanka. Kandy is the cultural city in Sri Lanka. The ancient city of Kandy is known as the Buddhist shrine and was the last capital of the Sinhala kings Buddha Tooth Relic Temple also located on the edge of the beautiful Kandy Lake in the center of the holy city of Kandy. In the evening visit to the TEMPLE OF THE SACRED TOOTH RELIC. It was built within the royal palace complex which houses the only surviving relic of Buddha, a tooth, which is venerated by Buddhists. The city "Kandy" is a world heritage site declared by UNESCO, in part due to the temple. Overnight Stay at the Ramboda.
Ramboda - Nuwara Eliya
Highlights:
Sri Bhakta Hanuman Temple
Sita Amman Temple
Ramboda is an area, where the forces of Rama's gather to fight against King Ravana. On the way to Nuwara Eliya visit Sri Bhakta Hanuman Temple in Ramboda. It was built by the Chinmaya mission of Sri Lanka and dedicated to Hanuman. This temple houses for 16 feel the height statue of Hanuman. Nuwara Eliya is  Located in the central mountainous area, the temperature is 4-16 °C all year round , So that the  existing geography of the area is ideal for tea plantation. Nuwara Eliya is famous for authentic Ceylon Tea all over the world.  While this tour, you can taste Ceylon tea in your Tea factory tour. Sita Amman Temple is the place where Sita spent most of the time during her captivity on the island of Lanka. After she refused to stay in Ravana's magnificent palace she was transferred to Ashoka Vatika or Ashoka Vana where she lived under Ashoka trees. It was here that Hanuman met her at the first time, identifying himself with the finger ring of Rama. Sita is said to have bathed in the nearby stream. There are remarkable holes in the rocks at the riverbank believed to be footprints of Lord Hanuman.
Nuwaraeliya Leisure
Highlights:
Gayathri Peedam
Divurumpola
Haggala Botanical Garden
City Tour
Today hope to cover the most famous and historically valuable sites related to Ramayana Trails. Gayathri Peedam is first and the foremost temple built for Gayathri Amman in Sri Lanka. Gayathri Pitam is said to be the place from where King Ravana's son Meghanath propitiated Lord Shiva with penance and worship and in turn was granted supernatural powers by the mighty god. Divurumpola is said to be the location where Sita underwent the famous fire ordeal Agni Pariksha, in order to prove her chastity. Hakgala garden in Nuwara Eliya is the pleasure garden of Ravana – in the Ramayana epic and now it is one of Botanical Garden in Sri Lanka
Nuwara Eliya - Bandarawela - Ella
Highlights:
Ravana Water Fall
Ravana Cave
Ravana Ella is the cascading waterfall measures about 25 meters. It is believed that Sita bathed in a pool that accumulated the water falling from this waterfall and also Ravana Cave proves beyond doubt the architectural brilliance of King Ravana. These tunnels served as a quick means of transport through the hills and also as a secret passage. These tunnels networked all the important cities, airport and dairy farms. A close look at these tunnels indicates that they are where a palace and a tunnel existed. Existing tunnels mouths are situated in Ishtripura at Welimada, Ravana cave at Bandarawela, Senapitiya at Halagala, Ramboda, Labookellie, Wariyapola, Matale and Sitakotuwa Hasalaka. In addition, there are many more tunnels.
Banadarawela - Kataragama
Highlights:
Welcome to Kataragama. Kataragama (God Skanda) is the name of the God and is linked to the Ramayana trail legend. Lord Indra is said to have given him orders to join the battle on the last day of the war to protect Lord Rama from the powerful wrath of Lanka's demon king Ravana.
Kataragama - Colombo
Highlights:
Kelaniya Temple
Panchamuga Anjaneyar
In here you can explore the most famous Kelaniya Buddhist premises, there is a Hindu shrine, too. It is dedicated to Lord Vibhishana who was the younger brother of Ravana but during the legendary war on Lanka a supporter of Lord Rama because he disapproved of Ravana's abduction of Sita. Another place is Panchamuga Anjaneyar – Hanuman is often called Anjaneyar by Tamils, as his mother's name is Anjan. This Kovil is the first Anjaneyar temple in Sri Lanka and the only one on the island dedicated to Lord Hanuman in his Panchamuga form; meaning five faces.
Colombo - Airport
After enjoying the Colombo city tour, your guide will take you back to the international airport for taking flight to home with blissful memories of your Sri Lankan tour. We hope you visit Sri Lanka again to collect memories.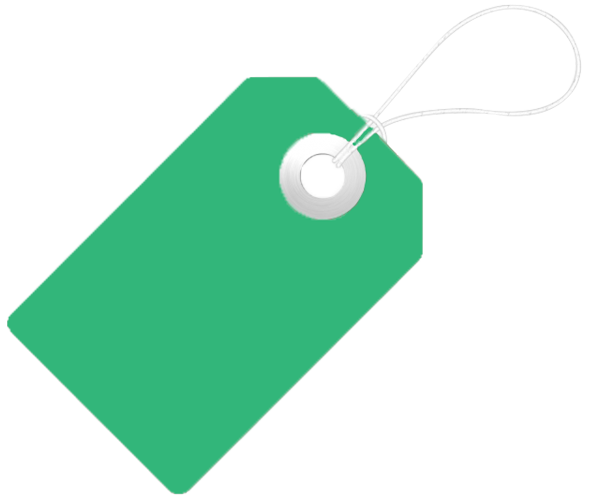 Tour Map
Inclusions
Hotel or resort with Breakfast
Transfers by an Air-conditioned car
Sightseeing tours with service of an English-speaking chauffeur guide
Parking and toll
GST/VAT/ Service Charges
Price per person on Double sharing basis
Exclusions
Any video/still camera fee to the monuments and places of visit
Items of personal nature like drinks, laundry, telephone calls, tips, etc.
Lunch & Dinner
Extra excursions
Early check-in and late check-out charges
Anything else not mentioned in inclusion
Book a tour with us!