The Ramayana is one of the greatest legends of both Sri Lanka and India. Click here to find perfect Sri Lanka Holiday Package that will take you to crucial Ramayana places in Sri Lanka. This Ramayana trail will be the perfect blend of pilgrimage and beautiful nature in Sri Lanka. Explore the history of Rama Ravana in Sri Lanka on your Sri Lankan Holidays with Sri Lanka best holiday maker "Overa Tours".
Tour Itinerary
Airport - Kataragama
Highlights:
Ussangoda
Kirinda
Kataragama Evening Ceremony
On arrival in Sri Lanka, you will be warmly greeted by our chauffeur guide who will transfer you to the Kataragama. Kataragama in Sri Lanka is the name of the God and is linked to the Ramayana Trail legend. Lord Indra is said to have given him orders to join the battle on the last day of the war to protect Lord Rama from the powerful wrath of Lanka's demon king Ravana. The Ramayana Trail legend tells that Seetha was kept captive here for nearly one year. Ravana's administrative capital was Ravana Kotte. This is identified as the Basses reefs Southeast of Kirinda. Though the palace is sunk in the sea, some parts of it are said to be seen sometimes during low tides. After meeting Sitadevi, Lord Hanuman provoked the mighty King Ravana and his army of Rakshasas. It resulted in Lord Hanuman's tail being set on fire by Rakshasas. Hanuman in turn went on to torch parts of King Ravana's empire with his burning tail. Ussangoda is said to be one of these burnt areas. Besides the Ramayana Trail legend has it that earlier on the Ussangoda plateau was used an airport by King Ravana for his Dandu Monara peacock chariot, before Hanuman devastated the landing site.
Kataragama/Nuwara Eliya
Highlights:
Seetamman Kovil
Divurumpola
Haggala Botanical Garden
Nuwara Eliya is situated 1,889 meters above sea level. Located in the central mountainous area, the temperature is 4-16 °C all year round. It is widely known as authentic Ceylon Tea all over the world. So in this tour, you can taste Ceylon tea in your Tea factory tour. Sita Amman Temple is the place where Sita spent most of the time during her captivity on the island of Lanka. After she refused to stay in Ravana's magnificent palace she was transferred to Ashoka Vatika or Ashoka Vana where she lived under Ashoka trees. It was here that Hanuman met her for the first time, identifying himself with the finger ring of Rama. Sita is said to have bathed in the nearby stream. There are remarkable holes in the rocks at the riverbank believed to be footprints of Lord Hanuman.
Nuwaraeliya - Kandy
Highlights:
Hanuman Temple
Ramboda waterfall
Temple Of tooth
After breakfast travel to the central kingdom of Sri Lanka. On the way to Kandy visit Sri Bhakta Hanuman Temple in Ramboda. Ramboda is an area, where the forces of Rama's gather to fight against King Ravana. The ancient city of Kandy is known as the Buddhist shrine and was the last capital of the Sinhala kings Buddha Tooth Relic Temple also located on the edge of the beautiful Kandy Lake in the centre of the holy city of Kandy. In the evening visit to the TEMPLE OF THE SACRED TOOTH RELIC. It was built within the royal palace complex which houses the only surviving relic of Buddha, a tooth, which is venerated by Buddhists.  The city "Kandy" is a world heritage site declared by UNESCO, in part due to the temple.
Kandy - Chilaw - Negombo
Highlights
Munishwaram Temple & Manavari Temple
After breakfast proceeds to the Munishwaram Temple & Manavari Temple in Chilaw. Munneswaram temple is a temple complex consisted of several smaller temples, with the chief one dedicated to Lord Siva. And Manavari Temple is the first place where Lord Rama installed a Lingam, as a remedy to Lord Shiva after committing Brahmincide by killing King Ravana who was a Brahmin. This Shiva Lingam in Manavari is called Ramalingam because it was made by Lord Rama. There are only two Lingams in the world named after Lord Rama, the other is in Rameswaram in India. In Negombo, you can visit the Dutch port and Fishing village.
Negombo - Airport
After enjoying the Negombo city tour, your guide will take you back to the international airport for a take flight to home with blissful memories of your Sri Lanka tour.  We hope and wish that you will visit this beautiful country again.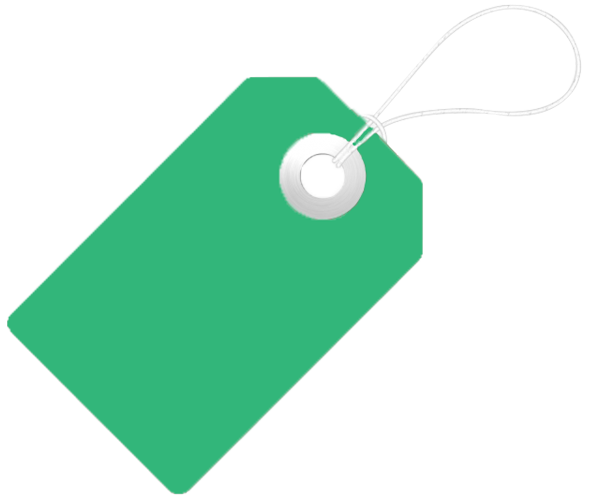 Tour Map
Inclusions
Hotel or resort with Breakfast and Dinner
Transfers by an Air-conditioned car
Sightseeing tours with service of an English-speaking chauffeur guide
Parking and toll
GST/VAT/ Service Charges
Price per person on Double sharing basis
Exclusions
Any video/still camera fee to the monuments and places of visit
Items of personal nature like drinks, laundry, telephone calls, tips, etc.
Extra excursions
Early check-in and late check-out charges
Anything else not mentioned in inclusion
Book a tour with us!
Sri Lankan Tour Packages