Adventure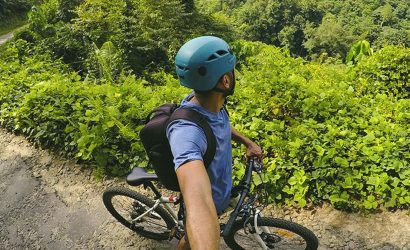 Available through out the year:
Jan
Feb
Mar
Apr
May
Jun
Jul
Aug
Sep
Oct
Nov
Dec
Featured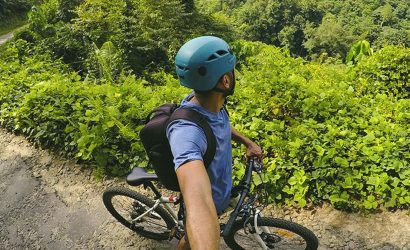 Available through out the year:
Jan
Feb
Mar
Apr
May
Jun
Jul
Aug
Sep
Oct
Nov
Dec
Hiking
Hiking and Trekking in Sri lanka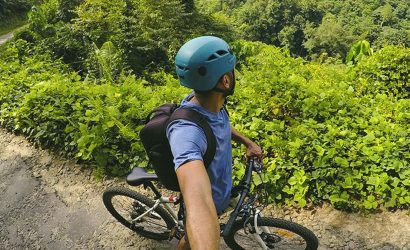 Available through out the year:
Jan
Feb
Mar
Apr
May
Jun
Jul
Aug
Sep
Oct
Nov
Dec
Safaris
Safaris in Sri Lanka are not for the faint of heart. It's a once-in-a-lifetime safari experience unlike any other. Sri Lanka has developed into one of the world's most sought-after safari destinations due to its wealth of national parks, varied wildlife – notably elephants and leopards – and conservation management strategy. 
Sri Lanka has one of the highest rates of biological endemism globally, with 16% of its fauna and 23% of its flora being endemic to the nation. As a result, it's unsurprising that nothing in Sri Lanka can replace Safaris.
Why are safaris in Sri Lanka the best?
It is densely forested, with over 400 kinds of birds, and is home to its own 'big five': leopards, sloth bears, elephants, blue whales, and sperm whales. Additionally, it is one of the few locations in the world where visitors may combine whale viewing and a land safari on the same day.
Twenty-six state-owned national parks encompass 5,734 square kilometers (2,214 square miles), with the Sri Lankan Department of Wildlife Conservation protecting most of the area. Overa Tours traverses the length and breadth of Sri Lanka in pursuit of the finest Sri Lanka safari experiences.
Additional Information about Sri Lanka Safaris
You will see this if you go in any direction. Take our word for it; every nook and cranny of Sri Lanka reverberates with natural music!
Sri Lanka is home to over sixty national parks and reserves. Several of them are UNESCO World Heritage Sites due to their great biodiversity, each one distinct and devoted to a particular type of wildlife and plants. Additionally, the Sinharaja Rain Forest, a primary and biosphere reserve widely regarded as one of Asia's finest tropical ecosystems. It is teeming with endemism, 20 endemic bird species, and over 50% endemism among butterflies, with close to 140 endemic trees, fish, amphibians, and reptiles, it is a veritable treasure trove waiting to be discovered.
The Big Four add value to this magnificent wildlife destination: the Sri Lankan Elephant, which is classified as endangered by the IUCN, may be seen in huge herds, sometimes as big as 400, during the annual "Gathering." The Leopard, classified as endangered by the IUCN, claims to have the world's highest leopard density. The magnificent Sloth Bear, which the IUCN has classified as critically endangered, and the Blue Whale, also known as the
Birds in Sri Lanka 
This little island is also a birder's delight! It has 439 species, 33 of which are endemic, as well as 68 endemic subspecies. There are 236 breeding residents, 203 migratory, and the remainder is vagrants, as well as hundreds of birding locations across the nation that make it possible to view these feathery beauties in their native habitats regardless of where you are.
Sri Lanka Safaris – National Parks and Nature Reserves
Adam's Bridge

Angammedilla

Chundikulam

Delft Wild horses

The Flood Plains

Galway's Land

Hikkaduwa

Horagolla

Horowpathana

Kumana (Yala East)

Lahugala Kitulana

Lunugamvehera

Uva Province

Madhu Road

Maduru Oya

Uva Province

Pigeon Island

Somawathiya National Park

Ussangoda

Yala (Ruhuna)
Sri Lanka Safaris with Overa Tours
We have great relationships with naturalists and conservationists as premier specialized operators. We are familiar with our wildlife and work to protect its natural environment. We evaluate our travel operations' social, economic, and environmental effects regularly to guarantee that our trips are sustainable and ethical. All in all, we've established ourselves as the best option for Sri Lanka safaris.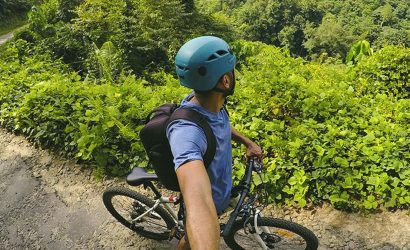 Available through out the year:
Jan
Feb
Mar
Apr
May
Jun
Jul
Aug
Sep
Oct
Nov
Dec